Lately, the amount of fake news shared on online platforms has rapidly increased. This has lead to several cases of disrupting public order. WhatsApp has become one of the primary sources of such information, mainly via message forwards. Now, it has updated its app to limit the misuse. The messaging platform wants to go to private messaging with close contacts. Read more to find about WhatsApp Forward Message Limit for Indian Users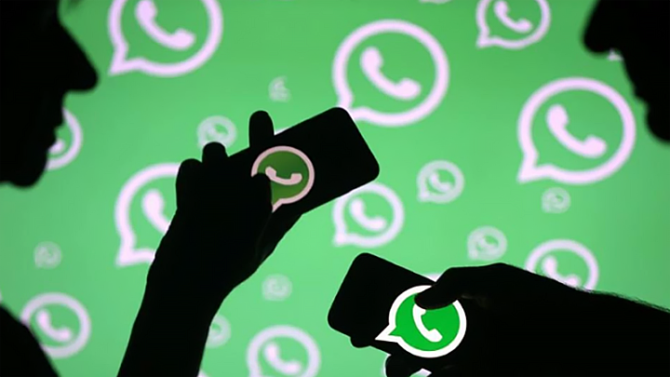 Last year, WhatsApp rolled out 'Forward Message Limit' for over 200 million users Indian users. Now, this change will be implemented globally. All users on the latest versions of WhatsApp will be able to forward messages to only five chats at once. Additionally, the Facebook-owned platform is removing the quick forward button next to media messages.
Previously, WhatsApp allowed users to forward messages for up to 20 chats. The new limit was initially introduced in accordance with the Indian government's advisory to check the spread of fake and provocative content. For more information, please visit the WhatsApp Safety Tips page.
Also read: How To Use Group Video Calling Feature On WhatsApp
In addition, the instant messaging app also published a new video to explain the situation to its users. WhatsApp says that the platform is expanding its user education campaign on how to spot fake news and hoaxes.
WhatsApp claims that in the last six months, the forward limit has significantly reduced forwarded messages around the world. The new changes have helped the platform to return to its original state – a private messaging app.
"A few years back we added a feature to WhatsApp that lets you forward a message to multiple chats at once. Today, we're launching a test to limit forwarding that will apply to everyone using WhatsApp. We believe that these changes – which we'll continue to evaluate – will help keep WhatsApp the way it was designed to be: a private messaging app", the platform stated in a blog post.
Also read: How To Mute WhatsApp Notifications Without Opening The App
Conclusion
WhatsApp is an end-to-end encrypted application that was designed to be a private messaging app. Currently, it has over 200 million monthly active users in India and 1.2 billion users worldwide. The messaging platform has a wide-spread reach in India.
The messaging platform has been constantly adding new features throughout this year. Recently, it added a Picture-in-Picture Mode to Android app. The new addition will help users to quickly share and view videos without leaving the app itself. WhatsApp has also introduced new group voice and video calling feature. It allows you to chat with up to four people at the same time.
The app also added a new Mute button that allows users to mute chat directly from the notifications panel. You can now mute notifications without opening the app. WhatsApp is also testing a 'Mark as Read'. The new feature will allow users to mark a message as read directly from the notifications center.
What do you think of the new restriction? Let us know in the comments section below.
More related stories below: