A constant barrage of messages and notifications from WhatsApp groups can be pretty annoying. Read more to find How To Stop Being Added To Unknown WhatsApp Groups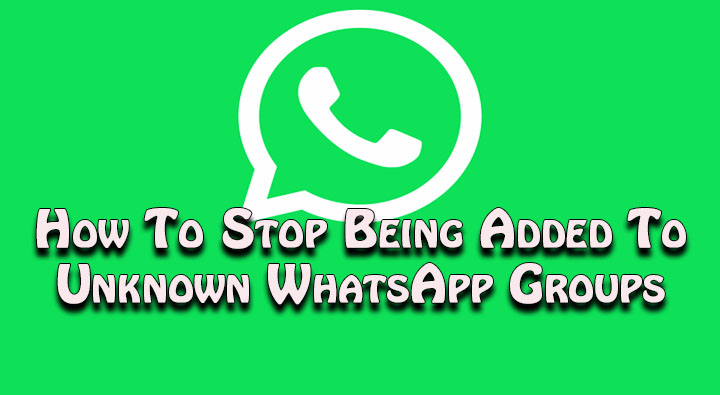 WhatsApp groups have become a regular part of daily communication between family, friends, and colleagues. However, these groups are also the most abused part of the app.
Quite often users are added to large WhatsApp groups by unknown people to promote services or discussions. This leads to a constant barrage of messages and notifications.
Since many people consider if it's rude to just exit a group, the only option left is to mute notifications to these groups.
Also read: Now You Can Join Ongoing Group Call On WhatsApp – Here's How
Now, the popular messaging app is adding an invite system that offers you the choice of joining the group. It stops random people from adding you to groups.
WhatsApp has added a new privacy setting to prevent spam group invites. Here's how to decide who can add you to groups:
How To Stop Being Added To Unknown WhatsApp Groups
Go to WhatsApp Settings.
Navigate to Account > Privacy > Groups
Now, you will see three options – 'Everyone', 'My Contacts', and 'My Contacts Except'
As the name suggests, if you select the 'My Contacts Except' option, you will be able to choose exactly who can add you to groups by letting you filter further. You can also delist the contacts you don't want to be added by to a group.
The 'My Contacts' option will enable users in your address book to add you to groups. Unknown contacts will have to send you a private invite through an individual chat (expires in three days).
On the other hand, the 'Everyone' option won't add any restriction. The messaging app will run as it is currently functioning.
Also read: How To Download Voter ID Card Online In Simple Steps
Conclusion
The messaging platform has over 200 million monthly active users in India and 1.2 billion users worldwide. It has been constantly adding new features throughout this year.
The new features will prevent the misuse of the instant messaging app as WhatsApp groups and forwards is infamous as a source of fake news circulation.
The Facebook-owned app has already added a new Mute button that allows users to mute chat directly from the notifications panel. WhatsApp also made it harder for users to be re-added to groups they've left.
Previously, the company rolled out 'Forward Message Limit' for Indian users to limit fake news and misuse of its platform. Now, message forwarding will be limited to five chats in India.
Also read: How To Check If Your PAN And Aadhar Are Linked? If Not Linked, How To Link It?
We hope the above-mentioned article was helpful. Let us know in the comments section below,
More related stories below: