WhatsApp has added a new feature that will allow users to fact-check a forwarded message with just a tap. Read more to find How To Use Search the Web Feature On WhatsApp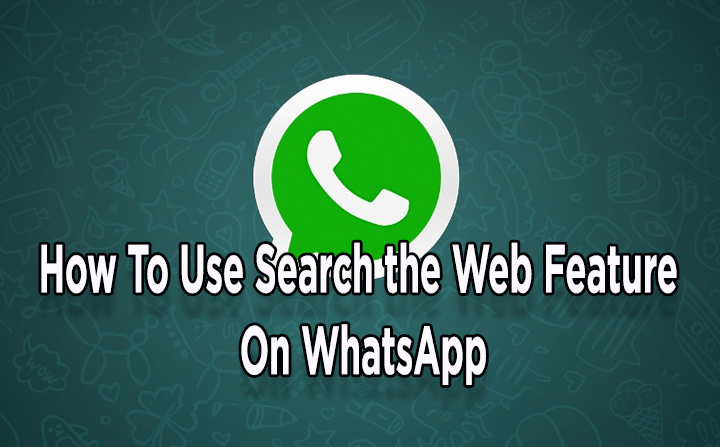 WhatsApp is a popular messaging app that keeps people connected. However, it is filled with piles of fake news and misinformation.
Previously, the Facebook-owned limited the forward limit to curb the spread of inauthentic facts or news. It also lets you see if a message sent to you has been forwarded through the forwarded label visible on the top.
The new 'Search the Web' feature will allow users to fact-check a WhatsApp forward with just a tap. This will enable a check on its and if it has been debunked on the Internet as fake.
The new feature is initially being rolled out in select countries (yet to reach India). Here's how it works:
Also read: How To Broadcast Facebook Messenger Rooms Video Calls
How To Use Search the Web Feature On WhatsApp
Download the latest version of WhatsApp
Tap on the magnifying glass icon located next to the message that has been forwarded many times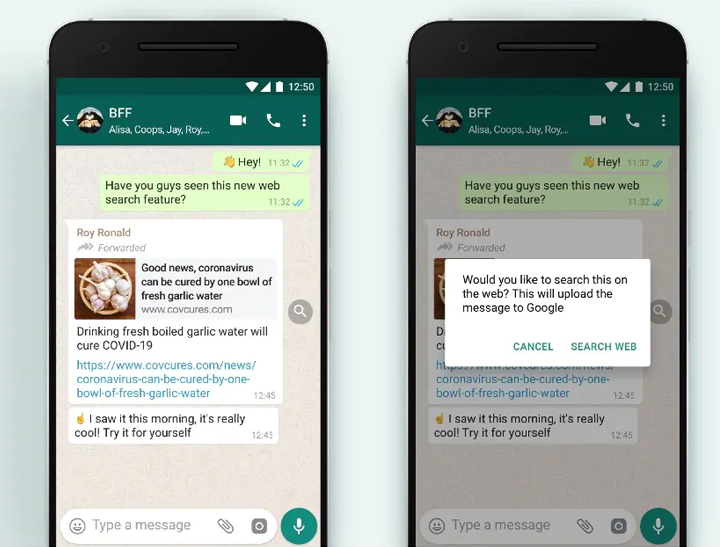 Next, you will be redirected to your default browser, where the message will be uploaded
Now, you can check the authenticity of the message through Web results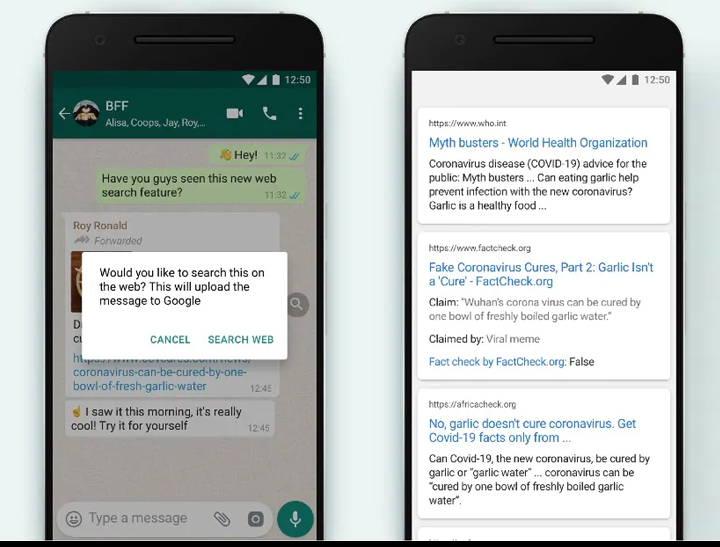 Regarding security concerns, WhatsApp claims that users will be able to upload the forwarded messages on their browsers without WhatApp ever seeing the message itself.
Also read: How To Stop Apps From Using Your Facebook Data
Conclusion
In the last five years, there has been a huge rise in fake news. WhatsApp has been one of the primary sources of such misinformation.
The spread of fake news has been dangerously increasing in the wake of the coronavirus pandemic. Facebook hopes to limit this with the new feature.
"Providing a simple way to search messages that have been forwarded many times may help people find news results or other sources of information about the content they have received," WhatsApp said in a blog post.
WhatsApp also added a bot from the World Health Organisation (WHO) that offers the latest information about coronavirus pandemic and busted myths related to it.
In India, the government had launched the MyGov Corona Helpdesk to create awareness and provide information from health experts about COVID-19.
Also read: How To Share Screen On Facebook Messenger Video Calls
We hope the above-mentioned tips were helpful. Please share your views with us in the comments section below.
More related stories below: