Domestic handset maker Ringing Bells has disrupted the Indian smartphone market with the launch of Freedom 251. Carrying a price tag of Rs. 251, the device is the most affordable smartphone that has been launched in India till date.
The smartphone has raised more questions than answers. Due to the innumerable doubts it has raised, we think that the Ringing Bells Freedom 251 is a scam. If you are wondering whether you should buy this phone or not, then we are here to help you. Read on to find out whether you should spend your Rs. 251 on the new entrant Ringing Bells Freedom 251 or not.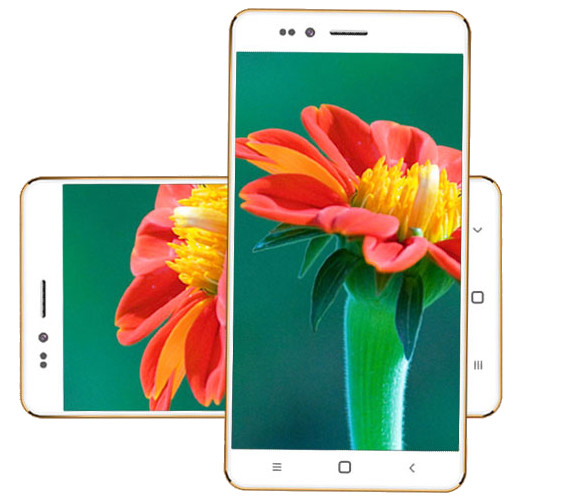 For a price of Rs. 251, which can't even buy you a decent smartphone case, Ringing Bells is offering you an entry level smartphone. This device has created buzz across the country due to the features it offers at dirt cheap price. The phone has raised more suspicion and questions than answers. Let's take a look at the specifications of the Freedom 251 first.
Specifications Of Ringing Bells Freedom 251
Processor: 1.3GHz quad-core
Operating System: Android 5.1 Lollipop
Display: 4-inch qHD IPS (960×540 pixels)
RAM: 1GB
Storage: 8GB (expandable up to 32GB via microSD)
Rear Camera: 3.2 mega pixel
Front Camera: 0.3 mega pixel
Battery: 1450mAh
Connectivity: 3G, Wi-Fi, Bluetooth and GPS
Why We Think Ringing Bells Freedom 251 Is A Scam
There are many concerns about the phone, that makes us raise our eyebrows:
1. The units which were shown to media at the launch event, were actually Adcom re-branded units. The Adcom branding was hidden using some whitener. It makes us wonder why did they hide the Adcom logo?
2. The name Freedom 251 was registered this month only in February 2016. The company is new and the founders are not known and are also not from technology background. Moreover, the company has spent a huge amount of money on advertising.
3. The Freedom 251 is said to be in line with Indian government's 'Make In India' campaign, but there is no mention of as to where its manufacturing unit is located in India.
4. Despite the claim of being in line with Make In India initiative, the government doesn't seem to have any involvement in it. It was claimed that Defense Minister Manohar Parrikar will be at the launch event, but he was nowhere to be seen.
5. Ringing Bells has its own website, but it made a separate website- freedom251.com for the sale of the new smartphone.
6. There is no mention of this product on Ringing Bells website. What is the point of making a new website for the phone.
7. The freedom251.com was heavily loaded and the company stopped taking orders which also looks skeptical. To us, it appears like buying a lottery ticket in which you may or may not get the device after registering for it. There have many instances in past as well, where companies took registrations but did not deliver the products for months and years.
8. The company says that they will start deliveries in June 2016. But what is the surety that they will not disappear after taking money from buyers?
9. How has the company managed to keep the price of Freedom 251 as low as Rs. 251? For a smartphone with specs like it, you spend at least Rs. 1500 in the market. How the company has managed to subsidize it?
10. Why is the Freedom 251 not listed on any of the online stores such as Amazon India or Flipkart?
What's Our Take- Ringing Bells Freedom 251 Is A Scam?
Ringing Bells Freedom 251 raises more questions about it's authenticity than answers. The innumerable doubts that its has raised, make us believe that Ringing Bells Freedom 251 is a scam. This could or could not be a scam, but right now, we can not say anything about the authenticity of the phone. It goes without saying that Freedom 251 looks like a decent smartphone, but there is no promise from the company, that you will receive this product after making payment. By spending Rs. 251, we understand that there is not much to loose but at the same time, there is nothing you can bring in. We are not going to order this device and we recommend you to do the same.
Video: Ringing Bells Freedom 251: Why Should You Not Buy It?
Stay tuned with us for more updates!
More related stories below: