As the old wisdom suggests a healthy mind needs a healthy body. A regular workout can help reduce the risk of high cholesterol, blood pressure, etc. However, staying in shape is not quite easy. It's hard to stick to a routine by yourself. Looking for extra help to maintain your health? Use your smartphone to track your activities. There are plenty of apps that can help you stay fit. Here are 5 Best Free Fitness Apps for Android Smartphones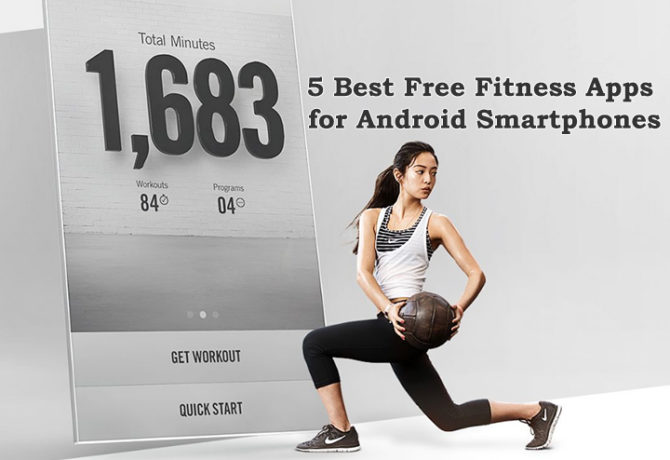 Nike+ Training Club
The free app offers over 100 workouts of varying difficulties, time constraints, and equipment requirements, led by Nike Master Trainers. You can even choose your own playlist. The variety of full-body challenges focuses on strength and endurance to mobility and yoga. The app also offers daily picks based specifically on your routine.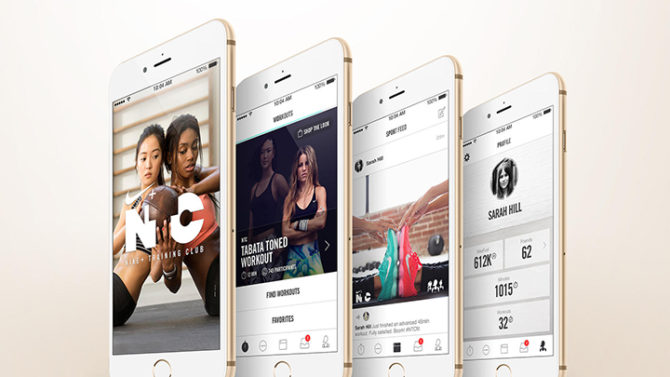 The Nike+ Training Club workout library includes Beginner, Intermediate and Advanced Levels. You can also choose from Bodyweight only, Light and Full Equipment based workouts. The app hosts some workout routines from athletes like Serena Williams, Kyrie Irving, Rory McIlroy, Ashton Eaton, Alex Morgan, etc.
Strava Running and Cycling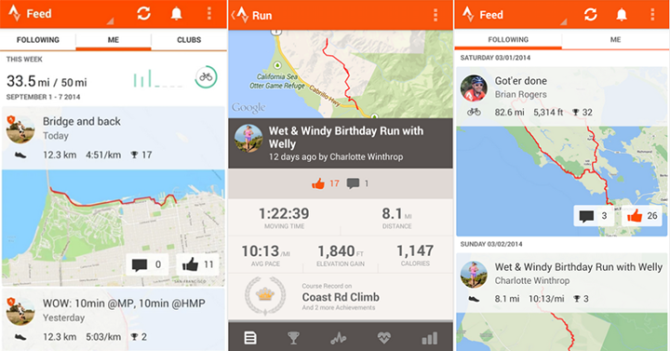 This is the best fitness app for runners & cyclists. The app keeps a record of your distance, pace, speed, elevation gained and calories burned. It also offers an interactive map of your activity. You can participate in monthly Challenges designed to push you further.
The tracking app also acts as a fitness community. You can follow friends, training buddies and professionals to stay motivated and connected. The app allows you to share photos. It is compatibility with most wearable devices and services, including Garmin, TomTom, Polar, Fitbit, Timex, and Suunto.
Also read: 10 Best Reading Apps For Android Smartphones
Fitbit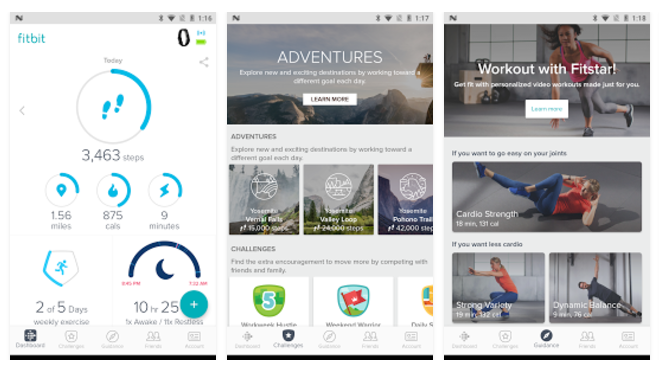 It is one of the best overall fitness apps. You can track your daily goals and progress over time for Steps, Distance, Calories burned, etc. It uses GPS to track your Runs, Walks, and Hikes. You can also log activities like Yoga.
The Fitbit app includes fun, social aspects that encourage you to friend and challenge others to various fitness competitions. You can wirelessly sync your Blaze, Alta, Alta HR, Charge 2, Flex 2, Surge, Charge HR, Charge, Flex, Aria, One or Zip tracker with your Android smartphone.
Fitocracy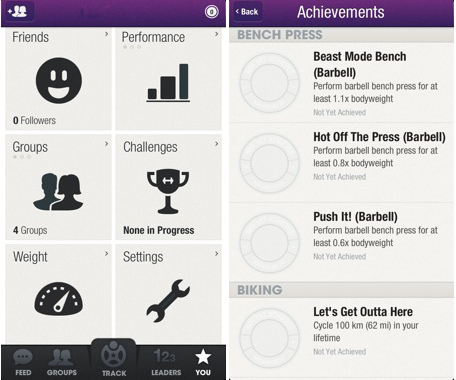 The Fitocracy turns workouts into a game. It offers points for each successful completion. You can track your workouts, earn points, unlock achievements, and beat quests.
The app allows you to design your own custom plan with the help company's extensive workout database. You can connect with other users on the app too.
Also read: 6 Apps To Control Android Smartphone From Desktop
MyFitnessPal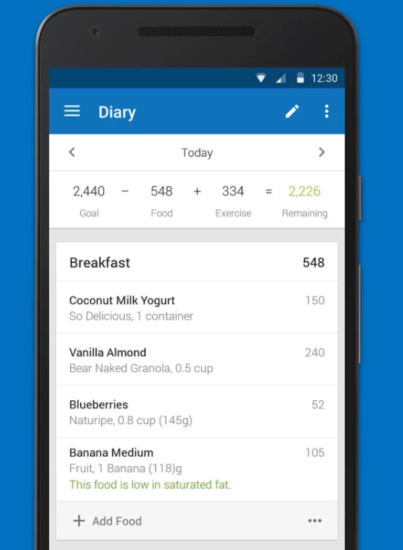 If you are trying to manage your eating habits, MyFitnessPal is the best solution. The fitness app keeps a calorie count and allows you to improve. It has the largest food database of over 5,000,000 foods. It goes beyond counting calories. The free food-logging app lets you set custom goals for macros and micros., etc
Also read: 8 Best Voice Recorder Apps for Android Smartphone
More related stories below: