The Indian government might just increase the subsidized price of the country's cheapest tablet, the Aakash 2 from the current Rs.1,130 to Rs.1,500. The country's President, Mr.Pranab Mukherjee had launched the Aakash 2 back in November at a price of Rs.1,130 for the students at a subsidized price whereas the commercial version of the tablet started selling as the UbiSlate 7Ci at a price of Rs.4,499. The country's Telecom and IT minister, Mr.Kapil Sibal has been the one to make this announcement.
A couple of days ago, Mr.Kapil Sibal stated to the reporters that, "I asked Rajat Moona (director general, C-DAC) to help us in Aakash. Let us take that Aakash to the people of this country for a sum of Rs 1,500. Each student must have a Aakash in his/her hand so that they can see the world with it," Now what we infer from this is that either the government intends on increasing the subsidised price of the slate or Rs.1,500 would be the price tag of the next generation of tablet.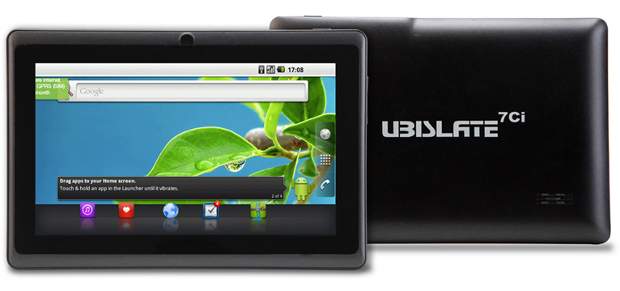 The Aakash 2 slate has 7 inch capacitive display with a screen resolution of 480×800 pixels. The device has a 4 point multi-touch ability and is powered by a 1 GHz ARM Cortex-A8 processor coupled with 512 MB of RAM. The slate runs on Android 4.0.3 ICS and gets a VGA camera on the front for video calling. There is also a 3.5 mm audio jack and the budget tablet can run fro around 3 hours on a single charge.
The Aakash tablet seemed quite promising when it first got announced but then the reality started kicking in. It had quality issues, supply issues and software issues as well. The Aakash 2's commercial version did not find many takers as the market now is full of udget tablets that offer better specs than the Aakash range of tablets. The government needs to cater to the common masses as well and not only the students. However, even at the price tag of Rs.1,500 it remains the cheapest tablet on offer.
More related stories below: