Acer says Acer makes it easy and they surely do so. The people are still looking out for the best Windows 8 tablet but the best would surely cost way more than what a regular consumer can afford. And packing in a lot of performance on a budget is the Acer Iconica W510, a 10.1 inch tablet with a keyboard dock which is due to hit the shelves in the Indian computing stores by January 20, 2013 and the price, a paltry Rs.39,999.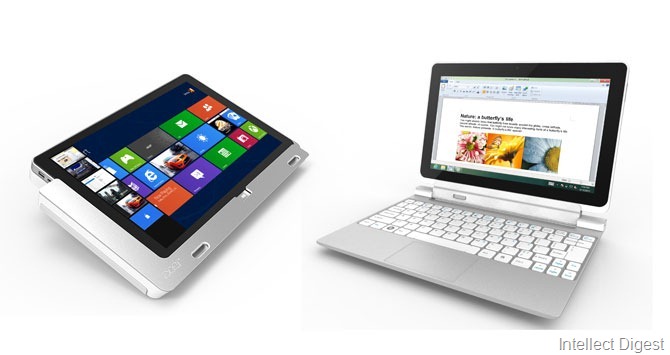 This 1.2-pound tablet-notebook hybrid will be powered by an Intel Atom processor which will be a Clovertrail Z2760 1.8 GHz dual core processor and will ship with either 32 GB or 64 GB of internal an it promises a marathon 18-hour battery life when it will be attached to its keyboard dock which also has a battery. The detachable keyboard dock shall provide the convenience of a laptop and when removed shall give you a tablet experience.
It will also have the ability to rotate 295 degrees for the added convenience on its docking.The 295-degree feature might disappoint some as they would have been hoping for a 360-degree rotation like the Lenovo Yoga series but then it costs Rs.20,000 more than the Acer counterpart and given the price difference, we can surely live happily with a 65 degree less rotation ability.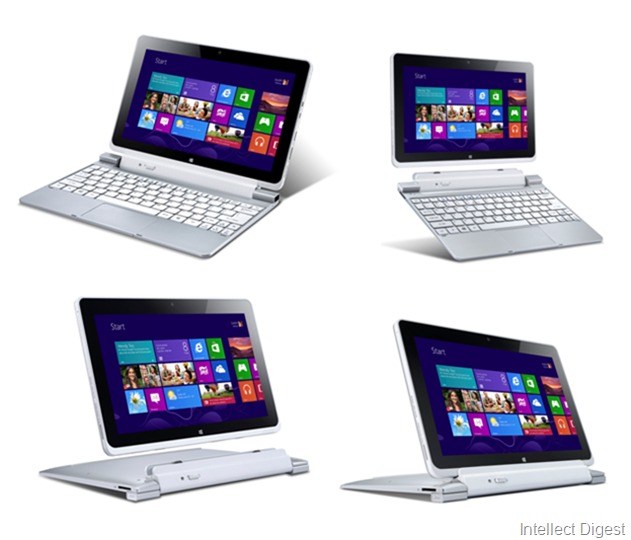 The 10.1 inch capacitive display shall have a resolution of 1366 x 768 pixels and will support a touch for 5 fingers at a single point of time. The Acer Iconia Tab W510 will be quite a decent performer given that it will have 2GB of RAM and will ship with a dual camera unit. It will have a 8MP back camera and a 2MP front camera. Connectivity options are all covered with tablet having a micro HDMI port, Wi-Fi, USB 2.0, 3.5 mm jack, and Bluetooth 4.0. And all this weighs a meager 580 grams. Acer has surely made it easy to choose a Windows 8 hybrid tablet.
Source: The Mobile Indian
More related stories below: