Amazon is the world's largest online retailer. It sells almost everything there is to be purchased. Lately, the e-commerce has ventured into manufacturing multiple tech products. Now, it wants to safeguard your Smart Locks for your home. The company has announced a lock and camera system that allows you to remotely monitor while Amazon deliveries. How does this work? Read more to find about Amazon Key Price, Specifications, and Features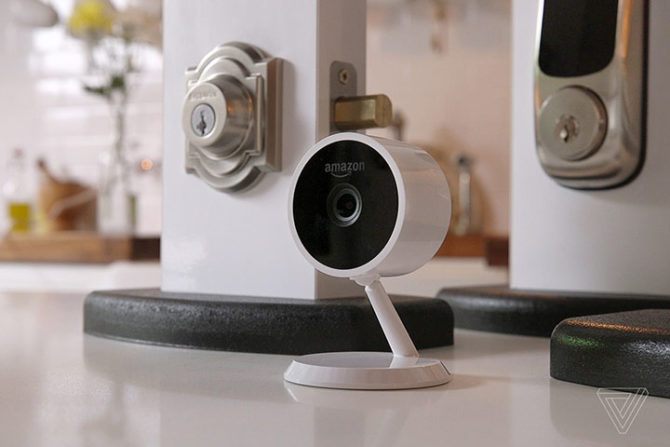 Apparently, Amazon plans to drop off packages directly into your homes. The e-commerce giant has announced new 'Amazon Key' lock and camera system. It lets you remotely control deliveries to be slipped into your houses. As of now, the new system is only available for Amazon Prime members.
Price and Availability
| | |
| --- | --- |
| Price | $249.99 (approx Rs 16,000) |
Amazon is offering to install the new cloud-controlled camera and lock for its Prime shopping club members at $249.99 (approx Rs 16,000). The Cloud Cam is also available for purchase by itself.
The new service starts on November 8 in 37 US locations. As of now, there is no information about a global roll-out.
Also read: Sony Launches Xperia Hello Communication Robot Powered by Xperia Agent Assistant
How Does It Work?
The new lock and camera system works as a remote security system with additional features. It will allow users to allow Amazon's delivery associates place your orders directly inside their house. You can also create temporary passcodes for friends and other services.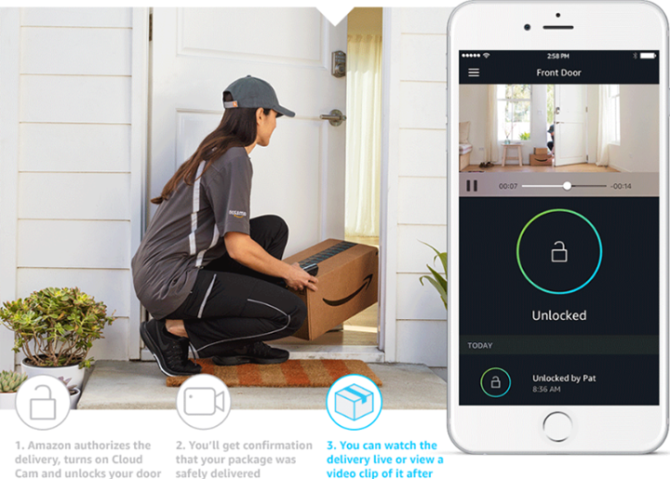 The delivery person will be told to ring a doorbell or knock when they arrive at someone's house.
If no one greets them, they can press 'Unlock' in a mobile app.
Next, Amazon checks its systems to make sure the right associate and package are present.
Then, the camera streams video to the customer.
The customer will be able to watch the entire in-home delivery take place.
The delivery associate cannot leave until the home is again locked.
Also read: VR Focused Samsung 360 Round Camera Comes With 17 Lenses – All You Need To Know
Conclusion
Amazon Key has been in development of over a year now. The new technology will help Amazon cater to customers who cannot always accept an order in person. Also, it prevents the danger of shoplifting from the customer's doorsteps.
"This is not an experiment for us. This is a core part of the Amazon shopping experience from this point forward. If a problem arises, you can call customer service, file a claim and Amazon will work with you to make sure it's right (including reimbursing customers in some cases)," said Peter Larsen, Vice-President, delivery technology, Amazon.
While the company still have to persuade customers regarding the safety of such service, the company seems pretty serious about taking this technology forward. Apparently, Wal-Mart Stores Inc is also working on a similar project. It plans to deliver grocery items straight into customer's fridge.
Ideally, the new Smart Lock will make deliveries more efficient and safe. However, we will have to wait a while to see if the new technology successfully works in real-world situations.
Also read: Amkette Evo TV 3 4K Box With 7.1-Channel Surround Sound Launched In India
More related stories below: