Asus launched its ultraportable Asus ZenBook UX305 laptop in the Indian market back in May 2015 for Rs. 49,999. Touted as world's slimmest 13.3-inch laptop, it has mere 12.3mm thickness. It is an amalgamation of great aesthetics and configuration. If you are not able to decide whether this device is worth putting your bet on or not, then you have reached the right place.
We got to spend some time with the Zenbook UX305 laptop and in this post we go hands on with the device. Read on to find out Asus Zenbook UX305 review with video, entailing details on its design, specifications, features and more.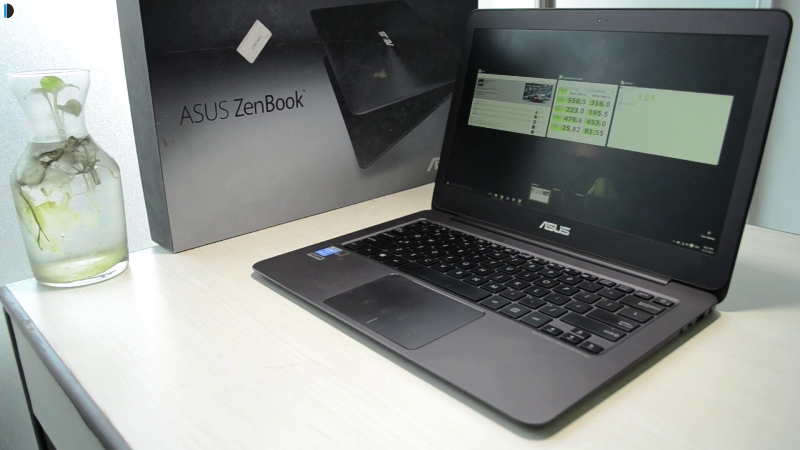 Design
The Asus Zenbook UX305 has been crafted from a single block of aluminium. It has a beautiful uni-body design language. It has subtle design, and it is slim too.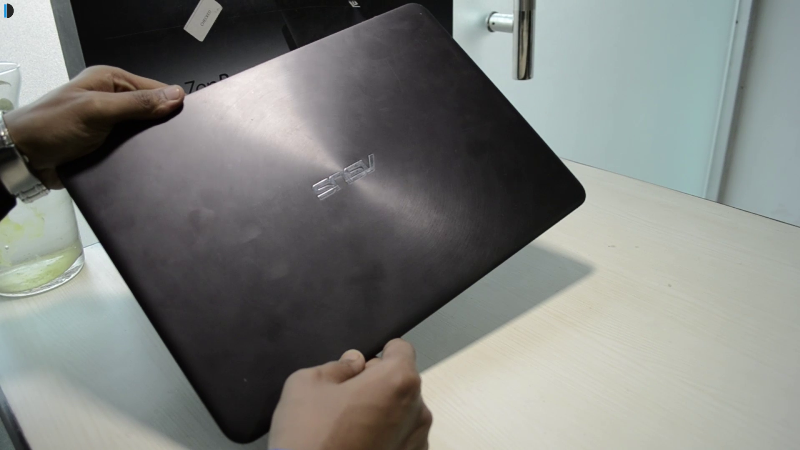 Weighing at 1.2 kgs and only 12.3mm thin, this laptop is lightweight, slim, fast and very elegant in looks. The sides and edges are smooth and feels great while holding in hand.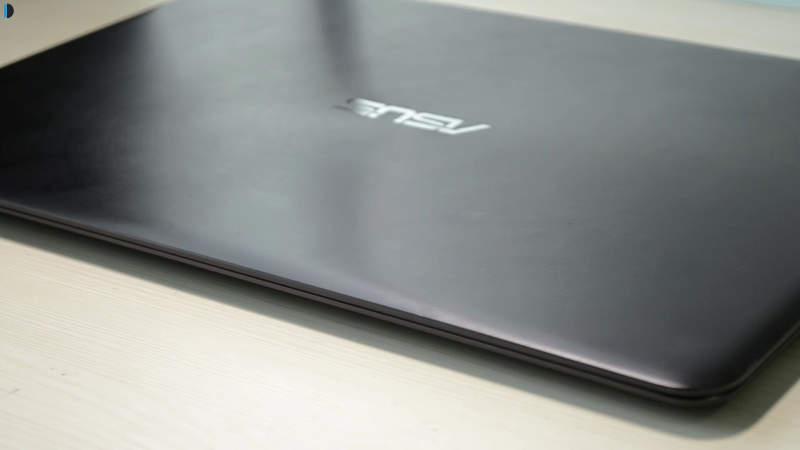 Coming to ports, the UX305 has a pretty number of ports. It has three USB 3.0 ports, one micro HDMI port, an SD card reader, one combo headphone/mic jack and a charging port.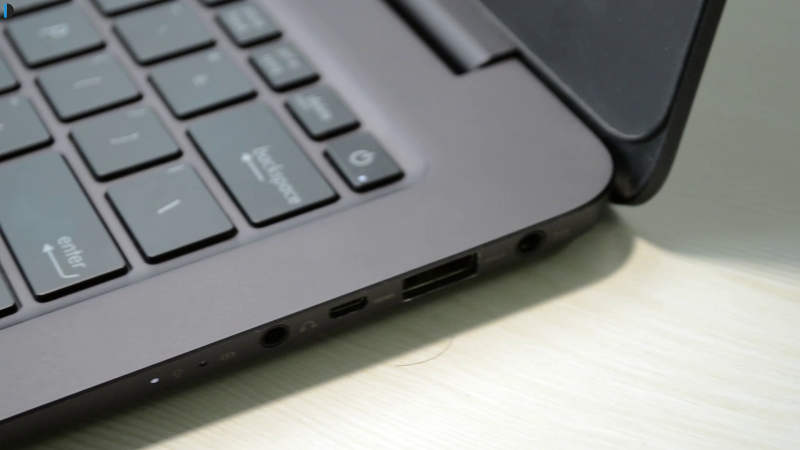 Display
The display looks great. With a full HD resolution and an (IPS) panel that offers wide viewing angles and good color, this display is one of the most promising displays seen in recent times. An anti-glare finish keeps the reflections to a minimum, though it does slightly dull the blacks shown on screen.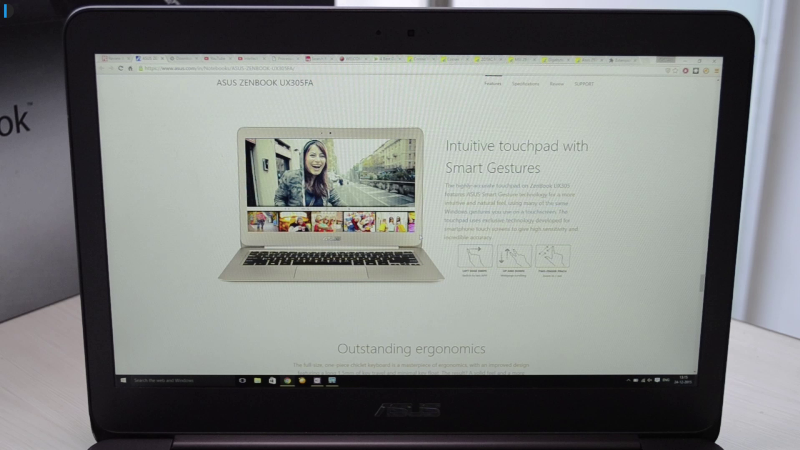 Most notably, the display does not have touch capability, an omission that may limit its appeal to users who want to make the most of the touch-friendly Windows 8.1 interface and gesture controls.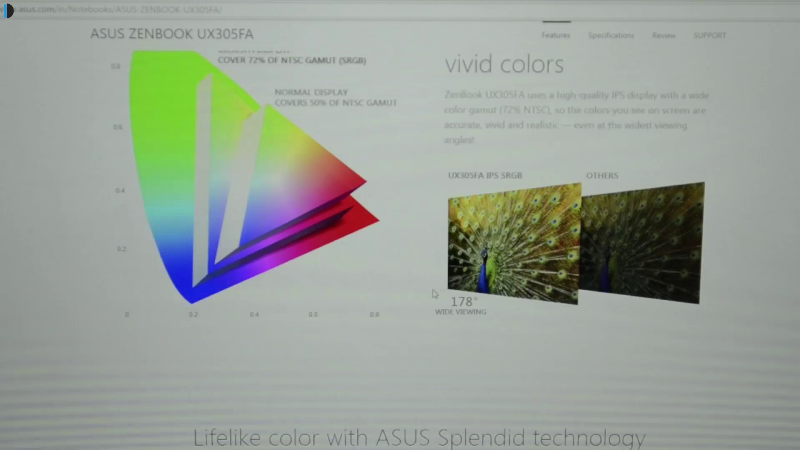 Keyboard and Touchpad
The Asus Zenbook has a very good keyboard. It has a chiclet-style keyboard which is comfortable and spacious along with a fair amount of key travel. The feedback is also good. The only drawback that we found on the keyboard side was that it has not been equipped with backlit keys. Considering the price of this laptop, they should have equipped the keyboard with back lighting.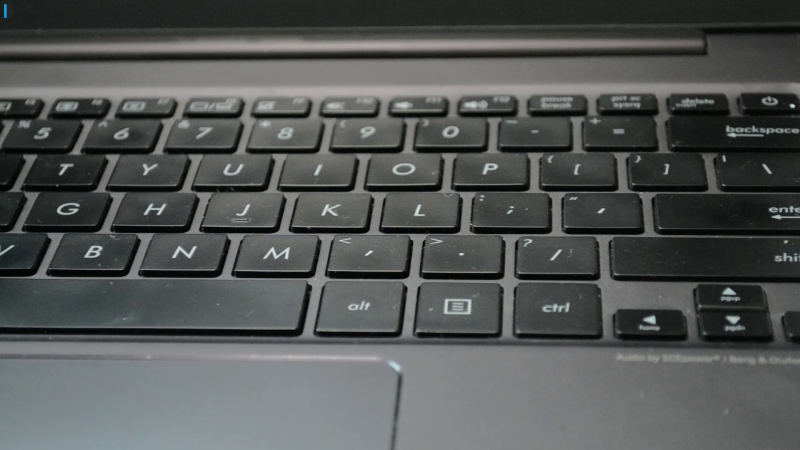 The touchpad is big, good and accurate. It does not get confused between right and left clicks. It handles gestures very nicely such as pinch zoom, three finger swipes, four finger swipes on Windows 10. The touchpad felt responsive and we didn't figure out any sort of major drawbacks from it.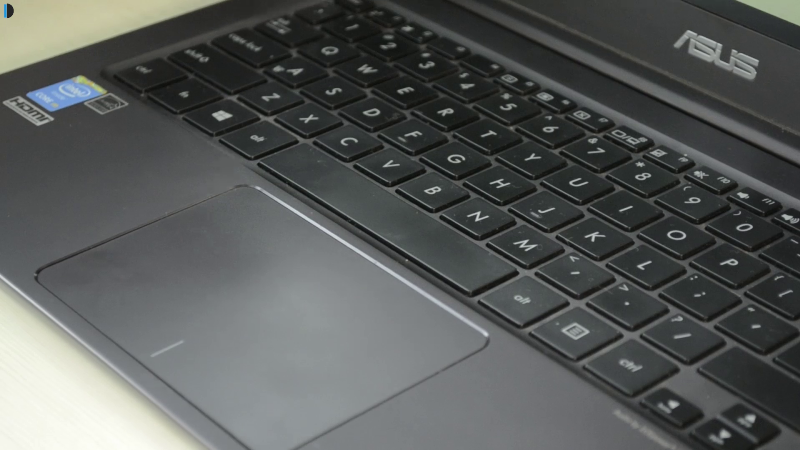 Performance
We must admit, seeing a laptop processor under 1GHz, it felt alarming to us but when the CPU was put to test, we were not disappointed. It handles 1080p content well. It did not feel sluggish for everyday tasks and felt quite responsive.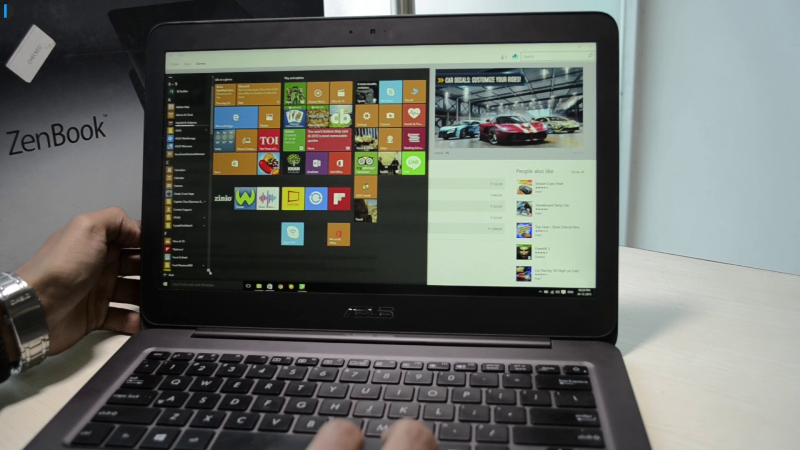 The UX305 features a low-power Intel-Core M-5Y10 CPU, 8GB of RAM and a 256GB solid-state drive. It did not felt slow even while 10 chrome tabs were open and we were handling 1080p content. As far as heating is concerned, it never heated a lot under pressure.  The HDD tests were pretty good but that we expected since it ships with a SSD of 256GB. On Geekbench 3, which tests overall system performance, it scored approximately 4700. It is equipped with Intel HD Graphics 5300 and it delivers good framerates in small and medium graphics games but it definitely stutters when we up the ante to high graphics and visuals.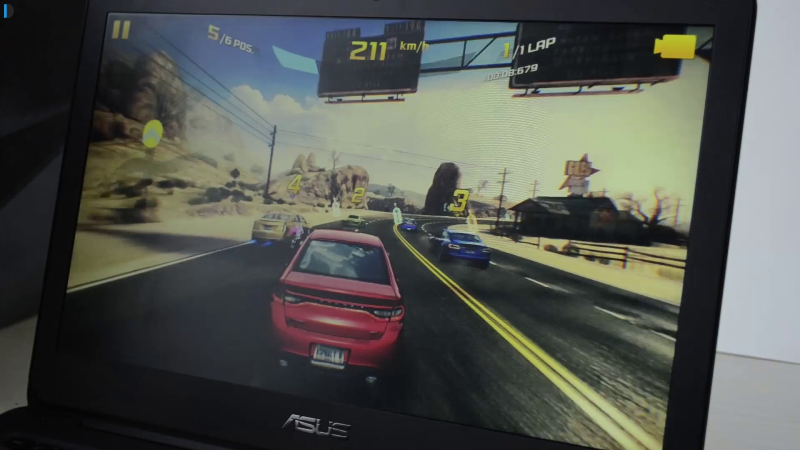 Battery
The UX305 has a good battery life. ASUS claims it to be 10 hours but in our battery drain test, we found out the battery life to be around 7 hours and 50 minutes.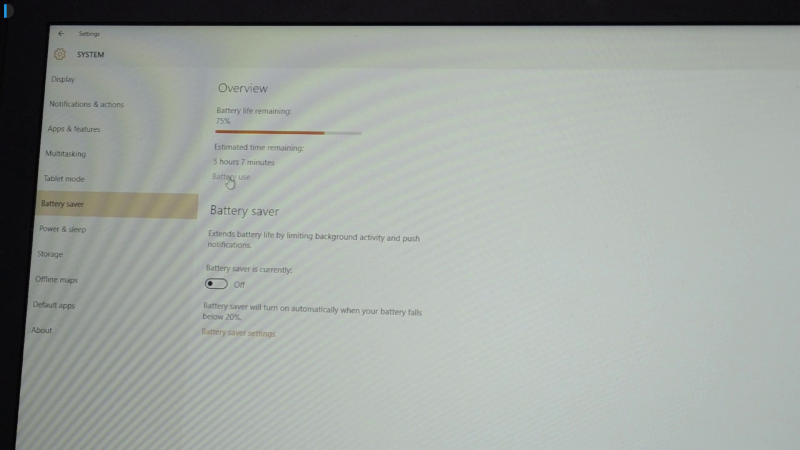 In our opinion, that is a good average threshold, keeping in mind the ultraportablity, speed and performance and overall pricing of this device.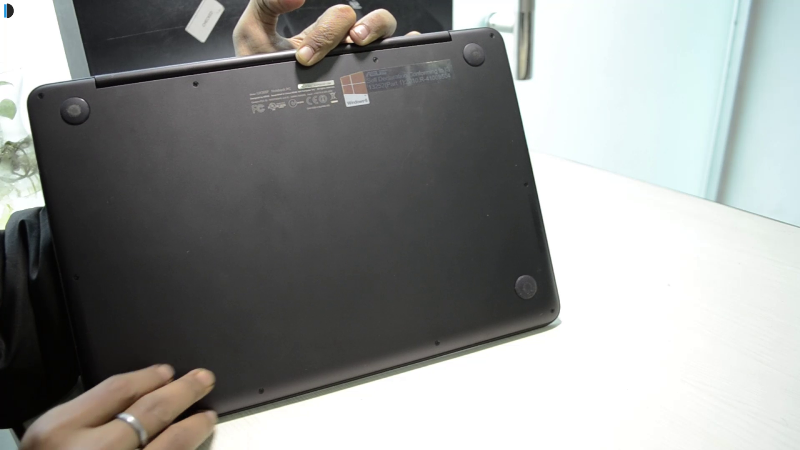 Verdict
If you ask us, this laptop is a pretty good buy option for the amount of money it costs. If you have more money to spend, we would say you should consider the Dell XPS 13 but if you are planning to buy this one or are restricted to budget constraints, then the ASUS UX305 is a pretty good configuration and a great option to go for.
Asus Zenbook UX305 Review Video
Also Read: Asus Zenfone Go 4.5 With 1GB RAM Launched For Rs. 5,299
More related stories below: