Most of us check text messages on our smartphones haphazardly without even bothering to delete the useless messages. What happens next? The messages keep piling up in our smartphone's inbox, eating up storage space. But keeping many messages on the device may not only result in using more capacity of your device, but also it slows down your phone in performance. It is a good practice to give some air to your text message inbox to breath. So, in this post we have brought a quick tutorial for the same. All you will need to do is make some tweaks in settings of your device and it will automatically delete all old text messages. You will not have to launch the app to delete the messages every time. Let's have a glance at quick and easy tutorial on how To Automatically Delete Old Text Messages On Android Phone & iPhone.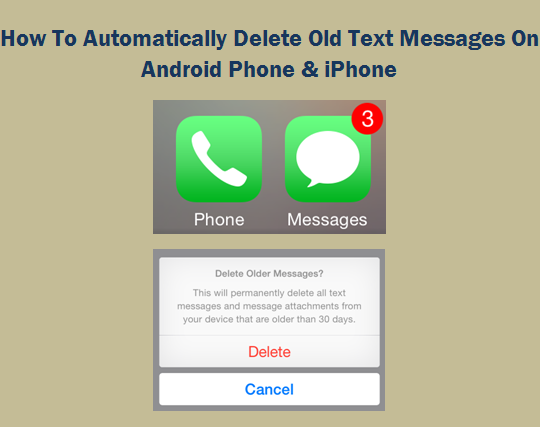 How To Automatically Delete Old Text Messages On Android Phone & iPhone
Follow the simple steps listed below to automatically delete old messages from your smartphone:
Android Phone
Launch the 'Text Messages' app on your Android device.
Tap on the 'Menu' option at top right corner of the screen.
Now choose 'Settings' option.
A drop down list will appear, choose "Delete old messages" option. Now tap on the box at top right corner to make it green.
It will prompt you 'Delete old messages when…" followed with two options, 'Text Message Limit' and 'Multimedia Message Limit'. Choose the 'Text Message Limit' option and set your own message limit. Keep the limit as low as possible for seamless performance of your smartphone.
It will delete all the older messages once this limit will be reached.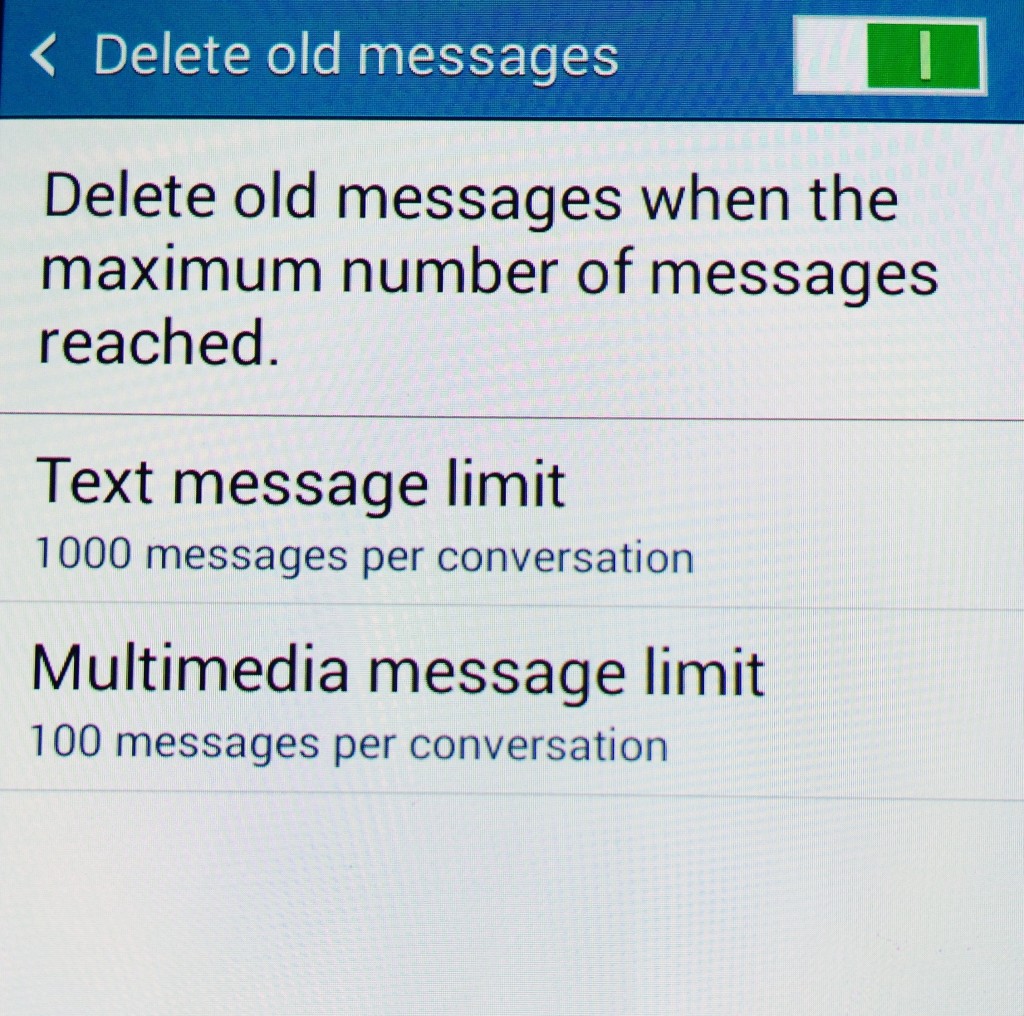 iPhone
Launch the 'Settings' icon on your iPhone.
Scroll Down in the 'Settings' and choose 'Messages' option.
Scroll down again and tap 'Message History' (Keep messages).
Now choose the time limit for which you want the messages on your device to stay. It is by default set as 'Forever'.
Choosing 30 days will delete all those messages from your iPhone which are older than 30 days or 1 month, while choosing 1 year will delete all the messages which are older than 1 year.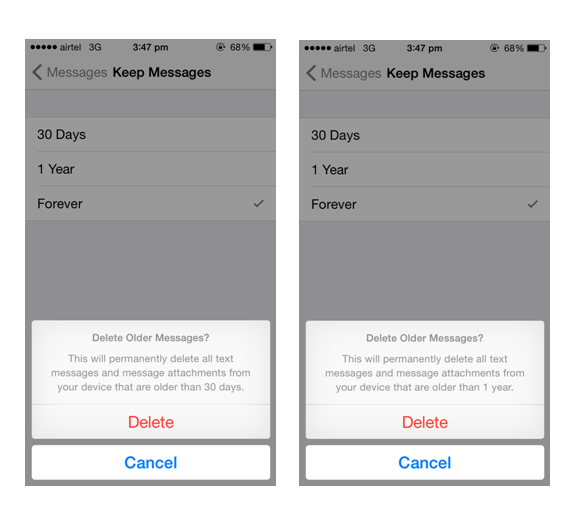 Did your try the ways mentioned above to automatically delete the text messages on your device? Let us know your views in the comments below.
Also Read: Tips To Boost Battery Life Of Your iPhone & Android Phone
More related stories below: