Apple offers a Bedtime Mode in its Screen Time tool to remove smartphone distractions. Google also offers a version of this feature. Read more to find about How To Enable Bedtime Mode On Android Smartphone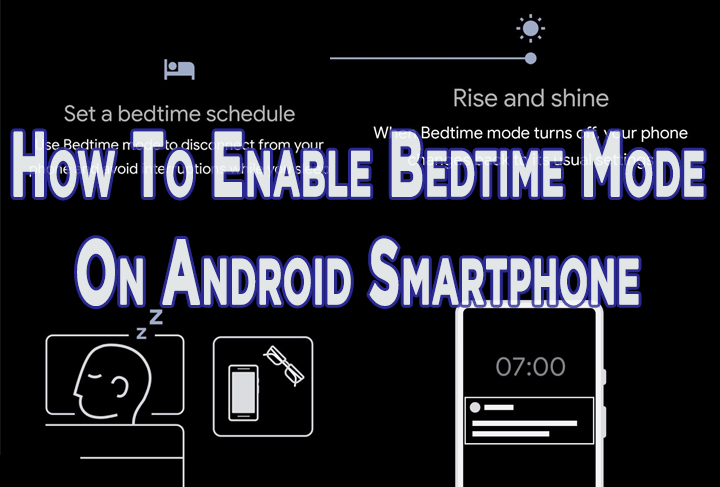 Google's Digital Wellbeing tools offer a 'Wind Down' feature. Now, it has been rebranded to the new Bedtime Mode.
The useful feature essentially disables notifications and makes the screen turn black/ white during bedtime.
Digital Wellbeing is a component of the Android OS. However, it's updated as a standalone app. Here's how you can use it to avoid distractions at night:
Also read: How To Make Google Meet Video Calls From Gmail Itself
How To Enable Bedtime Mode On Android Smartphone
Install or update the Digital Wellbeing app from its Play Store page
Now, go to 'Settings' and search for 'Digital Wellbeing'
Next, tap 'Show your data' on the following page
Then, tap on the 'Bedtime Mode' option in 'Ways to Disconnect' section
Now, you will see a quick demo. Tap 'Next' a few times, then hit 'Done'
Next, choose a schedule (start and stop/ days of the week
That's it. You'll get a notification telling you 'Bedtime mode is on'
Alternatively, you can opt for Bedtime Mode to turn on when you charge between the specified start and end times.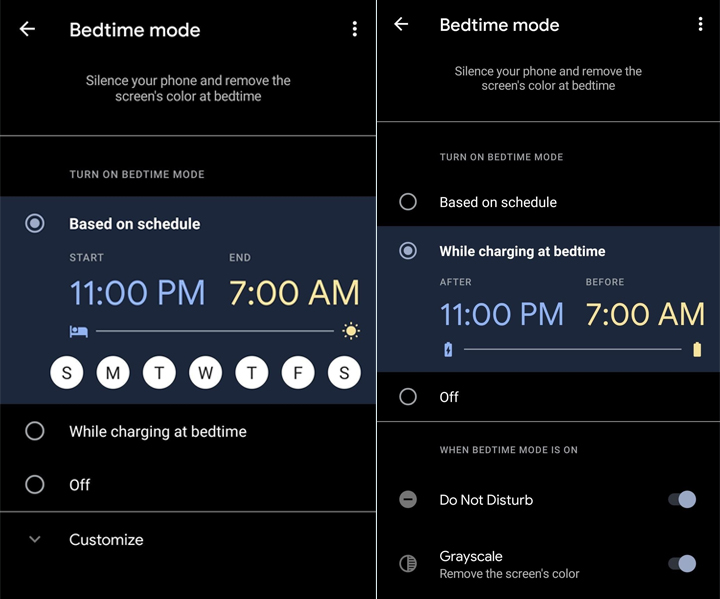 Additionally, you can choose to shift into the 'Do Not Disturb' mode and remove the color from the display.
Note: If you want your smartphone to 'stay up' a little longer, you can tap the 'Pause for 30 minutes' button on the silent notification. It can be easily resumed from the notification panel by tapping 'Resume now'
Also read: How To Use New Privacy Options in Google Chrome
Conclusion
The Bedtime Mode is an easy way to avoid distractions at night and stick to your sleeping schedule. You can also access Bedtime Mode through 'Quick Settings'.
To quickly adjust Bedtime Mode, add a tile in by expanding the Quick Settings menu and entering editing mode.
Also read: How To Transfer Content From Google Play Music To YouTube Music
We hope the above-mentioned article was helpful. Let us know in the comments section below,
More related stories below: