Now you can start a Google Meet video call directly from Gmail. The search engine giant is now rolling out a new option for web users. Read more to find How To Make Google Meet Video Calls From Gmail Itself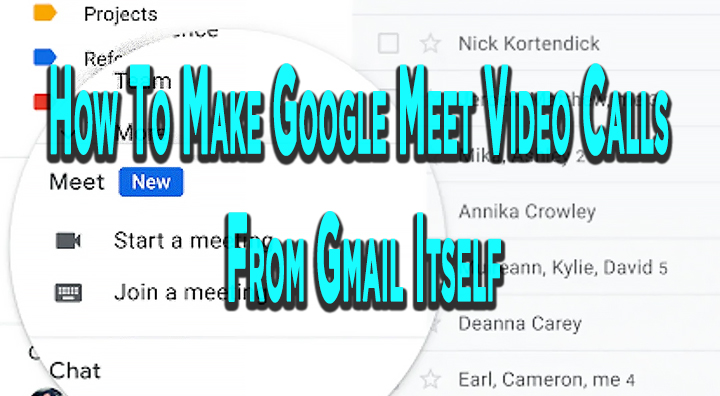 Due to the ongoingp[ pandemic, most people are working from home. This has led to a surge in the popularity of video calling apps like Zoom.
Recently, Google Meet was made free for everyone. Now, the video conferencing service has been integrated into Gmail.
With this new feature, Google hopes to ease the process of starting a video meeting. The new feature allows users to make video calls without switching between apps.
Also read: Facebook Gaming App Launched With Livestream Support – All You Need To Know
How To Make Google Meet Video Calls From Gmail Itself
Open Gmail on your web browser
Navigate to the sidebar and click on Meet option
Next, choose from 'Start a Meeting' or 'Join a Meeting' options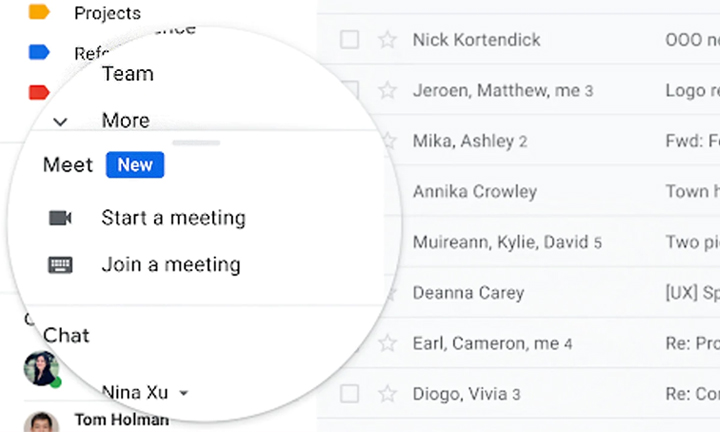 Once you click on the 'Start a Meeting' feature, a new window opens up.
Now, choose the meeting name
Share the unique URL or code with colleagues
Alternatively, you can join a meeting started by another person
Also read: Now You Can Pop Up & Chat With Friends Via Facebook Messenger Rooms
Conclusion
Google claims that it's video conferencing service has been attracting a large number of users, due to the ongoing coronavirus pandemic. It is now adding up to 30 lakh new users each day.
Recently, the search engine giant started offering Google Meet for free to everyone with a Google account. Previously, it was only available to enterprise and education customers via G Suite.
The Google Meet free version lets you host up to 100 participants in each virtual meeting. It offers a meeting limit of 60 minutes for free users until September 30.
Also read: Facebook Messenger Kids With Various Parental Controls Launched In India
The Google Meet aims to take on the popular Zoom app. Recently, several government concerns have been raised regarding vulnerabilities of Zoom.
"We've invested years in making Meet a secure and reliable video conferencing solution that's trusted by schools, governments, and enterprises around the world, and in recent months we've accelerated the release of top-requested features to make it even more helpful," Google said in a post.
Last month, Google offered free access to advanced Hangouts Meet video-conferencing capabilities till July 1 to all G Suite customers globally.
Also read: 10 Video Calling Alternatives To Zoom App Amid Security Concerns
What do you think of the new Google Meet? Share your views with us in the comments section below.

More related stories below: