Facebook has unveiled a new video chat service that offers virtual rooms to pop up and chat with friends. As many as 50 friends can join video call sessions. Read more to find How To Make Group Video Calls Via New Facebook Messenger Rooms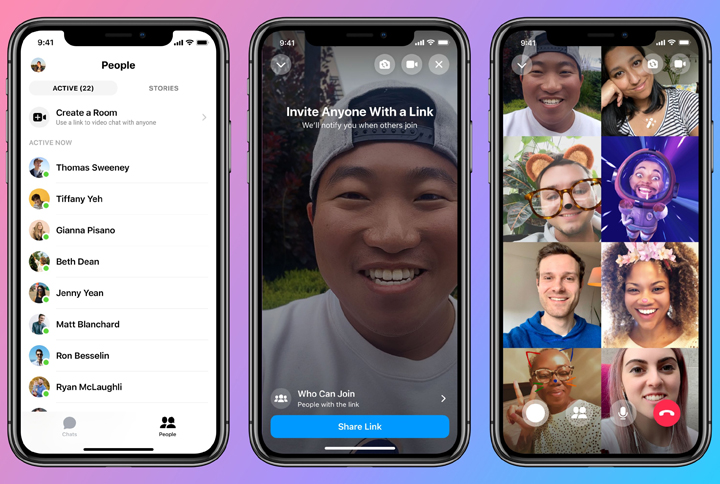 Facebook is now offering a new way to stay in touch with family and friends while staying home. It has unveiled a new video chat service that will allow users to pop up and chat in virtual rooms.
Due to the ongoing crisis, several video calling services like Zoom have become popular. The new Facebook Messenger Rooms seems like a new alternative.
The social media giant claims that the new service is not aimed at business conferences. Instead, it is designed for socializing with friends/ family for birthdays, happy hours, book clubs, etc.
Facebook users will be able to create virtual rooms via the Messenger application. You can decide who to invite to join. As many as 50 friends can join and linger in as long as they wish.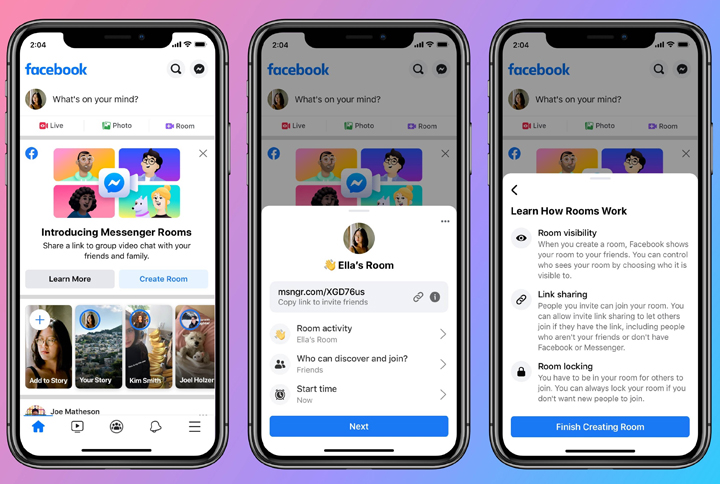 Also read: Facebook Gaming App Launched With Livestream Support – All You Need To Know
"This is designed to be more serendipitous and spontaneous. I just keep a window open on my computer or phone and people who I normally wouldn't go out of my way to call just sort of drop by," said Mark Zuckerberg.
"I could be hanging out on a couch on the weekend and send out an invite to all my friends to come to a 'hanging-out-on-the-couch room," he added.
Once you send out an invite, people can easily join, even if they don't have Facebook accounts. You just tap on the link, it will open in your browser.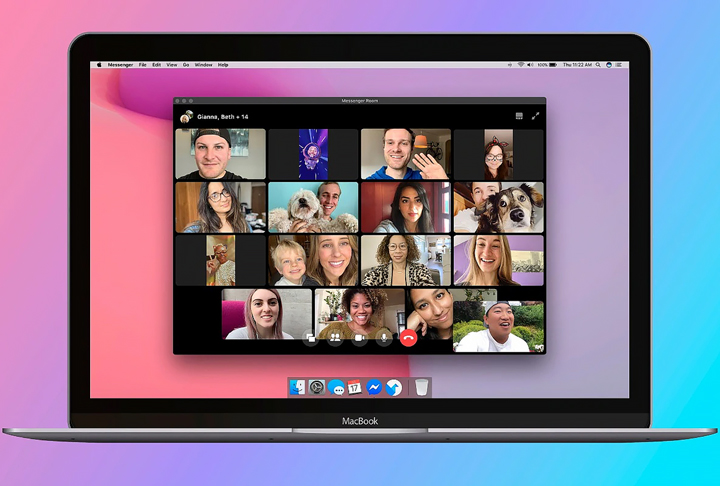 Users can also use augmented-reality effects such as bunny ears and aliens. There is an option for immersive fake backgrounds as well.
Amid rising security concerns for apps-like Zoom, Facebook is assuring that it does not view or listen to calls.
Facebook has also added tools to kick people out easily. You can "lock rooms, or close them if things are going badly."
Also read: 10 Video Calling Alternatives To Zoom App Amid Security Concerns
Conclusion
Since the coronavirus pandemic started, demand for video calls and conferencing solutions has rocketed. Most tech companies have been ramping up features to retain users.
Messenger Rooms are expected to soon be available to Facebook's nearly 2.5 billion users. It might soon be integrated with the company's Instagram and WhatsApp messaging platforms.
Facebook has already doubled the number of people WhatsApp video calls to eight. It has launched a new version of its Messenger app for kids.
Also, Facebook has launched a new standalone gaming app that allows users to create and watch live streams of games.
Also read: Facebook Messenger Kids With Various Parental Controls Launched In India
What do you think of the new Facebook Messenger Rooms? Share your views with us in the comments section below.
More related stories below: