Google has added new privacy and security controls in Chrome. This includes strong default protections and intuitive privacy choices. Read more to find about How To Use New Privacy Options in Google Chrome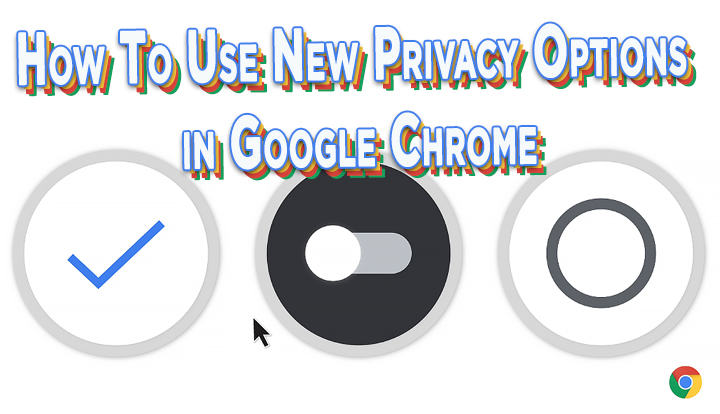 Due to the ongoing coronavirus epidemic, work from home is a smart choice. However, this has also raised security concerns, while staying connected.
Google has now added new privacy options to its Chrome web browser to keep users safe. This includes strong default protections.
The search engine giant claims that the new update offers "accessible, intuitive, and useful controls" that allow you to make smart choices.
Also read: How To Transfer Content From Google Play Music To YouTube Music
Once you turn on Enhanced Safe Browsing, Chrome will check whether pages and downloads are dangerous by sending information about them to Google Safe Browsing.
The new feature offers proactive and tailored protection from phishing, malware, and other web-based threats. Here's to surf the web securely via Google Chrome:
How To Use New Privacy Options in Google Chrome
Just sign in to Chrome
Now, Chrome and other Google apps will protect you based on a holistic view of threats on the web and attacks against your Google Account
That's it!
Additionally, a Secure DNS feature uses DNS-over-HTTPS to prevent attackers from observing what sites you visit or sending you to phishing websites.
Chrome will automatically upgrade you to DNS-over-HTTPS. You can also configure a different secure DNS provider in the Advanced security section, or disable the feature altogether.
Also read: How To Enable Bilingual Support In Google News App
Key Privacy Options
Manage cookies – You can choose if and how cookies are used. There is also an option to block third-party cookies in regular or Incognito mode. You can also block all cookies on some or all websites.
Site Permissions – A new section highlights the most recent permissions activity (access to your location, camera or microphone, notifications, etc).
You and Google – The new setting at the top allows you access sync controls. You can choose what data is shared with Google to store in your Google Account across all your devices.
Clear browsing data – The popular option has been moved to the top of the Privacy & Security section.
Safety check-in Chrome – The new tool tells you if the saved passwords have been compromised, and if so, how to fix them. The safety check tool also checks if malicious extensions are installed and tell you how and where to remove them.
Third-party cookie controls in Incognito mode – Alongside deleting cookies, Chrome will also start blocking third-party cookies by default within each Incognito session. You can turn this off on the New Tab Page. Additionally, you can allow third-party cookies for specific sites by clicking the "eye" icon in the address bar.
A new home for your extensions – It gives you more control over what data extensions can access on sites you visit. A new puzzle icon will be placed on your toolbar.
Also read: How To Use Dark Mode On Desktop Version Of Facebook
Conclusion
The new updates and features will be rolled to Chrome on desktop platforms in the upcoming weeks. This includes redesigned Privacy and Security settings.
Google claims that it will continue to add new privacy and security features. Users will get tailored warnings for phishing sites and file downloads, and cross-product alerts.
Additionally, the search engine giant hopes to offer clear and useful choices around managing your data.
Also read: How To Use Split Screen on Android Smartphones
We hope the above-mentioned article was helpful. Let us know in the comments section below,
More related stories below: