We see new games coming in the market every month. New consoles coming once in a few years. But how often do we see new and the best gaming technologies come in the market which redefine the way we play games? We at Intellect Digest have put together a list of the 4 gaming technologies that could change the gaming world.
1. Oculus Rift
Oculus Rift came into the market a couple years ago. It didn't get the attention it deserved, but we think that it can still be a pretty good replacement for the monitor. Oculus Rift is a small cuboid shaped device that you put on your head and then strap, so that you are looking inside the cuboid. And then, the magic starts. Rift is actually a virtual reality headset that's connected to your PC. So, instead of playing on the monitor, you can actually see in the VR headset. And to look around, you move your head, just like you would in real life. Put in a pair of headphones and you have a killer gaming machine. It is also available in developers version on Amazon USA.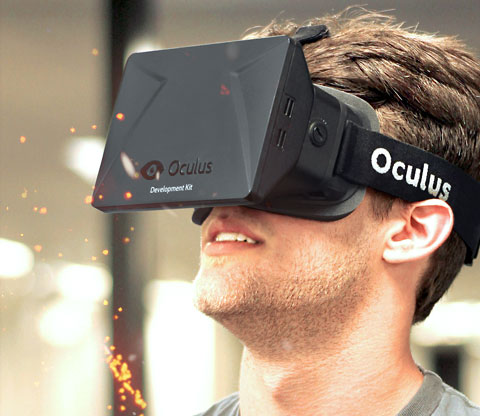 2. Xbox Illumiroom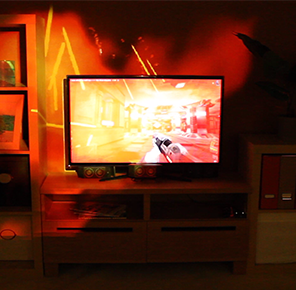 Illumiroom is a proof-of-concept system from Microsoft Research. It surrounds your television with projected visuals to improve the conventional gaming experience. Apparently, Illumiroom uses geometry and appearance of the room and then adapts the projections, leaving you the trouble to set up the machine. Xbox Illumiroom is still under development, but it looks like the best upcoming technology in gaming so far. It is still in beta, know more here.
3. Control VR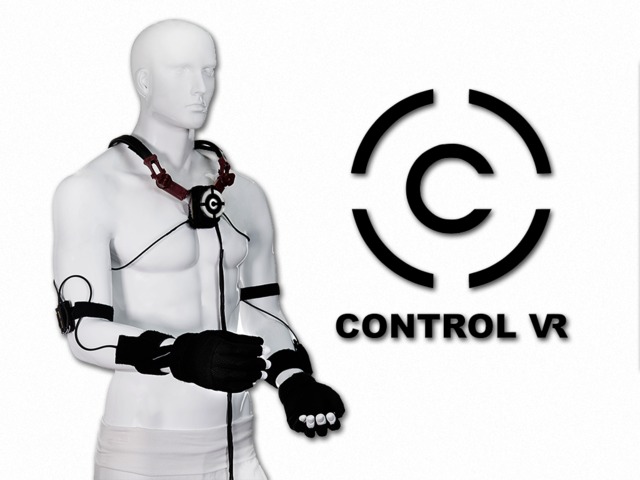 Control VR is a brilliant idea. This machine can be worn on your upper body and then, you can surf and interact with your computers using your hands and fingers. And shockingly, the KickStarter campaign of Control VR raised nearly $450,000, in 30 days! Control VR turns your hands into the controllers, and offers you a superb virtual reality experience. It uses the smallest inertial sensors, ultra low-latency and has an ergonomic design. This is also compatible with endless applications and games, be it Battlefield 4 or Google Chrome. Know more here.
4. SteelSeries Sentry Eye Tracker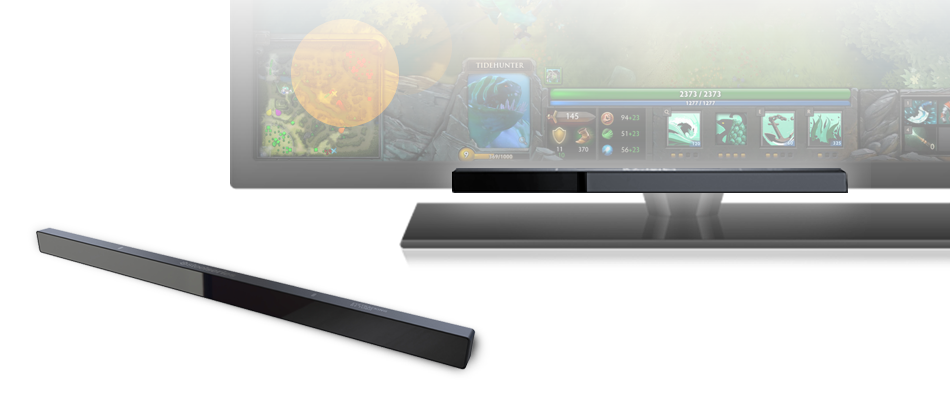 The name says it all. The Sentry Eye Tracker is a device, which can track your eye movement, which can prove to be an advantage in FPS games like the Battlefield or Call of Duty series. But to accomplish this, the Eye tracker needs to respond quickly, as fast as mice or controllers. Eye Tracker could be implemented in virtual reality goggles, touch screen or gesture control to improve the user experience. Eye Tracker uses a camera-like device that detects your eyeball in 3 dimensions and then determines where you're looking. Eye Tracker is a useful device, and will surely have countless customers. Know more here.
So, here's the list of the gaming technologies that could redefine the gaming experience. What are your views? Did we miss something? Why not post your views below in the comments section?
More related stories below: