With urban Indian women paying high degree of attention and care to their appearance, particularly their hair, hair rebonding, hair therapy and other hair rejuvenation have become the talk of the town. All these processes take a lot of time and considerable amount of money to be done. While these treatments stay on hair for few months and the person again feels the need to get it done again. Now to replace these processes what products are available in the market which can help women to maintain the texture,bounce and shine of their hair, conveniently at home, without spending much time and money on various treatments done in the salon? In this post we have listed the best hair kits available in India which women can use to enhance their appearance. Scroll down to know the price, features and details of best hair styling kits available in India.

1. Panasonic EH-HW17P Hair Straightener
This hair straightener comes at an impressive price tag. It provides the users with easy hair styling. It comes with ceramic coating and can be heated up to maximum temperature of 200 degree Celsius. It also comes with a storage cap so that it can be stored conveniently even if it is hot. This standalone straightener can be used for straightening up of hair within few minutes.
Highlights of Panasonic EH-HW17P Hair Straightener: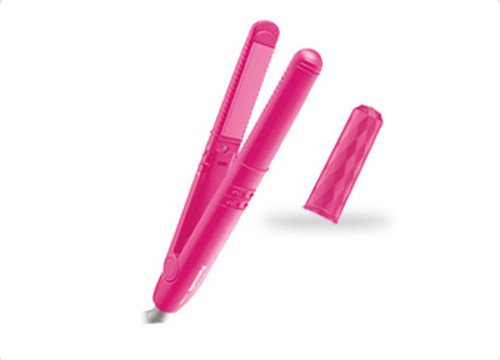 2. Philips Kerashine HP8316/00 Hair Straightener
There are many straighteners available in the market these days, so what makes this straightener different from others and worth buying? It is the Ceramic coating with Keratin infusion of this straightener which protects the hair against being damaged from heat. This product makes the hair look more healthy and shinier. It also comes equipped with Ionic care technology to avoid tangling up of hair. The extra wide plates of this straightener makes the job easy and fast by covering more hair while straightening them.
Highlights of Philips Kerashine HP8316/00 Hair Straigtener: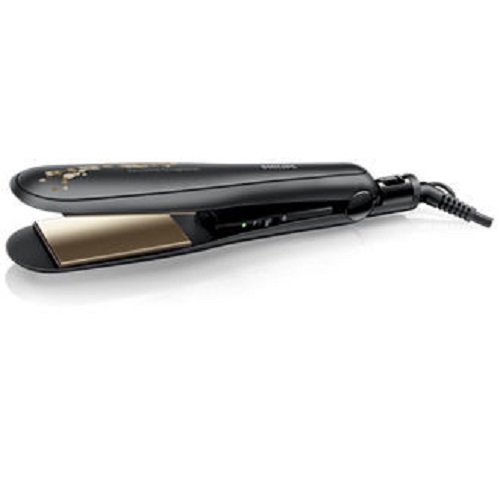 3. Philips HP 8643 Hair Straightener and Hair Dryer Combo Pack (Miss Fresher's Pack)
We often notice that hair straighteners make hair look flat with no bounce. For those, looking for straightener as well as a dryer which could give a bounce to the hair, this is one of the best products which can provide you with both. You can use it for just a blow dry after wash or as a styling product to straighten or curl hair. Both the dryer and straightener come with 1.8 m long power cord so that it could be used conveniently without getting tangled up. Straightener equips ceramic blades to protect hair against damage from heat. It takes just 60 seconds to get heated up with a maximum temperature of 210 degree Celsius.
Highlights of Philips HP 8643 Hair Straightener and Hair Dryer Combo Pack: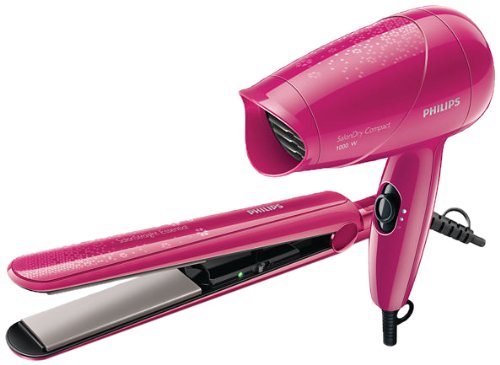 4. Philips Kerashine HP8632/00 Essential Care Heated Styling Brush
If you are looking for a product which could give you frizz-free hair with soft waves, then this is the product you can go for. This brush comes with retractable bristles so that hair do not get tangled up. It has ceramic coating with Keratin infusion ensuring more protection to hair. It comes with two temperature settings which allows the user to switch between two temperatures 160 degrees and 190 degree Celsius according to their need and hair type.
Highlights of Philips Kerashine HP8632/00 Essential Care Heated Styling Brush: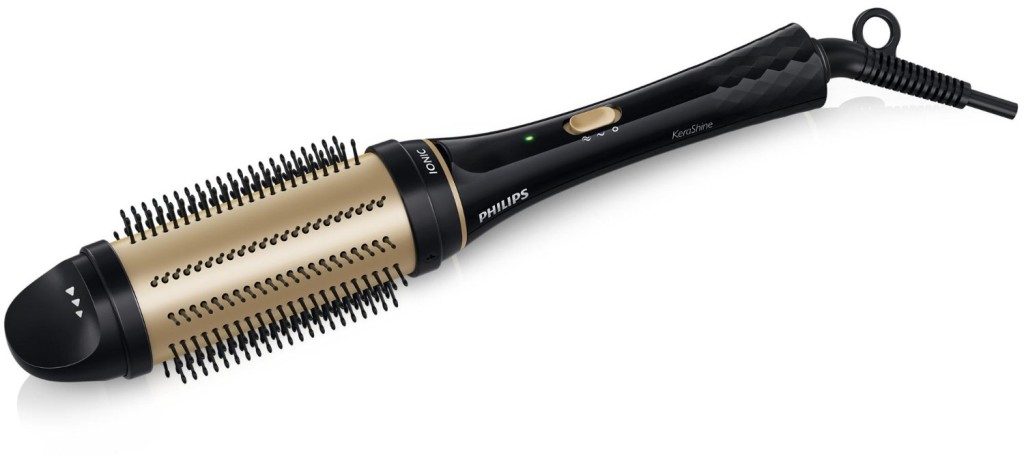 5. Philips HP8695/00 5 in 1 Multi-Styler
This product can be suitably used for every occasion. It allows curling, crimping and straightening of hair with ease and comfort. It comes with curling tong, spiral brush, crimper with 2-in-1 convertible flat and crimper plates. While ceramic coating is provided on each attachment. This product results in salon ready hair after every use. It comes with a free pouch for convenient storage.
Highlights of Philips HP8695/00 5 in 1 Multi-Styler: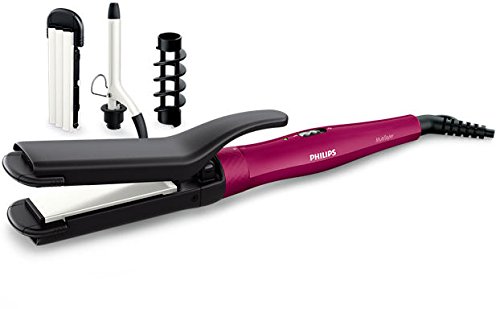 Also Read- Best Earphones For Pleasurable Music Experience With Your Smartphones
More related stories below: