Continuing our Shopping Guide series where Intellect Digest helps you with our market analysis of best possible smartphone options in a given price bracket, today we are going to look at best smartphones under Rs 15000. We also published our analysis on Best Smartphones in India under Rs. 10,000 recently. Interestingly the smartphones in this price range give the most value for money and features like great build quality, very powerful processors and full high definition displays are now present in this price segment. Like said before there's no shortage of smartphone options in any price segment. Our goal is to fine pick the best options which give the best value for your money. Read on to find out the complete showdown.
Moto G At Rs. 12499/13999: 16/ 32GB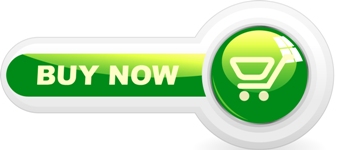 Moto G has emerged as a winner in this price segment of android smartphones due to its robust build quality, very polished user experience and solid specifications for a price of Rs. 12499. Lack of expendable memory may not appeal to some but you can always opt for the 16 GB variant. Moto G has a Dual SIM capability, 1.2 GHz Snapdragon 400 Quad Core processor, 4.5″ 720p IPS LCD display with Gorilla Glass 3 protection, 1 GB RAM, 8/16 GB Internal memory, Adreno 305 Graphics unit, 5 MP primary camera with LED flash and a 1.3 MP front camera and a 2070 mAh battery unit. Also, the ergonomics of the device are worth noting. It is very comfortable to hold and feels very natural. Also, the stock android looks and functions beautifully. Update record of the device is also on par with the flagship devices. Moto G is on top of our recommendation list for entry/mid range android smartphones and rightfully so.
HTC Desire 516: Rs. 13500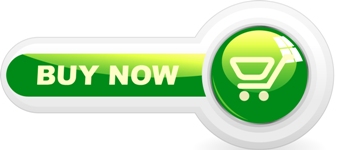 HTC Desire 516 comes as a cost friendly choice for the consumers. HTC kept its primary focus on flagship devices but now facing stiff market competition from the likes of Samsung, Sony and Nokia compelled it to launch one in this price category. It offers Dual SIM functionality, 1.2 GHz Snapdragon 200 Quad Core processor, Adreno 302 GPU, 1 GB RAM, 4 GB Internal memory with MicroSD Card slot, 5″ qHD display with 960×540 resolution, 5 MP fixed focus primary camera, 2 MP front camera and a 1950 mAh Li-Po battery unit. HTC is known to make smartphone with great build quality, also the SENSE UI – HTC's custom UI over Android is best in class which also provides features BlinkFeed.
Micromax Canvas Turbo A250 – Rs. 15299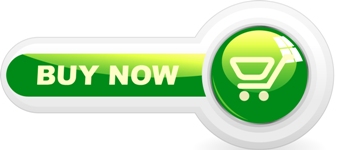 Micromax Canvas Turbo A250 comes with a solid specifications sheet and a low price tag to sweeten the deal. It offers Dual SIM functionality, 1.5 GHz MediaTek Quad Core processor, 2 GB RAM, 16 GB Internal memory with no expandable storage, 5″ 1080p Full HD display, 13 MP primary camera, 5 MP front camera and a 2000 mAh battery unit. The phone offers a really sleek profile and a premium feel in hand. While the battery capacity is a little less considering the fact that it is a full HD phone with Quad Core processor, but those little compromises can be made owing to the price tag of the phone.
XIAOMI MI 3 – Rs 13,999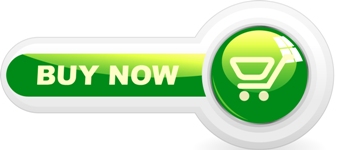 The MI 3 from the chinese manufacturer Xiaomi is truly a game changer android smartphone in India and that's due to very good reasons. It sold out within 40 minutes on Flipkart and crossed over 1,00,000 pre-orders in the first week itself. Specifications wise, the device is close to the likes of Galaxy S4 and HTC One. It has 2.3 GHz Snapdragon 800 Quad core processor, 2 GB RAM, 5″ Full HD 1080p display, 16 GB Internal memory, 13 MP f2.2 Primary camera with dual LED flash, 2 MP front camera and a 3050 mAh battery unit. The frame of the device is made of up magnesium alloy layered with graphite and it offers a very sleek profile. The price tag of Rs 13999 proves to be the strongest point of the handset considering its flagship specifications.
Sony Xperia SP – Rs 15699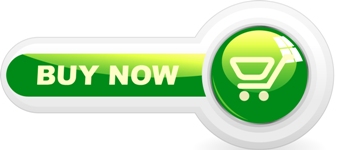 Sony Xperia SP although not a new launch, still proves to be a solid option for the consumers in this price segment. You get an impeccable and familiar Xperia smartphone design language along with good specifications. It comes with a 4.6″ 720p display with 319 ppi along with Gorilla Glass protection, 1.7 GHz Dual core Snapdragon S4 Pro Krait processor, 1 GB RAM, 8 GB Internal memory with Micro SD Card slot, 8 MP primary camera with LED flash and AF, 0.3 MP front camera and a 2370 mAh battery unit. Sony has a consistent and reliable after sales support network, an issue that plagues many users before and after buying a smartphone.
Nokia Lumia 625 – Rs 13990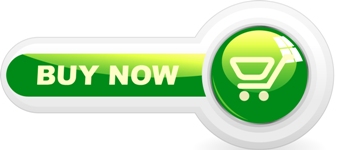 Not everyone wants a feature laden android phone. As the popularity of Windows phone is on rise, many people just expect a modular and functional UI from their phone which is fluid and very responsive. Nokia Lumia series has always provided the buttery smooth user experience along with great value for money. Lumia 625 is a mid range windows phone from Nokia which comes with Windows Phone 8 and is upgradeable to Windows 8.1 OS. It comes with a Dual Core 1.2 GHz Snapdragon S4 Pro Krait processor, a 4.7″ display with 480×800 resolution, 512 MB RAM, 8 GB Internal memory with Micro SD expansion, 5 MP Primary camera, VGA front camera and a 2000 mAh battery. Usual host of useful Nokia services such as HERE maps, Nokia Mix Radio and Nokia creative lens come on board which greatly add to functionality of the device. Nokia is a reliable name among Indian consumers when considering after sales support.
Conclusion
As we venture close to the 15,000 rupees price mark, smartphone market is laden with many options which offer specifications never seen before in this price segment. Xiaomi Mi 3 proves to be the brightest of all the options due to its impeccable design, flagship level performance and a very attractive price tag. After sales support is a debatable issue but Xiaomi has entered the Indian market with 36 Service centers which should be enough considering the age of the company in our country. Moto G follows shortly afterwards in our listing because of its feature set and clean Android experience with no software obtrusion and a robust build quality. Micromax Canvas Turbo, Nokia Lumia 625, Xperia SP and HTC Desire 516 are good options when buying a smartphone. It is worth noting that every consumer expects something different out of a smartphone and every smartphone appeals to a certain kind of audience. The shopping guide series provided by Intellect Digest suggests the options to look so that you're not confused with countless options available out there in the market. Happy shopping!
What do you think of the devices and Which device would you choose as your primary phone in this price segment? Let us know and post it in the comments section.
More related stories below: