The much anticipated and most awaited and also the best value for money smartphone from Motorola Moto G will be announced in India on February,5 as posted by Motorola on their Twitter handle. But unfortunately, Motorola has not mentioned anything about the details of smartphones. The price is still unknown for Indian market. As it is already available in the international market at $179 for 8GB and $199 for 16GB versions. Interestingly Motorola also announced that it would launch dual SIM version of Moto G in specific markets. So may be Motorola will cover India too in its list or not, still it is not confirmed yet.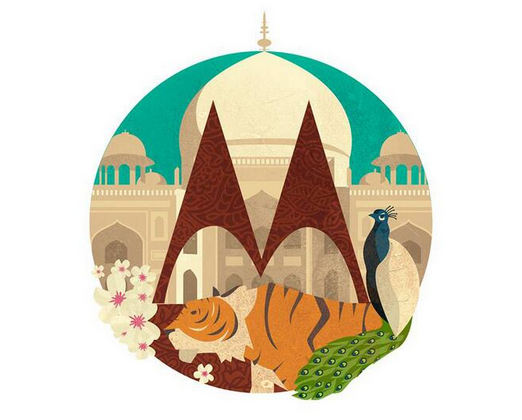 "Moto G launch details for India will be announced on February 5. Stay tuned!" as posted by Motorola Mobility on their Twitter page.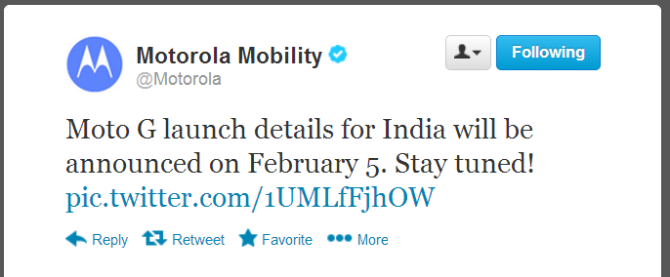 The Moto G was launched in Sao Paulo,Brazil back in November. And recently Motorola made this available in Brazil, Mexico, Chile, Argentina, Peru, UK, Germany, France, and Canada.
The best feature of this device is it comes with Android 4.3 jelly bean out of the box with confirmed assurance of getting Android 4.4 KitKat too. But the biggest drawback of this smartphone is memory as it don't have any slot for memory card. So this will surely disappoint most users. Otherwise as the specifications wise, this is truly best smartphone available in this price tag internationally.
Specifications of Moto G
4.5" 1280 X 720 HD display with 329 ppi
Android 4.3 Jelly Bean
1.2GHz Qualcomm 400 processor
Adreno 305 GPU
1GB RAM
8/16 GB internal storage
5 MP rear camera
1.3 MP front Camera
2070 mAh battery
65 GB Google Drive storage
More related stories below: