Billion is an Indian brand started by Flipkart with a mission to make "#MadeForIndia" products. The products made by Billion are made in India and are made for India (a billion people), hence the name Billion. These products are sold exclusively on Flipkart and there is a variety of products sold under brand Billion. When we are writing this post, Billion already sells products including backpacks, Mixer Grinders, Cookware, Dry Iron and T-Shirts to name a few. Sometime back we did a review of Billion Capture+ Smartphone. Today, we bring you a review of another useful product from Billion- the Billion HiEnergy 15,000 mAh Powerbank. So let us get started with the Billion Powe Bank Review.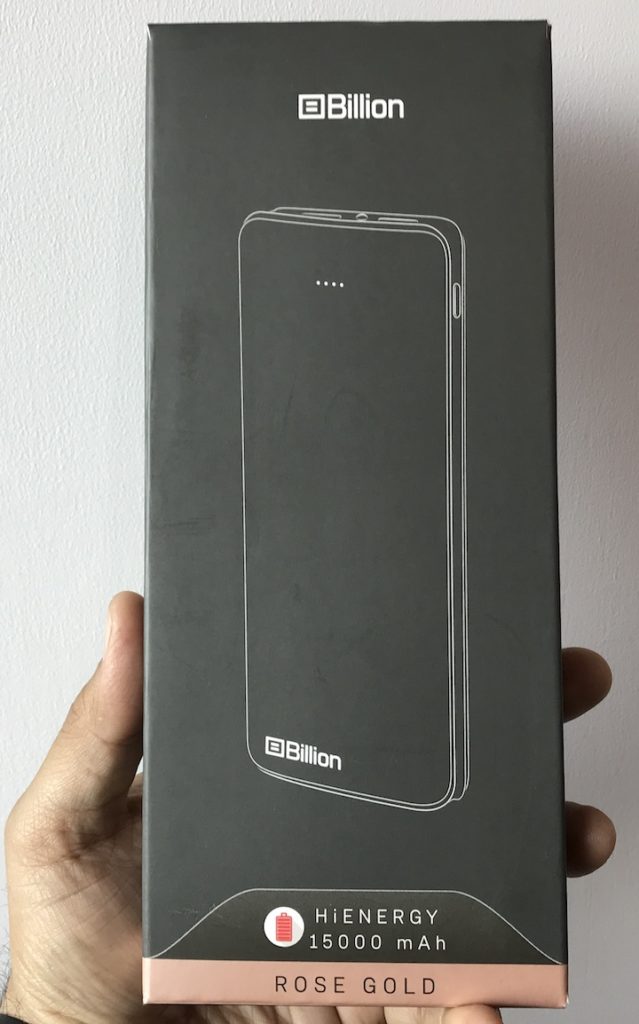 Power banks are a must-have accessory for smartphone users these days especially when you have to work or travel a lot outdoors where there is no scope for charging your phone using a wall charger. Powerbanks also help reduce the battery anxiety among smartphone users to a great extent. Billion HiEnergy power banks have been designed keeping the practical needs of Indian users in mind. In this post, we share our review of the Billion HiEnergy 15,000 mAh and what we like about it.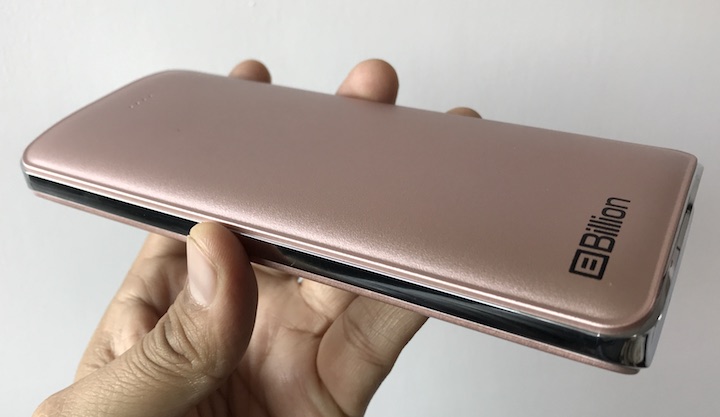 To start with, the Billion HiEnergy 15,000 mAh power bank has a standard output of up to 2.1 Ampere current while most conventional power banks support up to 1 Ampere current. This means that the devices which support faster charging will be charged up to 2 times faster. So if your smartphone takes 1 hour to charge with a conventional power bank, with the Billion HiEnergy it will charge in about 30 minutes. A large 15,000 mAh capacity ensures that even if you are out for a long vacation of work travel, you have enough charge for a few days depending on how many devices you need to charge. Typically, a smartphone with 2,500 mAh battery can be charged more than 4 times with a fully charged Billion HiEnergy 15,000 mAh. And not only does it charge your smartphones, any gadget which charges over a USB, like a smartwatch, digital camera, iPad, Tablets, action cameras, iPods, Bluetooth headphones and a number of electronic devices can be charged using this power bank. There is not one, but 2 USB output ports on this power bank with which you can simultaneously charge two devices.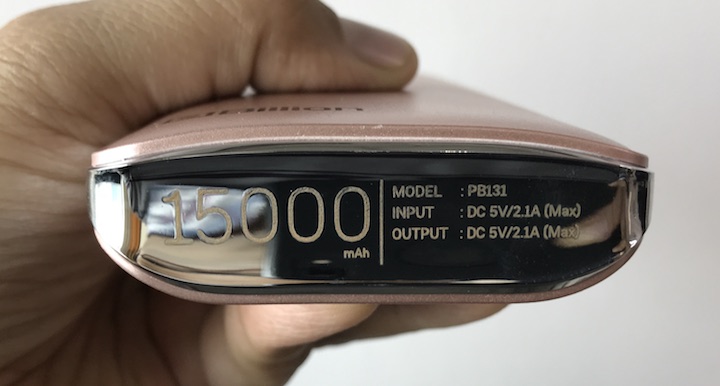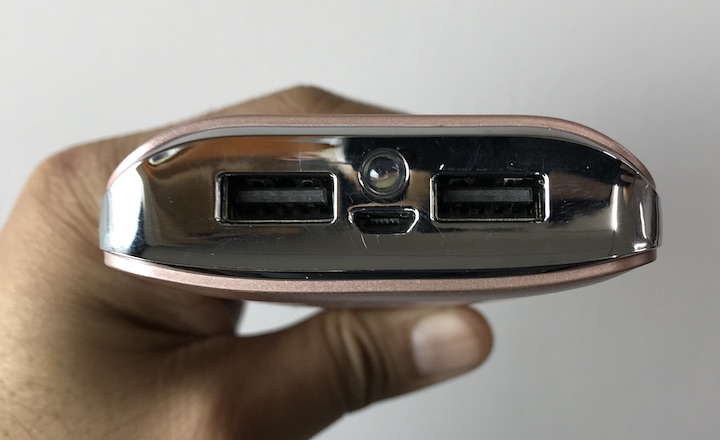 To keep the customer needs in mind, the power bank has been designed to be compact and lightweight so that it is easy to carry. It uses high-quality A+ grade BIS approved Lithium-Ion batteries for superior performance and durability. These batteries provide more than 500 charge and discharge cycles which means it will keep working for years.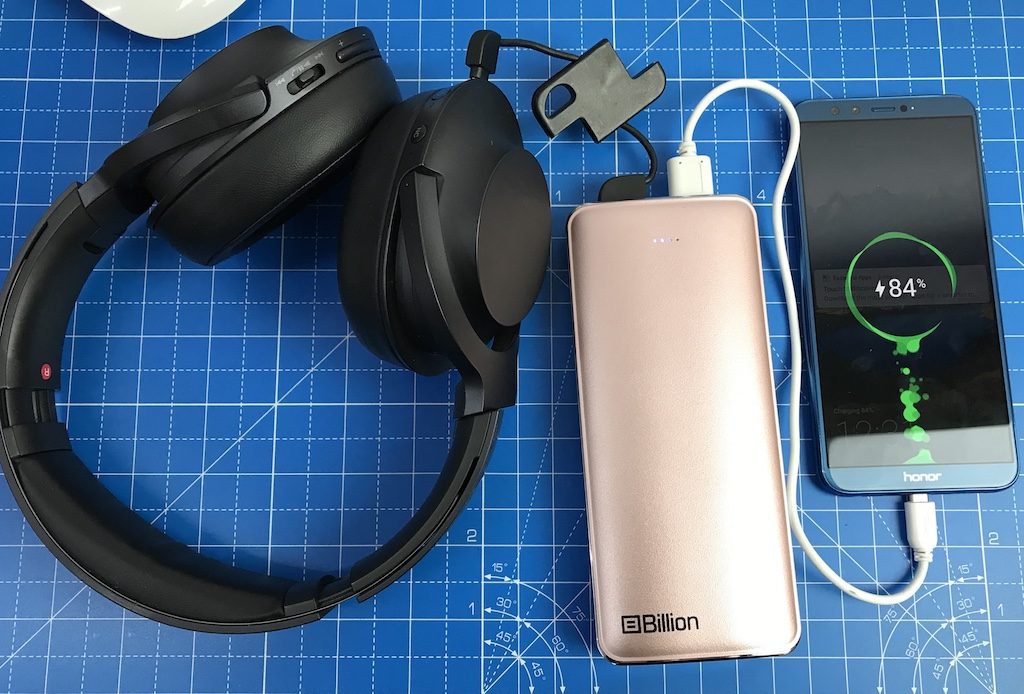 '
image- Billion Power Bank Review
The BillionHiEnergy 15,000 mAh powerbank also features 7-way protection and safety feature to ensure that there is no damage to the devices or the powerbank itself in any way. These safety features include protection against under-voltage, over-voltage, short circuit, over current, over charging, deep discharge and overheating. It uses a microprocessor-controlled mechanism to automatically adjust the charging voltage. There are 4 LED indicator lights to display the charging status of the powerbank. Apart from that, the powerbank also has a built-in LED Flashlight which comes in handy while travel or power failure scenarios.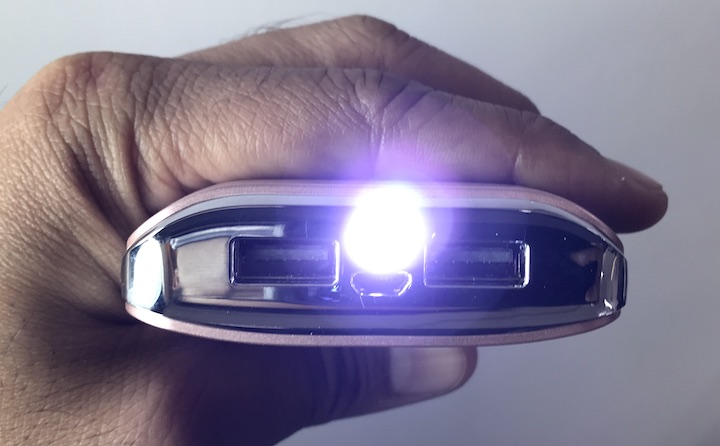 So summing up my experience with this powerbank, I am impressed that it is very light in weight and very compact, hence it is very easy to carry. It can charge multiple devices at once which makes is a perfect choice. At a price of just Rs. 999, this powerbank, which is loaded with so many features, is a great deal. Go ahead and get one for yourself from Flipkart here.
More related stories below: