BlackBerry India reduced price of its most cheapest BB 10 smartphone making it more affordable for users. Blackberry slashed price of its Q5 smartphone in India.  Before it, this qwerty smartphone was available at INR 24,990 but now according to sources it is now available in India at price INR 19,990. We can see that BlackBerry wants to compete with popular vendors like Apple, Samsung and Sony. So that BlackBerry is reducing prices of its smartphone in India.  This price cut will surely help BlackBerry to reach out to more potential customers in India.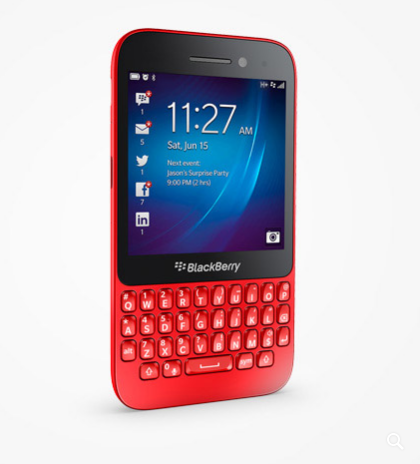 eBay India is selling this smartphone at price around 20k while other popular e-commerce websites like Flipkart and Snapdeal is selling this smartphone at price around 23K. The prices may be different according to your location in the local market too. As we can see variations in e-commerce websites too.
Before this , BlackBerry also reduced the price of its top end smartphones likes BlackBerry Z10 and Q10 too. The sales of BlackBerry smartphones are too poor that the company is not telling anything about the selling number of smartphones. Maybe this price cut will help BlackBerry to grow up in emerging markets like India.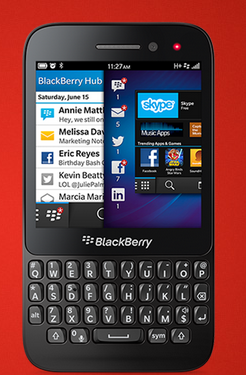 Talking about the specifications of this device, BlackBerry is struggling in providing apps for its smartphones as compared to Apple's App Store and Google's Play Store. Although popular apps already available for its smartphone though it's not able to compete with other brands. To make more revenue or make BB10 popular, Company already giving  its most popular messaging app BlackBerry Messenger to other platforms too. But nothing is going well for BlackBerry at present days.
The Qwerty keyboard of this device will surely delight a Qwerty lover. 3.1 inch display comes with touch capability along with 321 ppi. There is 8GB internal storage on this device along with expendable memory card option up to 32GB. There is 5-megapixel rear camera with flash along with 2-megapixel fixed focus camera. Talking about operating system it runs on BlackBerry 10 operating system. With Qualcomm Snapdragon S4 processor and 2GB RAM on board , this device will surely a good performer.
BlackBerry Q5 Specifications
3.1 inch touch display with 321 ppi
Qwerty Keyboard
8GB internal memory
5MP rear camera
2MP front camera
BlackBerry 10 operating system
Qualcomm Snapdragon S4 processor
2GB RAM
8GB internal memory
Memory card support up to 32GB
2180mAH non-removable battery
For More Stay tuned with   Intellect Digest India   and like us on   Facebook   or follow us on   Twitter  .
More related stories below: