Bose introduced a new range of mobile devices to fit in the stream flow of innovating products. On 5th June 2013, Bose launched the SoundLink Mini, QuietComfort 20 and AE2W Bluetooth Headphones in India. All these three products are lined up for availability this year in consecutive months following up.
QuietComfort 20
These QuietComfort 20 are the first in-ear noise cancellation headphones from Bose. The QC20 provide superior Bose quality sound with impressive noise cancellation in a ultra-portable design.
"The Bose QC20s are a revolutionary headphone," said Ratish Pandey, Director, Bose India. "Just like your phone, you'll want to take them everywhere, every day."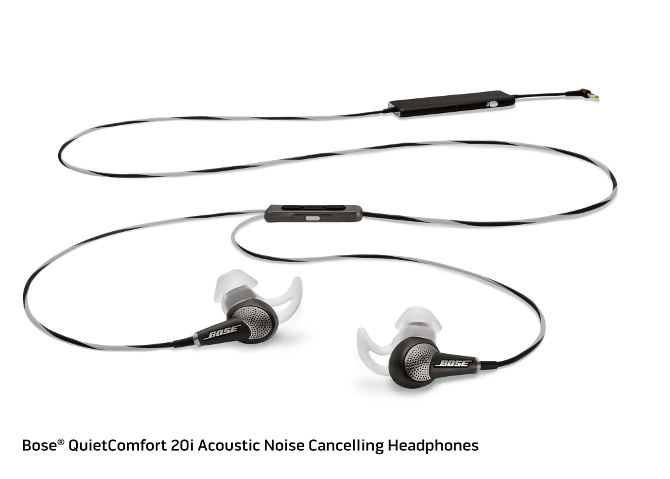 Video Review:
Key features:
42 grams
StayHear™+ ear tips available in different sizes to please everyone
supports both active and passive noise cancellation
Inline controls
Rechargable battery which powers up to 16 hours of active usage
Separate model QC20i specially for iOS devices
Price : 22,388
Available in markets by September
"We believe Aware Mode changes behavior," said Pandey. "With it, you no longer have to remove your headphones to connect with the world. It's just another reason why the QC20 headphones can be used in more places, in more ways, and more often than any other headphone available."
SoundLink Mini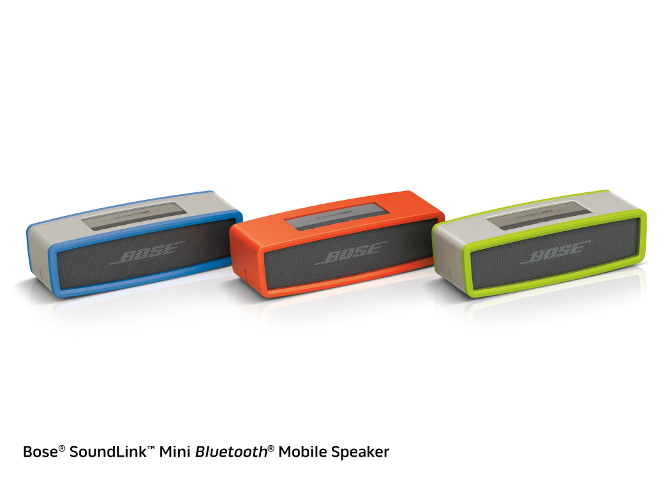 "Handheld speakers aren't new, but none are like the SoundLink Mini," said Ratish Pandey, Director, Bose India. "Developing a smaller speaker wasn't the goal and it wasn't enough. The SoundLink Mini had to be small, and it had to offer better sound than any speaker of its size. And we believe it does."
Video Review:
Key features:
680 grams, 30% the size and 50% the weigh of the earlier SoundLink Mobile
custom designed, high efficiency Bose transducers
uses Bluetooth A2DP supportable with every Bluetooth compatible device
remembers up to 6 bluetooth profiles
Charging via cradle or micro USB
Fancy colorful soft covers and a travel bag as optional accessories
Price: 16,200
Availability by first week of August
AE2W Bluetooth Headphones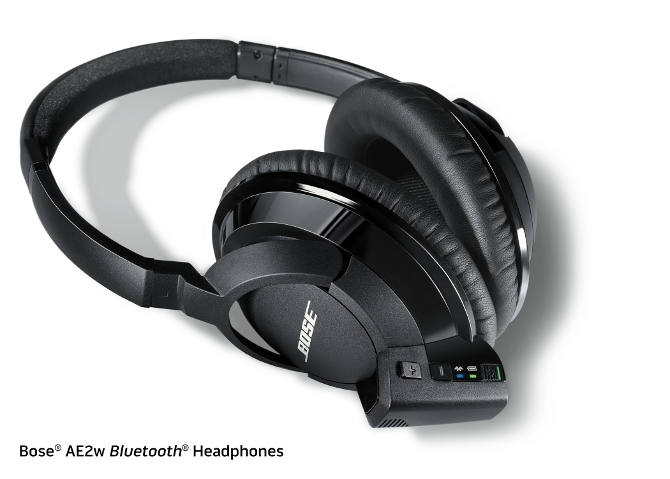 Following the similar pattern as AE2 wired headphones, Bose launched their first stereo Bluetooth headphones with its immersive Bose® sound and wireless convenience in an around-ear headphone that stays comfortable for hours.
Video Review:
Key features:
Similiar design to AE2
Special controls for iOS devices
Bose TriPort® technology
Wireless signal works up to 30 feet from the device
Rechargable battery with 7 hours listensing and 200 hours on standby
Price: 19,013
Availability by 10 June 2013
More related stories below: