Buyer's preferences of features while buying a smartphone have changed considerably in the past few years. Their focus has shifted from design and looks of the phone to its real life performance. Every buyer wants to own a powerful smartphone that can withstand everything that is thrown to it. They look for smartphones that offer great speed, efficiency and battery life.
Now that the preferences of buyers have changed, are the smartphone manufacturers taking the right steps to deliver what buyers expect from them? Are they embedding the right technology in their smartphones to cater to the needs of the buyers? There is one company which is making every possible effort to deliver best in class performance to its users. Yes, we are talking about Huawei's Honor brand which has launched its latest smartphone- Honor 5C in India that promises top of the line performance.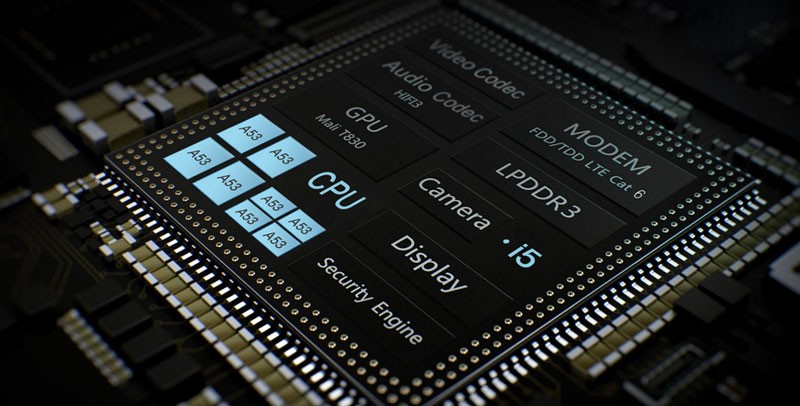 Among the factors (CPU, Chipset, GPU, RAM) that decide the performance of a phone, chipset is considered as the most important one. The chipset resides at the heart of a phone and has a major role in deciding the overall performance.
But has Honor embedded the right chipset in its latest device to deliver seamless performance to the users? The answer is 'Yes'. Honor has equipped its latest smartphone- Honor 5C with the most advanced chipset which can do multiple tasks seamlessly. The highlight of the phone is that it is powered by Kirin 650 chipset that offers lightning fast performance.
What makes it different from other chipsets like Qualcomm Snapdragon and MediaTek, is that the Kirin 650 chipset is based on FinFET Plus 16 nm chip which is way better than 28 nm chipsets available with other smartphones. Paired with the powerful Mali-T830 GPU, it  ensures seamless gaming experience as well. It promises 100 percent increase in GPU performance compared with previous-generation Kirin 620 chipset.
If you think that it is only the performance where the Kirin 650 chipset excels, then hold your breath, as there is a lot more that it does. Besides faster performance, it offers optimized battery life which is again a concern among the buyers. Buyers look for smartphones that offer long hours of battery life and Kirin 650 ensures the same.
Besides, the Kirin 650 chipset comes with silicon-chip level protection. There is a dedicated security module within the silicon chip that ensures user security, handling key information like fingerprints, voice and keypad. For additional security, Honor has equipped the 5C with a fingerprint sensor with Replay Protected Memory Black (RPMB) technology that encrypts and stores fingerprint data in a separate secure storage area and ensures that fingerprint data cannot be accessed even if the phone is rooted.
With Kirin 650 chipset, eMMC 5.1 based flash memory and all-new EMUI 4.1 OS onboard, users also get smooth user experience. The Honor 5C also features flagship grade dual antennas system that automatically switches to the antenna with the best signal to prevent call drops.
While most other brands continue to use previous generation 28 nm chipsets, Honor is employing the 16 nm Kirin 650 chipset, making it two generations ahead of the competition in terms of its tremendously improved performance and reduced power consumption. If you compare the performance of competing smartphones, you will know exactly what marvel has Honor done by offering 16 nm Kirin 650 chipset with the Honor 5C. 'A smartphone with more efficient chipset is better than a phone with faster low efficiency chip', this statement holds true for the 16 nm Kirin 650 chipset  based Honor 5C that leaves no stone unturned when it comes to performance. Armed with the 16 nm Kirin 650 chipset, the Honor 5C is certainly a head turner that won't disappoint you when it comes to real life performance.
More related stories below: