Google Chrome is one of the best browsers. It comes with many useful extensions that can make your daily tasks easier. Read more to find How To Set Google Chrome As Default Browser On Windows 11 PC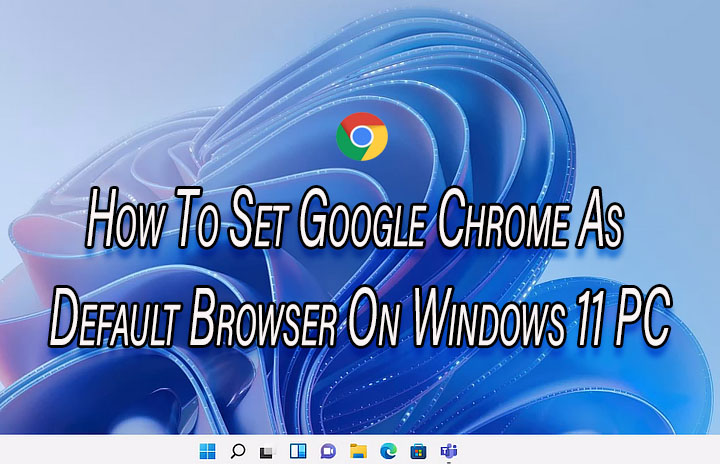 The Windows 11 comes with Microsoft Edge as the default browser. While it is a good browser, the Google Chrome offers more features in a familiar form.
Google Chrome is quite fast and easily syncs across platforms. It carries your History, bookmarks, addresses, and passwords between devices.
Also read: How To Use Your Phone Like USB Drive By Default
Additionally, the Google web browser offers thousands of extensions on the Chrome Web Store. This includes specific uses for quick shortcuts. It also allows you to open different files/ links automatically.
Also, Google Chrome adopts and offers new updates on a regular basis. You also get regular updates for security. Google Chrome can be easily installed from the Google Chrome website.
However, the Windows 11 OS requires you to specify what program to use for each individual file type. For example, changing the default program to Chrome for an .HTM file will not change it for an .HTML file type.
Also read: How To Use Windows 11 Laptop As WiFi Hotspot
How To Set Google Chrome As Default Browser On Windows 11 PC
Go to Settings in Windows 11 by clicking Start and then the gear icon on the right-hand side.
Now, on the left side, find and click Apps.
Then, click on Default apps.
Next, scroll down to find Google Chrome and click it.
Now, you can change Google Chrome to the default for each of the file types set to Microsoft Edge.
That's it!
Also read: How To Make WhatsApp Video Calls From Your Laptop Or PC
We hope the above-mentioned article was helpful. Let us know in the comments section below,
More related stories below: