Over the last decade, smartphones have become a constant companion of most human beings. However, some tasks still remain frustrating to perform. Read more to find How To Edit Long Messages On Android Smartphone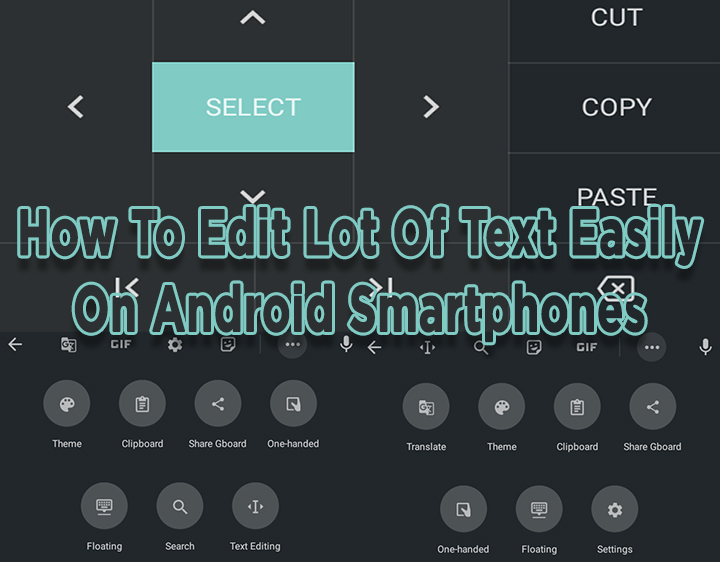 The range of smartphones come packed with all kinds of features and capabilities. One might make the case that they have reduced the need for laptops or PCs.
However, there are many tasks which can be quite tricky to perform on a smartphone. One such task is editing a long paragraph or a page of text.
While typing out a long message or a lengthy rebuttal on a comment section is easy, going back and editing errors can be quite cumbersome.
Now, the Gboard offers a new option to easily allow you to easily edit out a long text. A new text editor feature lets you move around text with ease.
Also read: How To Apply Custom Icons On Android Smartphones
How To Edit Lot Of Text Easily On Android Smartphones
Install Gboard on your smartphone
While tapping on Gboard, tap the circular menu icon in the top-left corner of the keyboard
Tap the three-dot menu button and drag the "Text Editing" icon to the top row
Tap the back arrow in the top row
That's it!
Now while editing a long message, choose the white circle with the right arrow and select the "Text Editing" icon
Next, the keyboard will show a series of buttons, including a d-pad, select all, advance to the beginning, and advance to the end.
You can use these buttons to navigate any area of your paragraph
Once you choose a word/ words, it will change select all to cut
Once you are done with editing. use the back arrow in the top row to return to the default view
Also read: How To Stop Annoying Notifications On Android Smartphone
We hope the above-mentioned tip was helpful. Are you excited to try it out? Share your views with us in the comments section below.
More related stories below: