Facebook is now rolling out its data transfer tool worldwide. It allows you to easily transfer data from one service to another. Read more to find How To Export Facebook Photos and Videos to Google Photos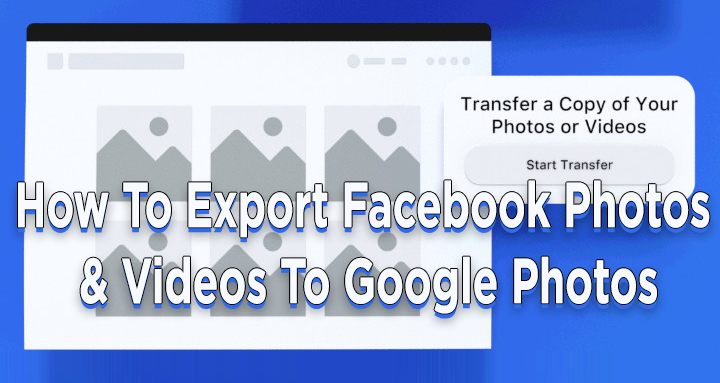 Last year, Facebook introduced a data transfer tool in selected regions. Now, the social media giant has confirmed that the new feature is available worldwide.
The Facebook Data Transfer tool aims to streamline the process of transferring data from one service to another. It allows you to transfer your Facebook photos/ videos directly to other services like Google Photos.
Also read: How To Use Dark Mode On Google App For Android and iOS
How To Export Facebook Photos and Videos to Google Photos
Open Facebook on your computer or the app.
Click on 'Settings' and go to 'Your Facebook information'.
Now, click on 'Transfer a copy of your photos or videos'.
When prompted, enter Facebook password
Then, click on 'Choose destination' and click on 'Google Photos'.
Select 'Photos' or 'Videos' and click on 'Next'.
Now, sign in to your Google account.
Facebook will ask permission to 'Add to your Google Photos library'.
Click on 'Allow' to proceed.
Now, click on the 'Confirm transfer'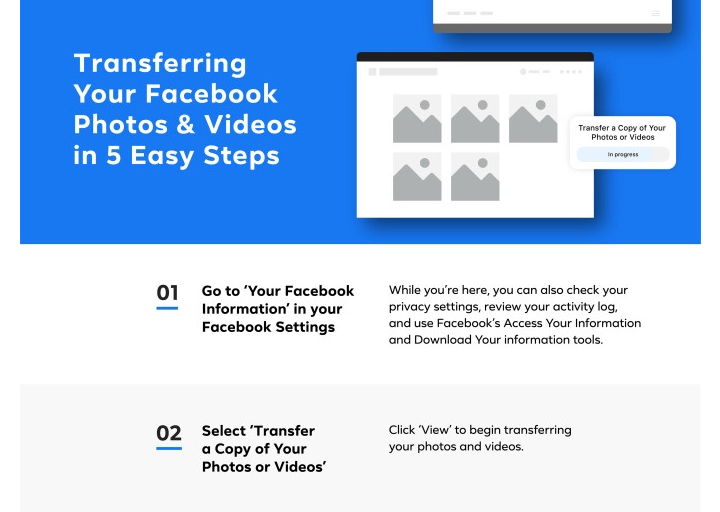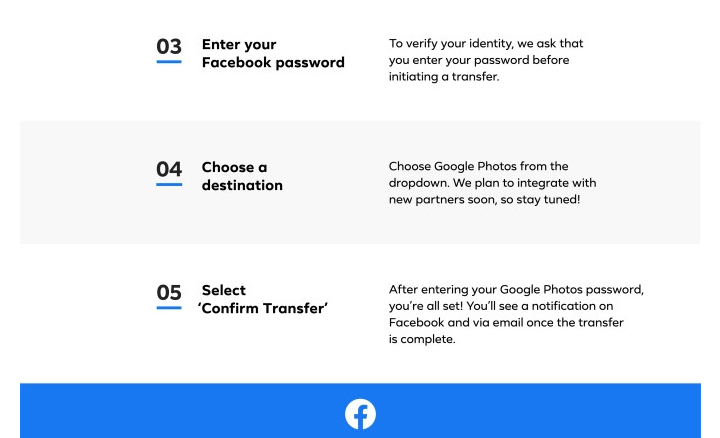 Note: The transfer will take some time depending on the photos that you have. The transfer is shown in the 'Activity' section as 'Pending' until it begins and then it will say 'in progress' while the photos are being transferred.
Once the Facebook photos are transferred to Google Photos, you will receive an email from Facebook. Now, you can access it from the Photos app or the website.

The transferred photos/ videos from Facebook to Google Photos show up as 'Copy of album name'. You can transfer either photos or videos at once.
Also read: How To Transfer Content From Google Play Music To YouTube Music
Conclusion
Facebook has been working on data transferring tools for quite a while. It claims that the new feature tool will have built-in security and privacy features.
The social media giant hopes that other tech companies will also participate in making data transfer data between services seamless.
Also read: How To Make Google Meet Video Calls From Gmail Itself
We hope the above-mentioned article was helpful. Share your views with us in the comments section below.
More related stories below: