With the pandemic dragging on, itis important to stay engaged in social activities with your friends and family. Read more to find How To Watch Videos With Your Friends On Facebook Messenger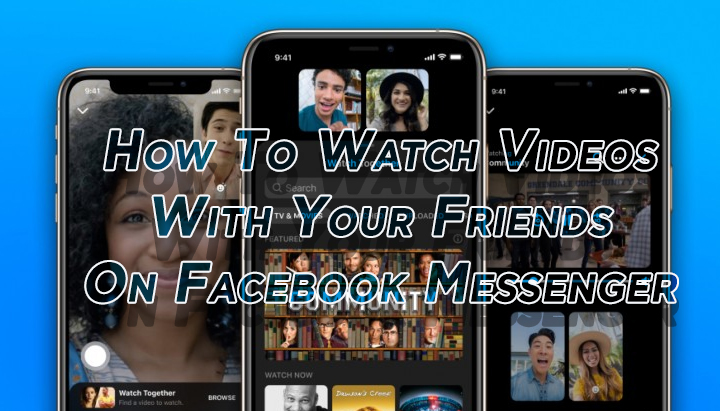 Since a lot of people are stuck in different places, watching fun stuff together can be cumbersome. Starting the video at the exact same time, pausing it for breaks easily takes the fun out.
Now, Facebook Messenger's "Watch Together" feature is here to solve this problem. You can watch any video on the Facebook "Watch" tab. This includes Facebook's own TV shows and movies.
When the video is playing, it's synced up with everyone who is watching. Pausing the video will pause it for everyone. You will see the members of the call on the screen as well as the streaming content.
However, the new feature won't allow you to use popular streaming services like Netflix. Here's how to watch some fun videos with your friends without being in the same room:
Also read: How To Pin A Google Chat Conversation On Gmail
How To Watch Videos With Your Friends On Facebook Messenger
Open the Facebook Messenger app on your device
Select the person or group chat you want to watch videos with
Next, start a voice or video call by tapping the "Phone" or "Video" icon in the top-right corner of the app
Once you're in the call, drag the bottom toolbar up to reveal more options
Select "Watch Together" to start watching a video
Now you can enjoy videos with your friends and family
You'll also see a "Suggested" video tab and a "TV & Movies" tab. Tapping the video will bring up a Search icon to go back to the video search and the option to close the video.
Also, if your phone supports Picture-in-Picture, you can leave the app, and the video will continue to play in a floating player.
Also read: How To Use Google Assistant Voice Commands On Android Apps
We hope the above-mentioned article was helpful. Let us know in the comments section below,
More related stories below: