TouchGameplay posted a video on its YouTube channel teasing the trailer of most popular movie from Marvel Captain America: The Winter Soldier: The game. This movie is the sequel of the blockbuster superhero movie Captain America: The First Avenger. The first game Captain America: Sentinel of Liberty game on this movie was made by Marvel itself back in 2011. But now Gameloft, a popular game developer, known for its superb graphics and gameplay is developing game for upcoming the movie and it will launch it in late March with the launch of movie. It will be available on iPhone, iPod touch and Android with no details about windows phone availability.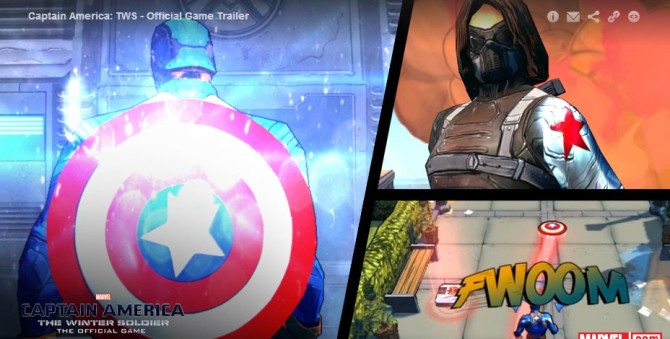 This game from Gameloft will be based on combat action and flexible tactical that will give a complete Marvel experience. The gameplay will let the player to play the role of Captain America who will lead an elite team of S.H.I.E.LD. Agents. And player will play it against famous Marvel Villains. The game will also feature a multiplayer mode too. In Multiplayer mode, players will play with clans and leagues while the single player mode will be based on original story inspired by the film
The last game of this movie released by Marvel, was not so impressive and it's a little buggy on android with lots of graphics problems. But this time, we can expect real Marvel experience from Gameloft as it is known for developing high end games like Nova.
"Marvel has been a longtime partner of ours, and we are once again happy to transform one of their blockbuster films into an immersive action game," said Karine Kaiser, VP Marketing & Licensing at Gameloft. "Players can expect a truly involved Captain America experience, with many characters from both the movie and the comics."
"We are happy to expand around the 'Captain America: The Winter Soldier' film with this game, which truly complements the global experience we are aiming to offer," said Javon Frazier, Vice President, Games Marketing at Marvel Entertainment.
You can watch the trailer of Captain America: The Winter Soldier here
For More Stay tuned with   Intellect Digest India   and like us on   Facebook   or follow us on   Twitter  .
More related stories below: