Google has officially announced an improved version of its unique wearable. The new Google Glass Enterprise Edition or Google Glass 2.0 is now available to firms who need it. Google claims that the new wearable is lighter and more comfortable. It also comes with better battery life. How significant are the new improvements? Read more to find about Google Glass Enterprise Edition (Google Glass 2.0) Price in India, Specifications, and Features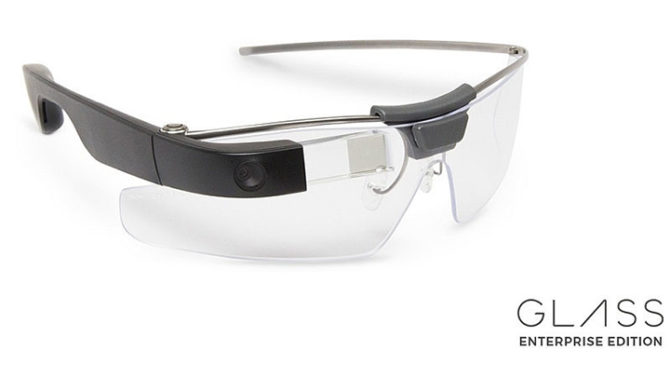 Price & Availability
The Google Glass 2.0 or Google Glass Enterprise Edition has been rumored for a while. Now, the search giant has officially launched the new wearable. The announcement was made on the website of X, Google's moonshot factory. The new Google Glass Enterprise Edition is now available to enterprises through the company's network of expert partners.
The Google Glass was initially launched in 2012. However, they were made publicly available in the US in 2014. Unfortunately, the innovative wearable was discontinued for consumers in 2015.
Google has been working on the new Google Glass Enterprise Edition for the past two years. During this time, the Google Glass 2.0 was only available via a limited program to a small number of enterprises including AGCO, DHL, GE, Samsung, Sutter Health, and Volkswagen.
The price varies based on the software customization, customer support and training period. For example, the GE airplane mechanics get engine manuals and blueprints in their line of sight, while the AGCO workers can get remote video support.
Also read: Snapchat Spectacles Launched In Europe
Specifications & Features
Longer battery life
Lighter weight
Faster processor
Improved 8-megapixel camera.
More comfortable for long term wear
More secure wireless connectivity
Works with prescription lenses
The Google Glass Enterprise Edition comes with improved hardware. The new wearable is aimed at workers in different industries like manufacturing, logistics, field services, and healthcare. The company claims that the Google Glass 2.0 allows workers to get information while their hands are busy. In terms of design, the new wearable looks just like the old Glass.
Specification improvements include a faster processor and an improved 8-megapixel camera. A light has also been added to show that the Glass is recording. The new Google Glass Enterprise Edition also work with prescription lenses.
Google claims that it has developed the new smart glasses by working closely with a network of more than 30 expert partners. These Partners include Augmedix (documentation automation platform for health systems), Aira (assistance for the blind) and Brain Power (neuroscience-assisted tools for autism and traumatic brain injury). However, the X Company (part of Google's parent company Alphabet) is not pitching the new Google Glass as an AR device. The new Google Glass Enterprise Edition is being described as assisted reality device.
Also read: 5 Best Fitness Bands Under Rs. 5,000
Conclusion
Developed by X Company, the Google Glass Enterprise Edition offers customized software and business solutions for people in different fields. It will be interesting to see how many such features make it to the public version of Google Glass 2.0. As of now, there is no news about public launch or price. Would you like to see the Google Glass 2.0 on streets? Let us know in the comments section below.
More related stories below: