Google has announced the launch of a new handwriting keyboard for Android dubbed the Google Handwriting Input. The input tool is now available to download from Google Play store. After installing it on your smartphone or tablet, set the keyboard as default and you are ready to go. The Handwriting tool supports 82 languages in 20 distinct scripts and allows users to input text using a stylus or their finger. Furthermore, the keyboard is compatible with both printed as well as cursive writing inputs.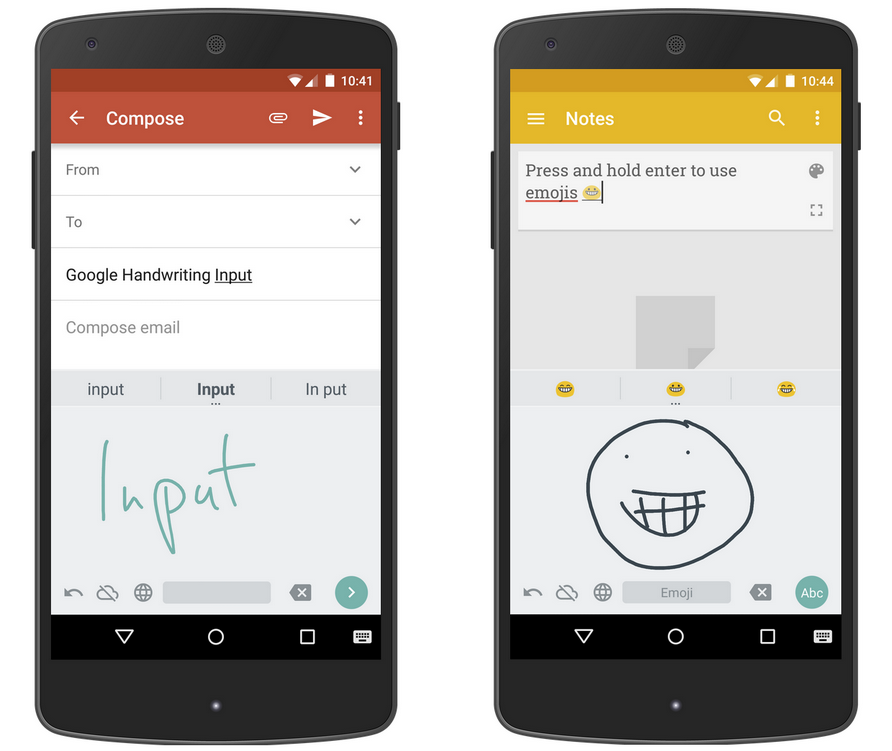 "Entering text on mobile devices is still considered inconvenient by many; touchscreen keyboards, although much improved over the years, require a lot of attention to hit the right buttons. Voice input is an option, but there are situations where it is not feasible, such as in a noisy environment or during a meeting. Using handwriting as an input method can allow for natural and intuitive input method for text entry which complements typing and speech input methods. However, until recently there have been many languages where enabling this functionality presented significant challenges," said Google Research team in a blog post.
In order to use the Google Handwriting Input tool, you will first need to download and install it on your smartphone or tablet. It supports devices running Android 4.0.3 Ice Cream Sandwich and later OS versions. Internet connection is not required while using the input tool however you will require internet initially while downloading the app on your device. This keyboard also supports emojis and the user can draw emojis on the screen to get them entered.
"By building on large-scale language modeling, robust multi-language OCR, and incorporating large-scale neural-networks and approximate nearest neighbor search for character classification, Google Handwriting Input supports languages that can be challenging to type on a virtual keyboard," Google Research team added.
Also Read: Hindi Advertising Service Launched On Google Display Network
More related stories below: