According to Engadget, Google is rolling out a small update for its Android search app Google Now. This update is listed as simple bug fix, and it introduces some new features. Google is rolling out its today, and it will be available to most of the users today as we hope or maybe it will take a while to reach everyone. This new update for Google Now is only available for Android 4.1+ devices. Some of the features are "Ok Google" hot word for United Kingdom and Canada users. It also brings improved and customizable time to-leave system. With reminder support for French, Italian, German, Spanish, Japanese, Korean, Portuguese (Brazillian) and Russian. And for TV lineup and Video on demand you need to configure a provider of your smartphone.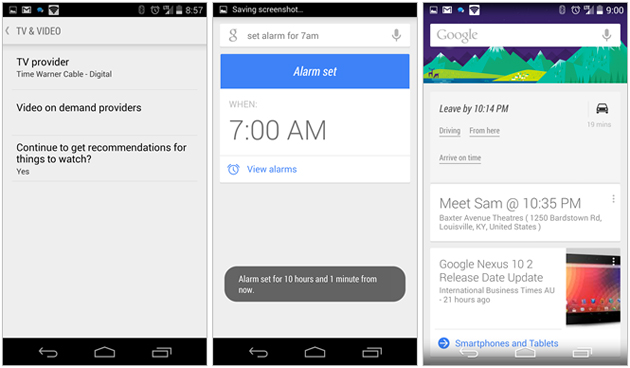 The features included in this update are like , user can select a specific TV and video on demand providers for receiving Google Now cards about it. The update also brings simpler alarm controls with some helpful tools for getting an appointment on time.
For More Stay tuned with   Intellect Digest India   and like us on   Facebook   or follow us on   Twitter  .
More related stories below: