Google launched its Nexus 5X smartphone made by LG, last month in October 2015 in India. Packed with latest operating system, impressive design, fingerprint sensor and more, this phone is designed for those who value perfection.
But is the Nexus 5X worthy enough to spend money? Is it a value for money device? If you are confused about whether you should buy this phone or not, then we are here to help you. Read on to find out Google Nexus 5X review with reasons to buy and not to buy (with video) to make an informed decision.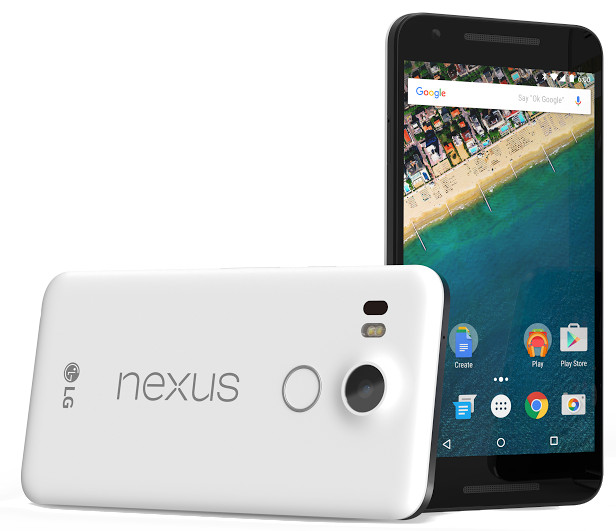 Google Nexus 5X Review: Reasons To Buy
Here are 10 reasons why you should buy Google Nexus 5X phone:
1. Design
The Nexus 5X is a sturdy phone made of polycarbonate. It is not made of glass or metal, yet it feels premium in hand and doesn't look cheap.
2. Display
The Nexus 5x features a 5.2-inch full HD display which is sharp and bright. The viewing angles are good and display is good enough to be viewed even in bright sunlight.
3. Corning Gorilla Glass 3
The display of the phone is protected against scratches by Corning Gorilla Glass 3.
4. Light Weight
It is a light weight phone with mere 136 grams of weight. The 5.2-inch display makes it compact and it is suitable for single handed operations.
5. Camera Combination
It comes with excellent camera combination. It sports a 12.3 mega pixel rear camera with dual-LED flash and laser auto-focus. There is also a 5 mega pixel front facing camera. The handset also supports 4K video recording and slow motion video at 120fps. Images captured by both rear and front cameras are impressive with good detailing.
6. Latest OS- Android Marshmallow
It runs latest version of Android that is Android 6.0 Marshmallow. It comes with a lot of features like animations, memory manager, tweaks in handling permissions and more. Since it is Google's phone, it is evident that it will receive Android updates much sooner than other phones.
7. Performance
It is powered by a 64-bit hexa-core Snapdragon 808 coupled with Adreno 418 GPU and 2GB of RAM. The configuration of the phone is powerful enough to handle multitasking and gaming seamlessly.
8. Fingerprint Scanner
It features a very fast and accurate fingerprint sensor on the rear.
9. USB Type C port
It comes with reversible Type C cable and supports fast charging.
10. Audio Quality/Clarity
Both audio quality and clarity of the phone are impressive.
Video: Google Nexus 5X Review- Reasons To Buy
Google Nexus 5X Review: Reasons To Not Buy
Here are 7 reasons why you should not buy Google Nexus 5X phone:
1. RAM 2GB
First reason is that it comes with just 2GB of RAM. 2GB of RAM is one of the major setbacks considering that other smartphones like OnePlus two and Moto X Style offer 3GB of RAM and are priced less than this phone.
2. No Expandable Memory
It does not support expandable storage via microSD card.  Which means if you have a Nexus 5X phone especially the 16GB variant, then either you will have to limit the storage on your phone or you will have to take back up of your phone every now and then.
3. No IOS
Despite its great camera combination, it misses out on OIS (optical image stabilization). This is again something which is usually seen in other smartphones in this price range. Videos taken by this phone come out to be shaky.
4. Battery
It is fuelled by a 2700mAh battery which is non removable. The battery charges quickly but if you are a heavy user, then the battery of the phone might not be able to give you one full day of usage on single charge. It also does not support wireless charging.
5. Overpriced
The 16GB variant is priced at Rs. 31,990 and 32GB variant is priced at Rs. 35,990 which is way too expensive considering the specifications that it offers.
6. Single SIM
Another reason is that it comes with just single SIM support. If you use two SIM cards, then you will  have to buy another phone to accommodate second SIM card.
7. Fingerprint Sensor Placement
The location of the fingerprint sensor on the rear of the phone can be a disappointment for some users since it cannot be seen visually while unlocking the phone. Also, you can not unlock the phone using fingerprint scanner if it is lying down on a flat surface.
Video: Google Nexus 5X Review- Reasons To Not Buy
Verdict
The Nexus 5X certainly has some downsides. But despite some flaws, pros of Google Nexus 5X outweigh its cons. It is indeed worthy enough to put your bet on if you are looking for a complete package.
Have you bought a Nexus 5X smartphone for yourself yet? Do you like the phone? Share your views with us in the comments section below!
Also Read: Google Nexus 6P Launched In India, Price Starts At Rs. 39,999
More related stories below: