Google Pay now offers Woohoo digital gift store. It allows you to quickly purchase gift cards that can be used offline and online. Read more to find How To Purchase and Send Digital Gift Cards On Google Pay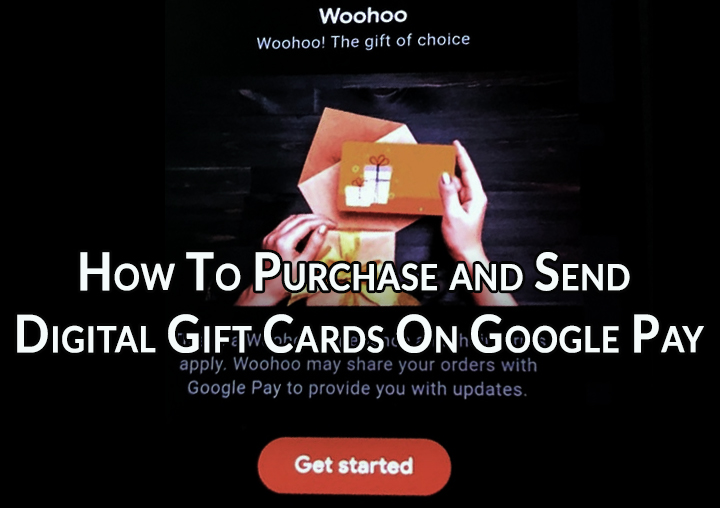 Now, Google Pay users can access Woohoo digital gift card store for purchasing and sending digital gift cards in real time. These can be used at major online portals and offline stores across 1,500 cities.
As an introductory offer, Woohoo is offering up to Rs 500 cashback for customers purchasing new gift cards through Google Pay.
Also read: How To Use 'Look to Speak' Feature From Google
How To Purchase and Send Digital Gift Cards On Google Pay
The Woohoo virtual gift card store is accessible on Google Pay Spot Platform
Just open Google Pay app and search for "Woohoo"
You can also find it under the Business tab of the payments app
Once purchased, the digital gift cards can be shared directly through the Woohoo virtual store over an email, SMS message, or both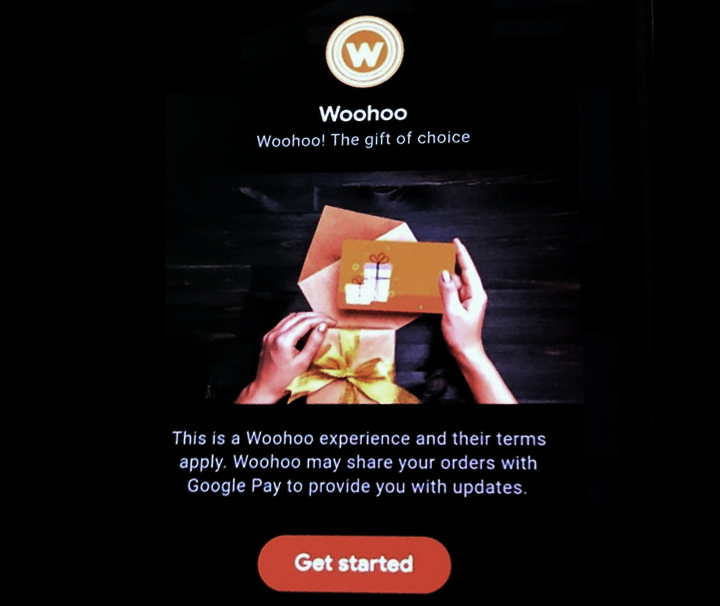 Note: You don't need to sign up on Woohoo separately as the Spot Platform allows the virtual store to sign-in users via their Google Pay account.
Also read: How To Customise Spotify Playlist Cover Pictures on Mobile App
Conclusion
Woohoo is a consumer brand of Pine Labs-owned end-to-end gifting company Qwikcilver. It has partnered with Google Pay's Spot Platform.
Google Pay introduced Spot Platform to provide merchants with online space for transactions. The addition of Qwikcilver's Woohoo will help Google Pay increase its presence in offline retail.
Qwikcilver claims that it offers digital gift cards from over 150 brands including the Amazon Pay Gift Card, Flipkart Gift Card, Uber E-Gift, and Google Play Gift Code.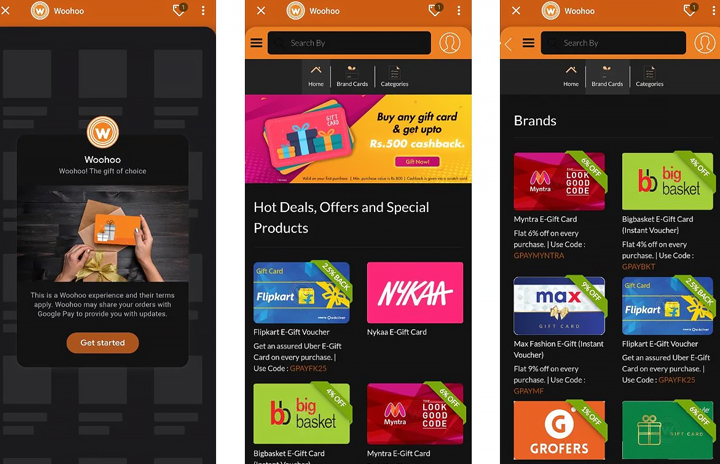 "While Qwikcilver has enabled Woohoo digital gift card store as a preferred destination for consumers, the presence on Google Pay will enhance consumer experience to use digital gifting with a click of a button," said Kumar Sudarsan, President – Gift, Prepaid and Stored Value, Pine Labs.
"The initiative is aimed at easing the entire process of purchasing and sending digital gift cards on the back of changing consumer behavior," he added.
The top three categories in the Qwikcilver gift cards portfolio are e-commerce, grocery, and fashion.
Also read: How To Make WhatsApp Video Calls From Your Laptop Or PC
We hope the above-mentioned article was helpful. Let us know in the comments section below,
More related stories below: