Along with the new Pixel 2 smartphones, Google has also introduced several new products. The search giant is now offering multiple hardware products including new Daydream View VR Headset, Pixelbook, Pixel Buds, and Clips AI-Powered Camera. Lets take a look at all these new Google devices. Read more to find about New Google Devices Price, Specifications, Features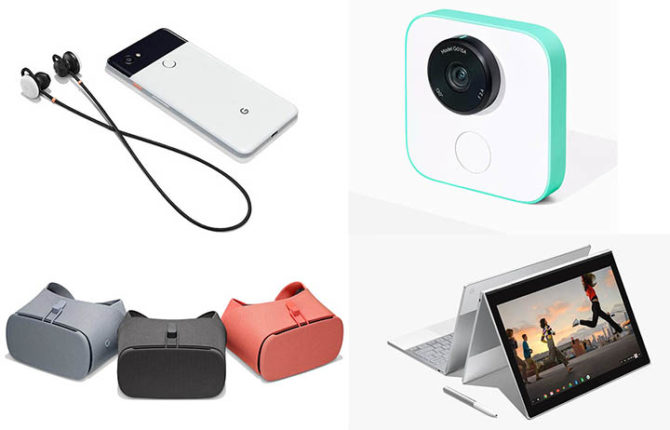 Google Pixelbook
The new Pixelbook is Google's latest high-end Chromebook laptop. It sports a 12.3-inch display with QHD resolution and pixel density of 235ppi. It is powered by Core i5/ Core i7 processors along with up to 16GB RAM and up to 512GB SSD storage.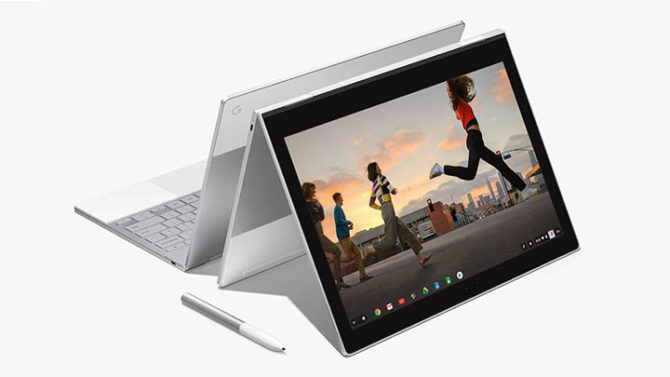 The new Pixelbook runs Chrome OS. It is the first laptop to feature Google Assistant (company's AI-powered virtual assistant). The compact laptop is only 10mm in thickness and weighs 1 kilogram. You can fold the keyboard underneath to use it as a tablet. Other features include 10-hour battery life, USB Type-C charger, and Instant Tethering feature (automatically connects with the internet connection of your Pixel smartphone). It also comes with a Smart Pen (similar to Microsoft Surface Pen).
While the new Pixelbool is priced at $999 (approx Rs 65,000), the Pixelbook Pen will cost you $99 (approx Rs 6,500). The Google Pixelbook will be available in the US from October 31. It is now available for pre-orders.
Also read: Google Pixel 2, Pixel 2 XL Launched – All You Need To Know
Google Pixel Buds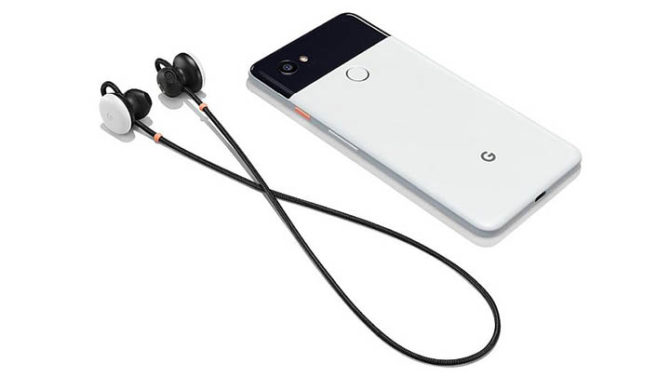 The wireless earphones are a new alternative to Apple's AirPods. However, they do feature a cord between the two earbuds. So, you are less likely to loose the new earbuds. The new Google Pixel Buds are priced at $159 (approx Rs 10,400) and will go on sale from November. As of now, there is no information about an Indian launch.
The Google Pixel Buds are powered by Google Assistant and offer a real-time multi-lingual translation feature (works in 40 languages, but only with Pixel smartphones). While the new Pixel Buds don't have any buttons, they support gestures for interface and control. For example, you can touch and hold the right earbud to call up the Assistant or swipe forward or backward to control the volume.
The new earphones support the AAC codec, for High-res Audio. A microphone is placed on the right earbud for beamforming. The Google Pixel Buds come with a case, which houses a battery. The company claims that case offers up to 24 hours of listening time. The new Google Pixel Buds come in Just Black, Clearly White and Kinda Blue color options.
Also read: Motorola Moto X4 Android One Launched in US As Google Project Fi Exclusive Phone
Google Clips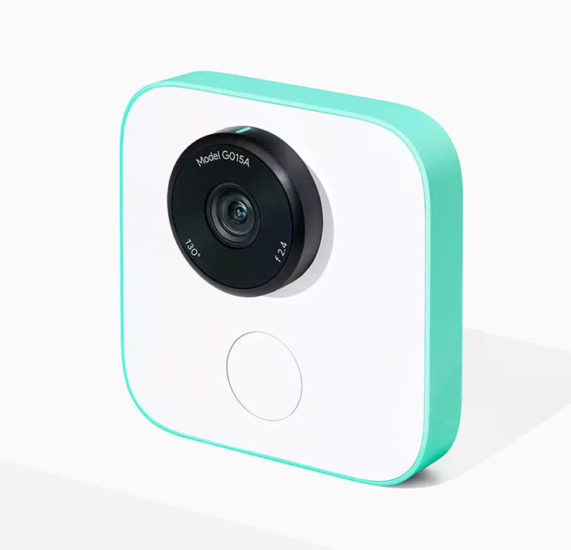 The AI-Powered camera recognizes faces to capture spontaneous moments. Google states that the new camera has been designed specifically for parents and pet owners. It is priced at $249 (approx Rs 16,200). As of now, there is no official launch date.
The Google Clips uses machine learning to capture the best moments and comes with unlimited storage on Google Photos. The new camera is designed to hold off from taking any picture until it sees the faces it recognizes. You can also use a shutter button on the camera to manually capture moments or subjects. The camera lights up when it is taking a picture.
Captured images are automatically synced with the Google Clips app. You can save or delete clips by swiping on the app. It also allows you to choose the resolution to store the image.
Also read: Google Glass Enterprise Edition (Google Glass 2.0) Officially Launched
New Google Daydream View VR Headset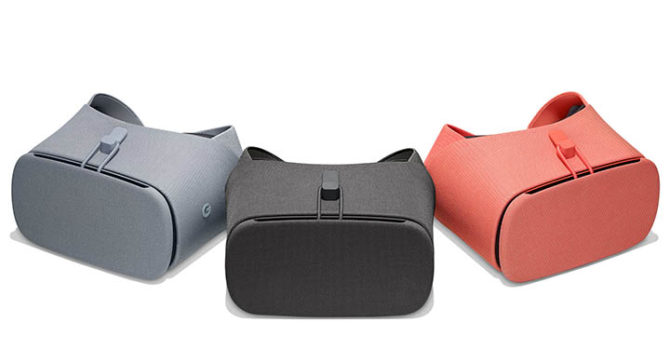 The new VR headset comes with better lenses (wider) and improved design. It is softer and lighter than the original. The new Daydream View VR 2017 is made from 'premium two-tone fabric'. It comes in three new color variants – Fog, Charcoal, and Coral.
The new Daydream View VR headset has been priced at $99 (approx Rs 6,500) and will be available later this year. It ships with a motion controller in the box. Other new features include a redesigned face pad, new top strap, and a new magnesium heat sink/ venting solution.
Also read: Asus Zenfone AR with 8GB RAM, Google TANGO Launched In India – All You Need To Know
More related stories below: