Despite several attempts by Microsoft and Google, we still can't seamlessly move between multiple devices. However, you can access a lot of essential features and applications. Apart from getting WhatsApp and SMS messages on your PC, you can also retrieve files from a smartphone, open websites, read e-books, etc. Read more to find How To Control Your Android Smartphone From Desktop PC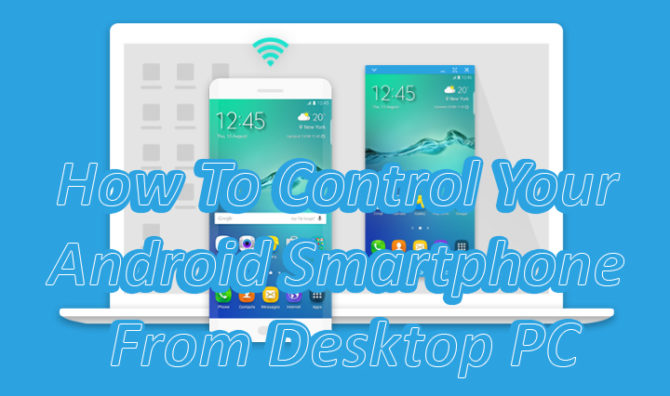 Google Chrome allows you to easily access browsing features on both smartphone and PC. You can also use 'WhatsApp for Web' and 'Android Messages for Web.' Apart from these features, you can use several third-party applications to access files and other features. Here's How To Control Your Android Smartphone From Desktop PC:
How To Control Your Android Smartphone From Desktop PC
Pushbullet
The popular app allows you to sync multiple devices to share files and send messages. Some of the unique features include the ability to control multiple devices. It also supports WhatsApp. However, you need to pay for complete access.
Join
The Chrome app allows you to continue reading a web page on your smartphone. Once you install it on your smartphone, it can be paired with your PC. Next, you can easily send the tab you need to read on the move to your Android smartphone.
Additionally, you can paste the clipboard to your device, write text in an app on your phone, send SMS messages, send files, take screenshots, etc. The light app works both ways. You can also ping articles back to your PC. However, the free app doesn't support WhatsApp.
Also read: How To Setup New Google Account On Your Android Smartphone
DeskDock
Rather than giving access to content, the DeskDock app allows you to share your mouse with your smartphone or tablet. Simply move the mouse over to one side and it will transition to your Android device. A paid version also allows you to share the keyboard, clipboard, etc.
SideSync
The Samsung app allows you to access features like viewing notifications and transferring files from a control panel. You can also mirror your Android device to the PC. Additional features include a full-screen mode media, smooth gaming experience, etc. Basically, you can use any app directly on your smartphone. However, it only works with a Samsung device.
Also read: How To Automatically Download New Netflix Episodes On Your Smartphone
Vysor
It allows you to mirror Android to PC via Google Chrome. You can even share a single Android smartphone with multiple users. Paid version includes features like full-screen mode, high-quality mirroring, and wireless support.
AirDroid
The powerful app allows you to send messages, share clipboard, and upload files. A paid version removes the ads and 30mb file transfer limit. You can also mirror your screen, keyboard, and mouse.
Also read: How To Enable Dark Mode In Google Phone App
Conclusion
All the above-mentioned apps are pretty useful and easy-to-use. You can choose either of these, depending on your workflow.
We hope this article was helpful. Do you have any better solutions? Share with us in the comments section below!
More related stories below: