Netflix hosts some of the best content from TV series to movies. While it is primarily a streaming service, you don't have to be connected to the internet to watch your favorite series/stand up comedy/films anymore. The popular platform now allows you to download its content. This allows you to consume content on the go (without any network). This is a great option if you are planning a long commute or on a long flight. However, this option is limited to selected TV shows and movies. Read more to find How To Download Netflix Shows And Movies For Offline Viewing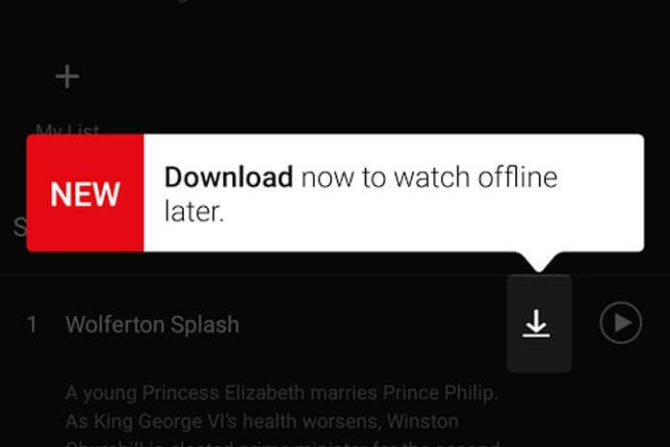 The ever-growing streaming platform now lets you download some of its best content. All you need is an active Netflix account and an internet connection. You can use your preferred device (Android or iOS). Here's How To Download Netflix Shows And Movies For Offline Viewing:
First, download the Netflix app on your compatible smartphone or tablet (iOS 8 or later/ Android 4.4.2 or later).
Make sure the app is updated to the latest version. It is free on the Google Play Store or the Apple App Store.
You can also download the Netflix shows on your laptop/ tablets with Windows 8 OS or above. However, you will have to use the latest version of the desktop app. The download option won't work inside 

your browser.

Now, just sign-in into your Netflix account.
Next, navigate to the 'Available for Download' section in the menu.
Go through the Netflix collection to find the show/movie you want to download or watch later.
Select the particular content and tap the 'Download' icon next to it. you're after.
Next, the app will show a blue progress bar along the bottom of the app.
Once the download is completed, you'll see a blue icon next to that show.movie.
To find your downloaded content, go to the menu section and tap on 'My Downloads'.
That's it. Simply press play and watch at your comfort.
Also read: How to Childproof Your Android Smartphone or Tablet
Conclusion
While the new option is quite cool and user-friendly, it is not applicable to all the content. Also, be careful about the storage space on your devices as some of these files will be quite large. It is advisable to use WiFi connection during download process. Otherwise, you might incur heavy data charges. To choose video quality, go to the menu and scroll down to App Settings > Downloads > Video Quality. What are your favorite Netflix TV shows and movies? Share with us in the comments section below.
Also read: How To Boost Volume On Your Smartphones and Tablets
More related stories below: