Google Chrome 74 is now available for Windows, Mac, Linux, Chrome OS, and Android (beta). Apart from a few bug fixes, it brings multiple new features (including a dark mode on Windows). Additionally, the Data Saver mode on the Android app has been modified as 'Lite mode'. Read more to find How To Enable Lite Mode On Google Chrome For Android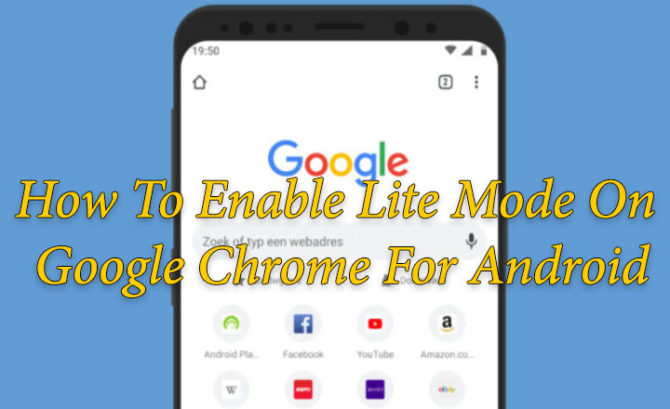 The Google Chrome 74 for Android is currently available in beta. It fixes a number of bugs and brings new improvements. For example, the new update helps to reduce motion sickness by limiting motion effects.
However, the highlight of the Chrome 74 beta on Android is the reworked version of the 'Data Saver mode' as 'Lite mode'. It helps users to save mobile data usage by compressing web pages. Additionally, the page load time is also improved.
The Chrome 74 beta for Android is available on the Google Play Store. A stable version is expected to arrive soon for both the Android and iOS devices. Here's How To Enable Lite Mode On Google Chrome For Android:
Also read: How to Turn Off Auto Sign-In On Google Chrome Web Browser
How To Enable Lite Mode On Google Chrome For Android
Go to Settings
Scroll down to find the 'Lite mode' toggle
Next, turn it on
Note: If you are already using Data Saver mode, the Lite mode will be automatically turned on your smartphone.
Also read: How To Turn Off YouTube Video Download Recommendations
Conclusion
Currently, Google Chrome has over 1 billion users worldwide. Google claims that the new Lite mode works via a white paper. It limits background data and helps you save up to 60 percent of mobile data. The search engine giant has also killed the old Chrome Data Saver desktop extension.
Additionally, the new update prevents webpages from automatically throwing pop-ups when you're opening or closing a page. It also stops malicious websites from distributing malware via shady ads on web pages.
Google launched the much-awaited 'dark mode' was initially on the Mac last month. Now, Windows users can also use the new feature. However, you can't switch to the dark mode manually. Users need to switch to dark mode via settings in Windows (similar to Mac version). Switching to dark mode in Windows automatically switched the Google Chrome 74 to dark mode.
Also read: How To Reduce App Data Usage On Android Devices
We hope the above-mentioned tip was helpful. Share your views with us in the comments section below.
More related stories below: