Bluetooth headsets offer an enhanced smartphone experience. However, pairing Bluetooth devices is often a tricky and time-taking task. Google Fast Pair system aims to make the process seamless. Let's see how it works. Read more to find about How To Connect Wireless Headphones Via Google Fast Pair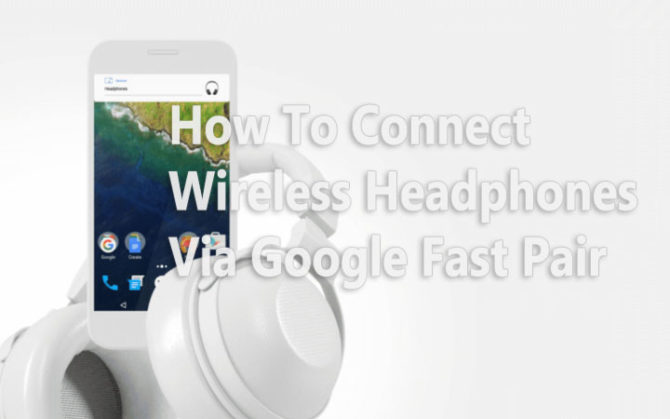 The Google Fast Pair Service (GFPS) uses Bluetooth Low Energy (BLE) to discover nearby Bluetooth devices without using a significant battery. It is aimed to smoothen the first time pairing of audio sink devices (speakers, headphones, car kits, etc) with as little user interaction required as possible. The subsequent pairing will be seamless based on proximity.
When you put a Fast Pair-enabled accessory near your Android smartphone, it shows the accessory's product image, name, and companion app from Google's servers. Once you hit connect the pairing process will be done.
The Google Fast Pair works with Android (6.0 or later) smartphones (with Google Play Services 11.7 and above) and a pair of supported headphones. Additionally, Android also offers to download the accessory's companion app. You don't have to go through Bluetooth menus/settings at all. Here's How It Works:
Also read: How To Upload Landscape Videos On Instagram's IGTV
How To Connect Wireless Headphones Via Google Fast Pair
Turn on your Fast Pair-enabled Bluetooth headphones
Enable pairing mode
Now, you should see a blue icon in the top left of your phone's status bar
Swipe down and tap the prompt for your headphones
Select 'Allow' if your headphones ask to access your contacts.
That's it!
Now your headphones are paired to your Android smartphone. Next time you turn your headphones on, they will automatically connect to your handset. Both your smartphone and wireless headphones will remain paired unless you remove them from your Bluetooth settings.
Also read: How To Create Google Now Reminders From Desktop
What do you think of the Google Fast Pair system? Share your views with us in the comments section below.
More related stories below: