Google has finally added AI song recognition to Sound Search. The feature was first introduced on Pixel 2 devices. However, its on-device database could only recognize only a small number of songs. Now, the new technology is available in the cloud through in Google Assistant's Song Search feature. It can help you find obscure song titles (similar to Shazam). Read more to find How To Identify Songs Playing Near You Via Google Sound Search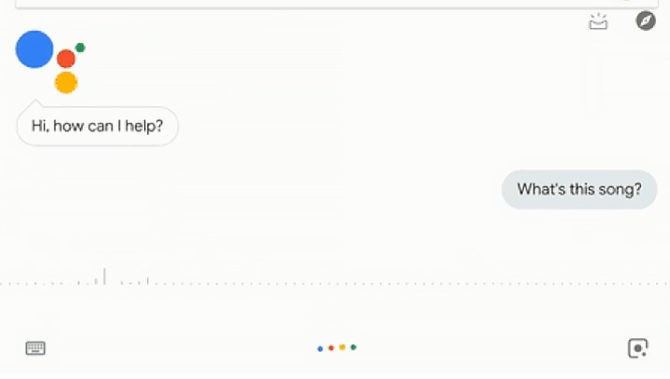 The new AI song recognition in Google Assistant's Song Search feature uses a neural network to develop 'fingerprints' identifying each song. It uses a combination of algorithms to generate a list of choices and study those results for a match. Google has increased the number of dimensions (details in the fingerprint) to reduce the amount of work and increase the chances of a match.
The new algorithm adjusts its techniques by detecting the popularity of the song. If the song is not well known, the AI will be using a more detailed method for identifying those tracks. As of now, the Sound Search is not available in India.
The Sound Search is integrated into Now Playing. This enables music recognition against tens of millions of songs. The Sound Search works on Google's Search app, Google Assistant or any Android phone. You can now easily find the names of songs playing around you and purchase identified songs on Google Play or save songs to purchase later. You can't use it offline, though.
Also read: How To Use Group Video Calling Feature On WhatsApp
Here's How To Identify Songs Playing Near You Via Google Sound Search
If there's music playing near you, the app or device will ask, "What's this song?"
Click on a pop-up to start the identification process.
You can also just ask, "Hey Google, what's this song?"
Note: Sound Search is available in select countries on devices running Android 4.0 and higher.
Also read: How To Use Dark Mode On YouTube for Android
Conclusion
Google claims that the cloud-based artificial intelligence routines will be much faster in recognizing songs accurately. However, Google stated that the new technology is still a 'work-in-progress.' It is facing certain issues with picking up sounds in particularly loud (or quiet) spaces. While Google has included a neural network four times the size of its predecessor, it is not as quick as it could be.
"We still think there's room for improvement though — we don't always match when music is very quiet or in very noisy environments, and we believe we can make the system even faster. We are continuing to work on these challenges with the goal of providing the next generation in music recognition," Google wrote in the blog post. This means it can't yet replace Shazam. However, you can easily identify songs in the Google ecosystem.
Also read: How To Manage Daily Tasks With Google Assistant Routines Feature
What do you think of the new song recognition feature? Are you excited to try out the new technology? Share your thoughts with us in the comments section below.
More related stories below: