Samsung might be in troubled waters again. The company's Galaxy Note 9 smartphone reportedly caught fire in a woman's purse. The complainant has already filed a lawsuit against the company. Samsung claims that this is the first reported case of a Note 9 catching fire. The South Korean giant had to recall its Galaxy Note 7 devices from the market after several cases of random ignition. Here's All We Know about Samsung Galaxy Note 9 Device Catching Fire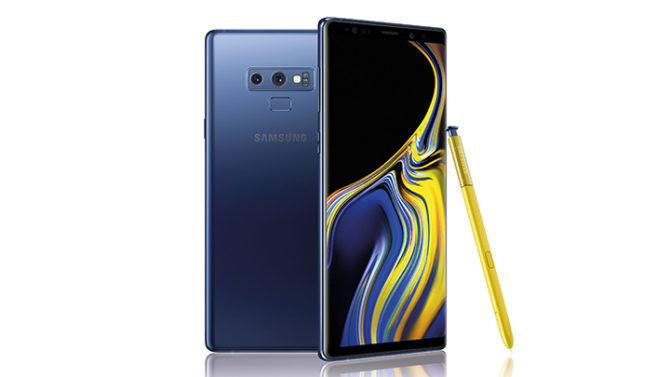 Diane Chung (a Long Island resident and a real estate agent) has reported that her Galaxy Note 9 ignited within her purse as she was using an elevator. A lawsuit has been filed against Samsung in the Queens Supreme Court. She is demanding damages from the South Korean firm alongside a restraining order on the sale of Note 9.
As per the lawsuit, the incident occurred on September 3 soon after midnight. While Diane Chung was in an elevator, she felt her Galaxy Note 9 'become extremely hot'. At this point, she decided to stop using the handset and kept it in her purse. However, she soon noticed a 'whistling and screeching sound' followed by a 'thick smoke' coming from her bag.
Miss Chung claims that she was 'extremely panicked' as she was alone in the elevator with the burning Galaxy Note 9. Also, the thick smoke made it tough to see. Once she placed the bag on the elevator floor, Chung tried to pull out the smoking Samsung smartphone. Her fingers were burned in the process. She threw the phone out of the elevator once she reached the lobby. However, it did not stop burning until another citizen picked the handset with a cloth, and immersed it in a bucket of water.
The lawsuit claims that whole experience was very 'traumatic' for Diane Chung. The Samsung smartphone also ruined the contents of her bag. In addition, she was unable to call clients.
On the other hand, Samsung claims that this is the first reported incident of a Galaxy Note 9 device catching fire. During the Galaxy Note 7 fiasco, Samsung had to recall 2.5 million units. It was eventually forced to kill the Galaxy Note 7 line.
Also read: Honor Magic 2 To Feature AMOLED Display With Highest Screen-to-Body Ratio
Samsung Galaxy Note 9
The Samsung Galaxy Note 9 is priced at $999 (approx Rs 68,700) for the 6GB RAM/ 128GB storage variant. Whereas the 8GB RAM/ 512GB model comes with a price at $1,250 (approx Rs 85,900). It is powered by a 2.7GHz octa-core Qualcomm Snapdragon 845 processor (the Indian variant is likely to come with Exynos 9810). The internal storage can be further expanded via a microSD card (up to 512GB).
In terms of optics, the Galaxy Note 9 sports a dual camera setup on the back with OIS (optical image stabilization) feature. It combines a 12-megapixel wide-angle super speed dual pixel (f/1.5 – f/2.4 aperture) autofocus sensor with a 12-megapixel telephoto autofocus sensor (f/2.4 aperture, 2x optical zoom and up to 10x digital zoom). The 8-megapixel autofocus sensor on the front comes with f/1.7 aperture.
The Samsung runs Android 8.1 Oreo operating system. It features AKG Harman speakers. Additionally, built-in DeX allows you to plug your smartphone in a monitor via a Type-C to HDMI adapter. Additional features include Face unlock, fingerprint sensor, animated emojis, and a heart rate sensor. The all-new S Pen stylus comes with a Bluetooth Low Energy module.
In terms of design, the Samsung Galaxy Note 9 sports a 6.4-inch Super AMOLED Infinity Display with Quad HD+ (1440 x 2960 pixels) resolution, an 18.5:9 aspect ratio and a pixel density of 516ppi. It is marginally wider, thicker than its predecessor. The all-glass design is wrapped in a metal frame. The IP68-rated device (water and dust proof) comes in single-SIM and dual-SIM configurations, depending upon the markets.
Also read: Google Pixel 3, Pixel 3 XL To Come In New Mint Green Color Variant
Conclusion
During the launch cycle, the South Korean company claimed that the flagship handset comes with multi-step 'battery safety check' and that it would 'absolutely not' catch fire. The  Galaxy Note 9 is backed by a 4000mAh battery with fast charging. It also supports wireless charging. Samsung claims that the Note 9 features a new cooling system based on water, a bigger heatsink and some carbon fiber parts.
While it remains to be seen if the above-mentioned case is an isolated incident or safety flaw in the lineup, it has raised certain safety concerns. What do you think of the latest report? Will you still choose the Samsung Galaxy Note 9 or think twice? Please share your views with us in the comments section below.
More related stories below: