Chromecast is a great way to streaming content from your smartphone/ tablet to your TV. You won't need to buy a smart TV. The Google device comes in two variants – the standard model and the Chromecast Ultra. Let us help you quickly set up the streaming solution in few easy steps. Read more to find How To Set Up Chromecast With An Android Smartphone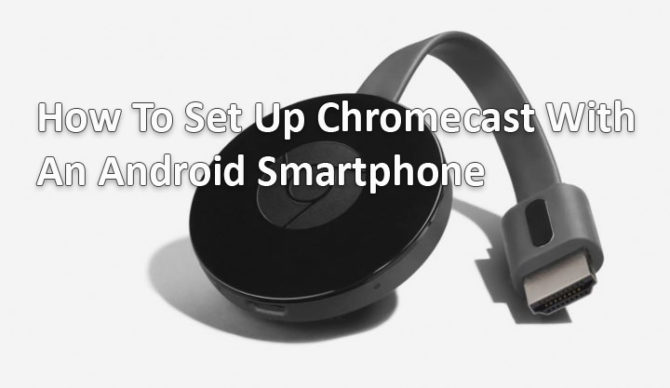 To start, just plug Google Chromecast into your TV's HDMI input and the USB port. Alternatively, you can use the included power adapter, instead of a USB port. Also, change your TV's input channel to the one your Chromecast is connected to.
Additionally, download the Google Home Android app from the Google Play Store. Sign into your Google account, and follow the instructions. Next, set up devices:
Also read: How To Automatically Download New Netflix Episodes On Your Smartphone
How To Set Up Chromecast With An Android Smartphone
On the Google Home Android app, tap 'Add'.
Next, select 'Set up devices'.
Once your Chromecast appears, tap 'Set up new devices'.
Confirm Google Account you want to connect your Chromecast to and then tap 'OK.'
Now, start scanning for your plugged-in Chromecast.
Once it shows up, tap on 'Next'.
Now, check your TV to see a code and tap 'Yes.'
Next, choose the room in your home where the Chromecast is located.
Then, choose a Wi-Fi network for your Chromecast.
Wait for Chromecast to get minor software updates.
That's it.
Now, you will see a Cast icon on compatible apps on your smartphone, when connected to the same Wi-Fi network. Simply hit the Cast icon and the content will show up on your large screen TV. You can easily control it with your Android smartphone.
Also read: How To Control Your Android Smartphone From Desktop PC
We hope this article was helpful. Do you have any better solutions? Share with us in the comments section below!
More related stories below: