Shazam is a popular app among music lovers. It allows you to identify the music playing around you, and discover song lyrics from their favorite artists. Now, the app allows you to share content on Instagram Stories. It has added an additional sharing option within the iOS app. Read more to find about How To Share Shazam Content On Instagram Stories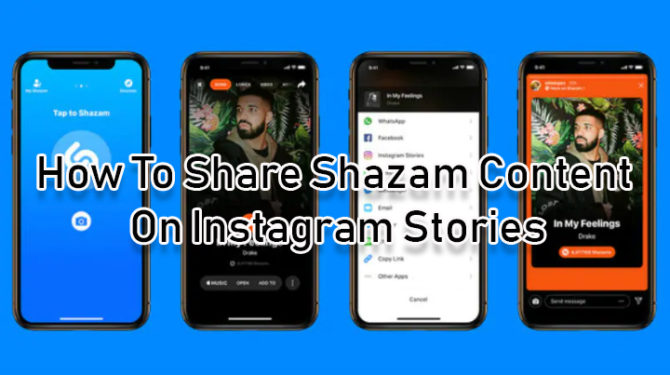 Recently, Instagram has been experimenting with music-related features. Now, the app supports Shazam via third-party app integration. A sharing button in the Shazam app allows sharing of music content on Instagram Stories directly.
Also read: How To Mute WhatsApp Notifications Without Opening The App
How To Share Shazam Content On Instagram Stories
Install the latest versions of the Instagram and Shazam app.
Open the Shazam app and select the song you want to share on Instagram.
Next, click on 'Share' in the Shazam app.
Now, you will see a new Instagram option.
Next, Shazam will share the album art and song information to Instagram Stores.
Note: Once you share a song in the Instagram Stories, users will see a 'More on Shazam' button. This button takes you back to the Shazam app (to the song page).
Also read: How To Try Apps Without Downloading On Android Smartphones
Availability
The new feature will be available to iOS users first. It is expected to arrive on Android devices in the coming months.
Also read: How To Get POCO Launcher On Any Android Smartphone
Conclusion
Recently, Shazam was acquired by Apple. It is expected to go ad-free in near future. On the other hand, Instagram allows integration with third-party music apps like Spotify, Eventbrite, and even SoundCloud. Apart from sharing songs, users can even buy concert tickets from Instagram itself.
Additionally, Instagram has been updating its Stories section to add new features and improvements. For example, now users can record a long video, while the app automatically segregates it into 15-second clips for your Stories.
What do you think of the new Shazam feature? Are you excited to try it out? Share your views with us in the comments section below.
More related stories below: