YouTube is rolling out a new Instagram-like Stories feature. However, it will be available to limited users. Eligible users will be able to add text, music, filters, etc to their stories. The video platform is also adding the ability to add comments to Stories. This will allow content creators to interact with their fans more frequently. Read more to find about YouTube Stories Feature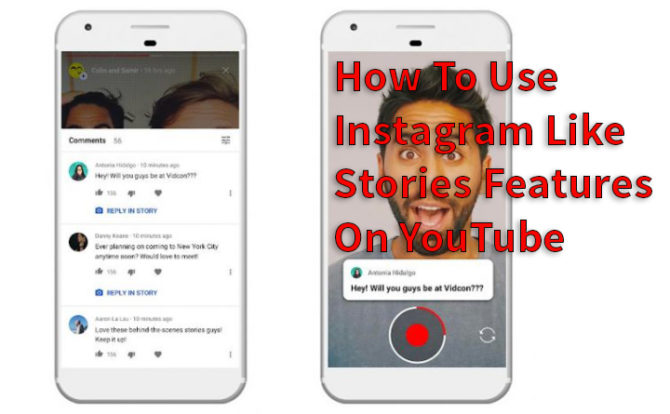 YouTube has announced the roll-out of new YouTube Stories. It will allow users to share short Instagram-like 'Stories'. You can add text, music, filters, YouTube stickers, etc to create unique content. Stories may show up to both subscribers on the Subscriptions tab and non-subscribers on 'Home' and in the 'Up Next' list.
The company has also included the ability to add comments to Stories. Usual comment moderation tools for video uploads will also be available on Stories. You can also You can also respond directly with a photo or video.
Also read: How To Use Dark Mode On YouTube for Android
Eligibility
The new feature will only be available to the creators with 10K+ subscribers.
Also read: How To Watch Long YouTube Videos Without Interruptions
How To Create A Story on YouTube
Oen the YouTube mobile app.
Tap on the video camera icon.
Select 'Create Story.'
That's it.
Once posted, the Stories will be available in the mobile app for 7 days.
Also read: How To Control Streaming, Download Quality On YouTube Music
Conclusion
The new feature will allow YouTube creators to connect to their fans in a more regular and candid way. The new feature resembles the Instagram Stories feature. However, your entire YouTube community can be a part of the conversation. Subscribers will be able to comment, thumbs up and thumbs down comments. You can also 'heart' comments.
After its introduction from Snapchat, the 'Stories' feature reached Facebook and Facebook-owned platforms (Instagram and WhatsApp). It seems to have seamlessly tapped into the internet surfing methods of smartphone users. It allows users to get more intimate. We will have to wait and see how it transforms in the coming year.
What do you think of the YouTube Stories feature? Are you excited to closely interact with the creators and fans? Share your views with us in the comment section below.
More related stories below: