Videocon Mobile services made incoming calls free for its 9 millions subscribers. Videocon Mobile Services becomes the first company who is providing this facility in India to its customers. This services will be available to Videocon customers immediately without paying anything. There is not any hidden charge included. Videocon Mobile services made a pioneer step in Indian mobile industry by making telecommunication more accessible to customers. Previously TRAI (Telecom Regulation Authority of India) announced National Telecom Policy 2012 in which TRAI told his vision of 'One Nation, Free Roaming'.
According to Videocon, every subscriber will get free incoming calls while roaming. And local outgoing calls charge will be Rs. 1/min and STD calls charges will be Rs. 1.5/ min, while roaming. The local/ national outgoing SMS will cost Rs. 3.45/ SMS and International SMS will cost Rs. 5/SMS.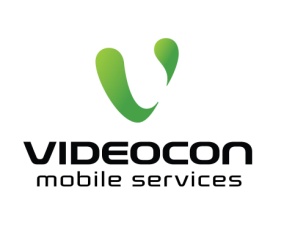 Call type

Call type

While Roaming on Videocon Network
Incoming

All

FREE

Outgoing

Local

Re. 1/Min

STD

Rs. 1.5/Min

Outgoing SMS

Local/ National

Re. 3.45/SMS

International

Re.  5/SMS

Data

GPRS

10p/10kb
Mr. Arvind Bali, Director and CEO, Videocon Mobile Services commented, "We aim at being a country free of any physical or geographical boundaries, and in pursuance of the visionary recommendations as underlined in the National Telecom Policy 2012, we reiterate our commitment towards 'One Nation – Free Roaming'. To extend the benefits of freedom of movement across our Network, we have introduced this offering where our subscribers roaming across Videocon Network will stand to benefit from free incoming calls. There are no strings attached to the proposition, no STVs/recharges required. This is yet another 'Industry first' by Videocon and we are committed to our mantra of providing something "Extra" to our customers always. 
More related stories below: