iPhone 5 has been feeling the heat of the launch of the latest crop of flagships from its rivals. And the heat that it's been feeling for a while is all set to go north with the launch of the Samsung Galaxy S4 and HTC One. These smartphones will start hitting the stores globally by April end-May start and iPhone 5 will be the one that will be the worst hit in terms of performance so Apple needs something great to bounce back.

And Apple is preparing itself well to gain back the lost sales. The iPhone 5S is expected to be the most powerful iPhone ever and it will pack in a punch for sure in the processing department as well as the imaging department. The iPhone 5S will come with a 4 inch screen like the iPhone 5 and will be powered by a quad core A7 chip which will offer a performance that will give the other flagships a scare.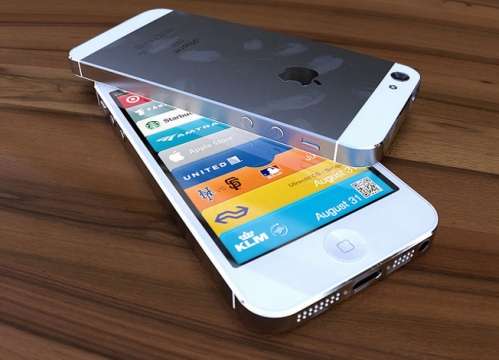 To complement the very capable processor, it will get 2 gigs of RAM to ensure you never run out of memory when running applications. A Power SGX554MP4 GPU will be taking care of the graphics department and it will come with a 12 megapixel snapper. That would make it one of the best camera smartphones on offer and the Galaxy S4 and Xperia Z's 13 megapixel snappers will have a hard time matching up to.
Foxconn, the compay responsible for the production of the device has already started hiring and is believed to have hired 10,000 more people so as to ramp up the production of the smartphone. The pictures of the chipset reveal everything and they are believed to have been sent from an IP address which goes back to the Apple headquarters. Apple has some real high hopes from iPhone 5S and the sooner it comes, the better it is.
More related stories below: