Jabra declared the launch of SPEAK 510 speakerphone equipped with Bluetooth. This speakerphone has been designed to meet the rapidly growing demands for improvement in mobility at all places be it workplace or home. SPEAK 510 proves to be a perfect solution for all audio related issues like listening music in moving vehicles, entertaining conference calls, talking over phone while driving car or anything else. It caters all needs of every kind of professional irrespective of time and place. The device can set wireless connection with several other devices like computers, laptops, iPads, iPods, and smartphones through Bluetooth.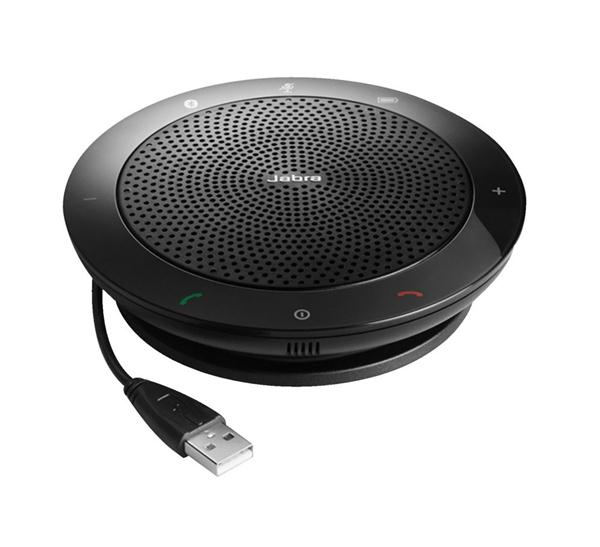 Talking of features, SPEAK 510 consists a compact design that makes it light I weight and easy to carry. Along with this it has a battery back-up of 15 hours due to which it becomes a perfect companion for tour and travel purposes. The microphone is multi-directional that gives convenience of talking and hearing to all the people sitting around the phone. The present generation has come up with all new concept and demand of mobility and has been rightly termed as 'Mobile Generation'. The professionals of this generation wants to work from anywhere without hampering their own lives. Therefore, demand for portable gadgets that helps in improving mobilization and making a person omnipresent is increasing on a rapid pace.
As, Mr. Ralph  Ede, the Managing Director of South Asia-Jabra, likes to mention that," Jabra SPEAK 510 speakerphone targets the mobile worker to a further extent than ever before. Featuring Blurtooth technology the Jabra SPEAK 510 enables even more user flexibility and meets increased demands of mobility at home, or workplace, or on the go. It optimizes the productivity by intuitively enabling one-to-one and smaller group conference calls at any time and at any place."
As per a latest survey undertaken by Strategy Analytics Mobile Workforce Strategies the number of companies that support flexible and mobile workforce in India is on the rise. They are investing a lot of money in purchasing portable and mobile devices for their employees so that they may interact with their clients, colleagues, and many other business related people anytime from anywhere.
More related stories below: