Lenovo has been riding a high over the last few years, with no signs of slowing down soon. Its notebook business, bought from IBM 8 years ago, is one of the biggest in the world and it has been voted as the second largest notebook vendor of 2012, after HP. While global sales and consumer interest in notebooks has been dwindling, thanks to the rise of tablets, Lenovo has managed to drudge on due to its diverse product offerings, and is looking to oust HP in a bid to gain the title of the biggest notebook manufacturer in the world.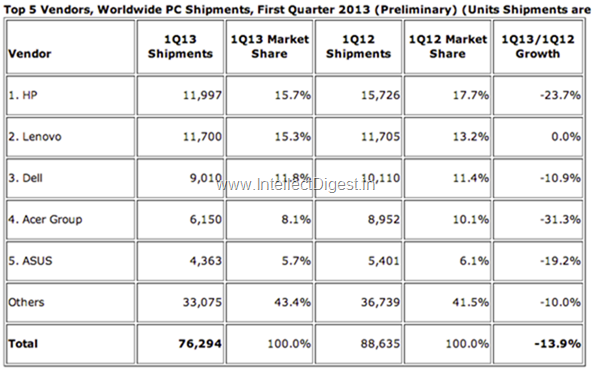 2013: The Biggest Decline Thus Far In Laptop Sales
Last year has been a troubling one for notebook vendors, as consumer interest in tablets meant that the notebook segment witnessed yet another decline in terms of total units. Over the last 5 years, this has been the trend, and although there have been major changes to notebooks in terms of design and features, the scenario looks bleak for vendors. Also, most of these vendors have gotten into the tablet game as well, and are focusing their research efforts in making better tablets. 2012 saw vendors like HP, Acer and Dell seeing a heavy decline in terms of sales. Windows 8 launch did not seem to have the effect Microsoft intended on notebook sales, as the first quarter of 2013 saw only 76.3 units sold worldwide, which marks a 13.9% decline from last year's numbers. Intended to be much more user-friendly and featuring touch-based navigation, Windows 8 marks a significant shift from Microsoft as it looks to modernize the Windows ecosystem. But based not eh numbers, it looks like user interest in Windows 8 is even less than what it was for Vista, which was widely considered to be a failure.
Also, it is not all bad in the world of notebook manufacturers, as vendors like Lenovo and ASUS have seen a surge in their numbers. Lenovo has steadily been on the rise in the notebook sector over the last 5 years, and ASUS's investment in the gaming niche with its line of gaming machines is beginning to bring revenues for the Taiwanese manufacturer. One factor why vendors like Dell and HP are struggling to such an extent might be due to the restructuring and reorganization efforts at both those organizations, which is hindering new launches.
Lenovo Surges Ahead In A Declining Market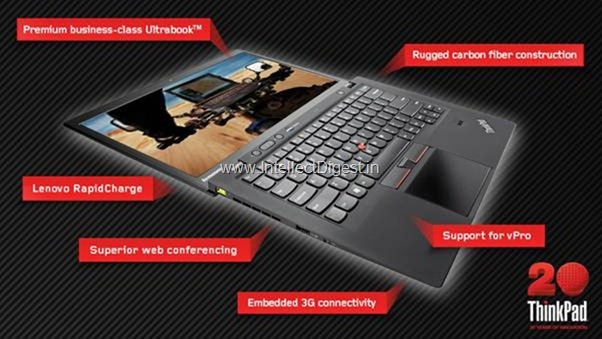 Lenovo's growth, meanwhile, is due to the success it has had with the business crowd, as its ThinkPad line is aimed at enterprise users. The Chinese giant is set to launch new ThinkPad models this year that should bolster its presence in this segment. These models also include a few Ultrabooks, and that should see more interest from users. In markets like the United States, Lenovo is undergoing a double-digit year on year growth, while every other major manufacturer is posting double-digit declines. The lukewarm sales figures of Ultrabooks is not deterring Intel or other manufacturers as they look to continue on by making the Ultrabook more accessible to the mainstream crowd. It is the high cost of these machines that is the main reason for bad sales thus far, and as such once we see more affordable Ultrabooks, the notebook market share might start to rise once more. Lenovo is a manufacturer that is also firmly entrenched in the Ultrabook game, as it hedged its bets on this form factor from the beginning, as a lot of manufacturers have done.
With its new IdeaPad models, Lenovo is looking to build on what it has and continue its growth in the notebook segment. This range consists of Ultrabooks as well as conventional notebooks that are affordable and offer a lot in terms of features and overall build quality. Models like the U310 come with a great set of features that highlight what cane achieved with this form factor. The U310 has a 1.7 GHz Core i5 processor, 4 GB RAM, 500 GB SSD and a screen size of 13.3 inches, with a total weight of 1.7 kilos. This Lenovo laptop price in India is Rs. 49,990, which would see it as an ideal contender in the Ultrabook segment.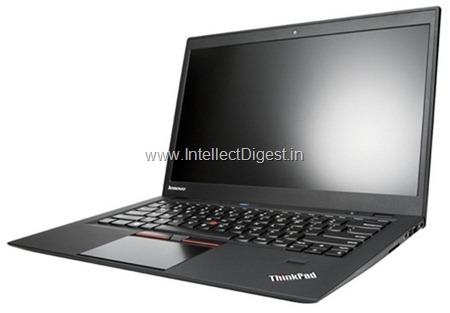 Other models from the S series and the Z series also aim to give users the best of both worlds by including features that are often only available on Ultrabooks. By doing so, it is ensuring that it is covering all price segments and making sure that its wares are available to users on any budget, and they are significantly better than what is being offered by other manufacturers. It is a tactic that has worked out incredibly well for Samsung in the mobile arena, and Lenovo is taking a leaf off Samsung's book and going a similar route in the notebook segment.
Conclusion
Lenovo is in a stage where it is swiftly becoming the largest notebook vendor in the world. If this year's first quarter numbers are indicative of what is to come in the coming months, then it is going to be a great year for Lenovo, one in which it aims to make the most of a struggling market to not only market its offerings effectively, but also increase consumer interest in notebooks again. This year has been widely touted as the one in which tablet sales will overshadow notebooks, and it is down to manufacturers like Lenovo to see that it is not the case. It is succeeding in doing so thus far by making sure that it has a strong foothold throughout the world, and not just in markets like the United States.
More related stories below: