Lenovo has unveiled three new consumer laptops ahead of Lenovo Tech World in Beijing. This new range of laptops comprises of Lenovo Z41, Lenovo Z51 and IdeaPad 100. The Lenovo Z41 and Z51 are touted as multimedia workstations and are targeted towards music and video lovers.
As for  specifications, the 14-inch Lenovo Z41 and 15-inch Lenovo Z51 are powered by an Intel Core i7 processor with up to 1 TB of storage. They come with full HD display and WiFi 802.11 a/c technology. Users will also have option to choose from AMD discrete graphics. These laptops also boast of Dolby DS 1.0 Home Theater surround sound audio. Both Z41 and Z51 will be available in several color options- ebony black, chalk white and crimson red (14-inch laptop).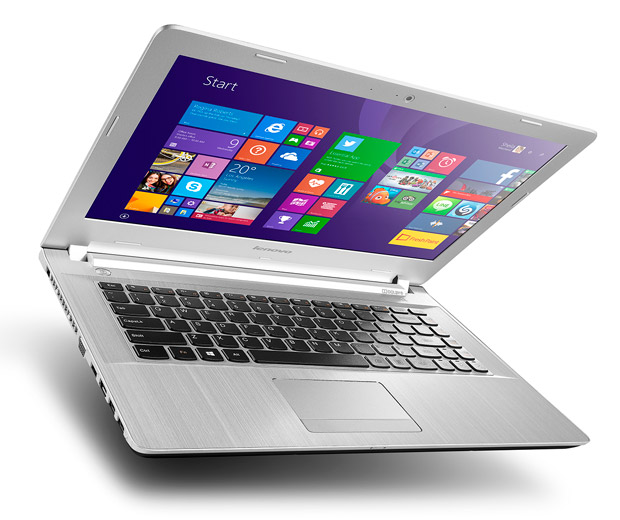 Image- Lenovo Z41
Furhermore, the Lenovo Z51 sports an optional Intel RealSense 3D camera with 1080p color and a depth sensor. It allows users to scan 3D objects to play 3D games, to print or to use gestures for controlling the laptop.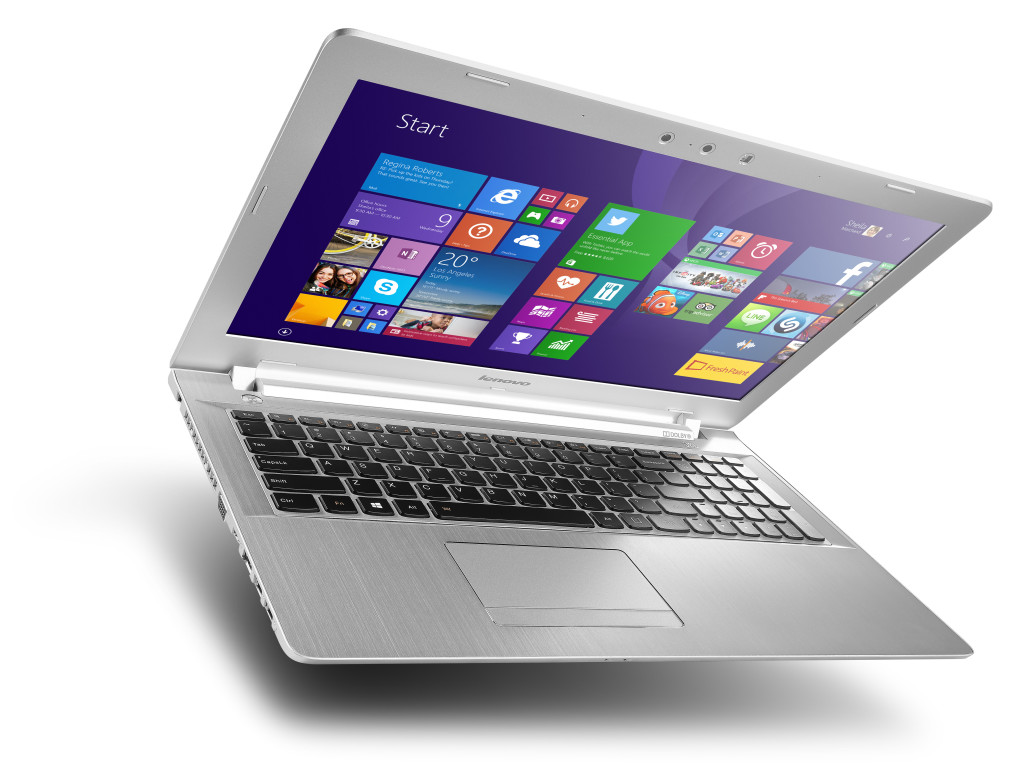 Image- Lenovo Z51
The Lenovo IdeaPad 100 packs an IntelBayTrail-M N3540 processor paired with Intel Graphics and up to 500 GB HDD storage. The 14-inch IdeaPad 100 measures 20.2 mm in thickness while the 15-inch IdeaPad 100 measures 22.6 mm. It is claimed to offer up to 4 hours of battery life on a single charge. It will be available in ebony black color option.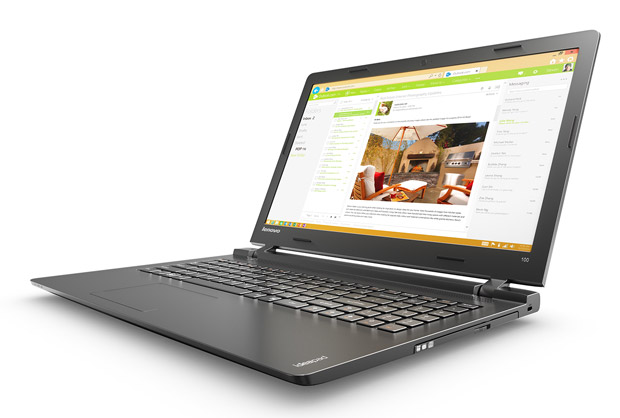 Image- Lenovo IdeaPad 100
Price and Availability
Pricing and availability details of new Lenovo laptops are as follows:
The Lenovo Z41 and Z51 will go on sale with price starting at $499 (roughly Rs.32,000).
The Lenovo Z51 with optional Intel RealSense 3D camera, Intel Core i5 processor and 8GB memory will be available at starting price of $599 (roughly Rs. 38,000)
The Lenovo IdeaPad 100 (14-inch and 15-inch) notebooks will be available at starting price of $249 (roughly Rs. 16,000 ).
All the laptops will go on sale starting June 2015 at lenovo.com.
We've created the new Lenovo Z41, Z51 and IdeaPad 100 laptops specifically for customers who want simple and functional design. But because our customers are diverse, so our products are not 'one size fits all' either. Our three new laptops offer customers the choice to select the one that's right for them – two specialized for multimedia and one all-rounder," said Mr. BAI Peng, vice president and general manager, Lenovo Notebook Business Unit, PC Group.
Also Read: Lenovo ThinkCentre Chromebox Compact Desktop Launched
More related stories below: