LG Electronics today announced the launch of world's first built-in IPS panel 84 inch Digital Signage Display – LG 84WS70. The Ultra HD Eco Friendly & Professional display fully brings more realistic image than reality.  LG impresses the new professional public display with a super high resolution of 3,840 x 2,160 pixels. The sheer size of the display, which is equal to 4 displays of 42 inch, gives a breath taking experience.The built-in IPS panel gives high image reproducibility and wide viewing angles, therefore 84WS70 enables people to see a brightly-colored display from any angle. It is capable of 24 hours of continuous use as a public display. By realizing the LED display with the large screen size, super high resolution becomes possible to offer high realistic sensation and impressiveness.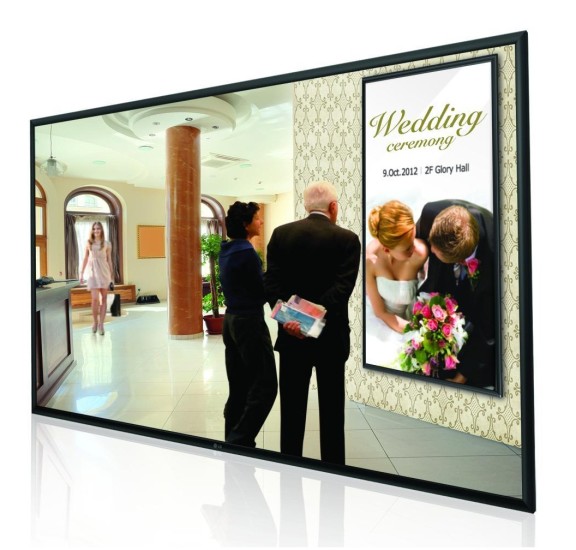 According to Mr. Hemendu Sinha, B2B Business Head, LG India "LG Ultra HD Display, the new commercial version will offer remarkable benefits to our B2B consumers. LG is committed to offering comprehensive and indispensable technology solutions with the latest digital products and features tailored to the particular requirements of commercial environments."
He further added "LG provides access to some of the most advanced and flexible digital products and accessories in the market. Each commercial product functions as an integral component within our business solutions."
LG 84WS70's Local Dimming Technology allows brightness to be controlled in block units. This ensures brightness and clarity providing high picture quality. As a bonus, power consumption is reduced. The screen brightness is automatically adjusted by its surrounding illumination level. In daylight it automatically raises the brightness level for better visibility and during nights; automatically lowers the brightness to save energy.
For the latest technology news and reviews, like us on Facebook or follow us on Twitter.
More related stories below: