Luminous, a reputed name in power backup and home electrical products has introduced a state-of-the-art new smart power backup product in Indian market known as Luminous Regalia. Launched at a price of Rs. 79,999, the Luminous Regalia has a lot of high tech premium features which sets it apart from any other home power backup Inverter or UPS which you can get in the Indian market today. In this post, we will talk about the 10 best features of Luminous Regalia and why you should pick it over a regular home UPS/ inverter.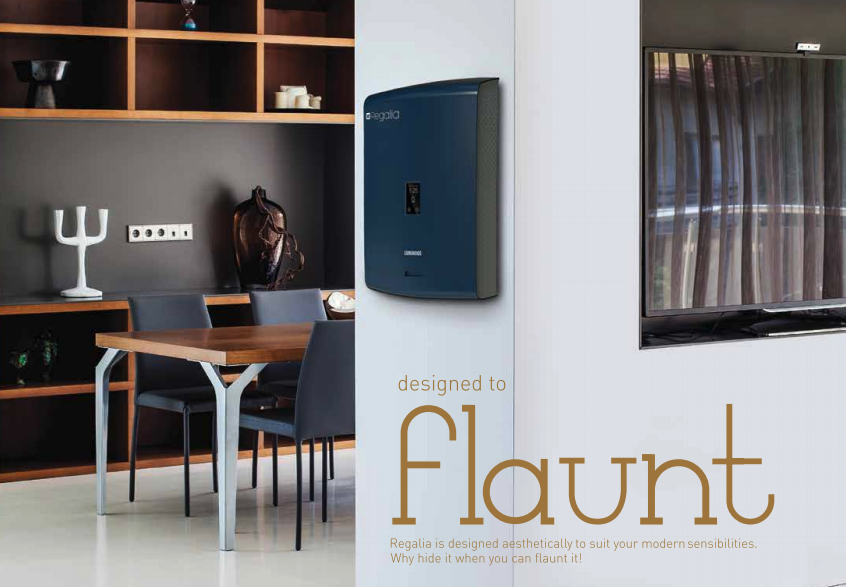 1. High On Style
Have you ever thought that a UPS inverter can be something that can look smart and elegant and a part of your modern lifestyle? Well, the Luminous Regalia does that with its high-quality modern wall mounting design and sleek looks, it can fit easily in even the most modern living spaces where it gels with your high-quality lifestyle. It looks very elegant and compliments your decor.
2. Long Life
With modern Lithium Ion batteries inside, which are completely maintenance free unlike conventional and bulky lead-acid batteries, the Regalia battery lasts up to 10 years hence giving you a decade of hassle usage. This is up to 3 times more durable compared to regular lead-acid batteries.
3. Faster Charging
Compared to a conventional inverter UPS system, the Regalia charges up to 3 times faster. It just takes 3 hours to charge completely. So if you get frequent power cuts, it will serve you way better compared to a conventional UPS system as it gets back to full charge much faster and hence serves you longer.
4. High Efficiency
The Lithium-Ion batteries used in the Regalia are not only sleek but also offer large power capacity of 960 Wh and also they are up to 15% more efficient compared to conventional batteries, which means that they save electricity.
5. WiFi Connected
Regalia is a Smart-UPS which connects using WiFi with your Smartphone. The App for Regalia allows you to connect to Regalia, access power backup information as well as diagnostics data.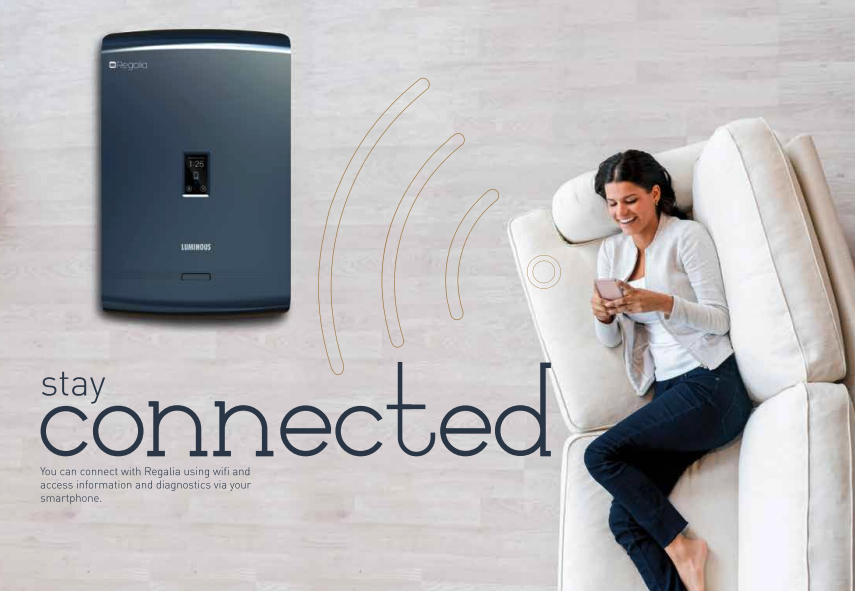 6. Touch Screen Interface
Luminous Regalia comes with a coloured touch screen interface using which you can check the information like charging time, backup time etc.
7. Safe For Family & Devices
Luminous Regalia improves on safety considerably compared to a conventional inverter UPS system. Since it does not have open/exposed terminal and wiring, it removes the risk of accidental contact and shock. It also has inbuilt safety mechanism against short circuits and voltage surge. Hence it protects your family members as well as your devices from any electrical accidents.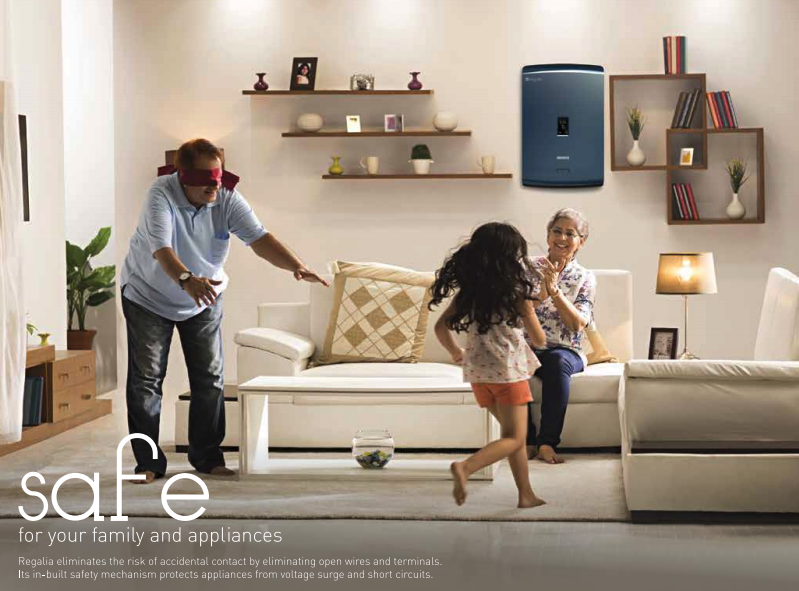 8. Charges From Solar Energy
If you believe in going green and saving the environment, the Luminous Regalia helps you achieve the same by using solar panels to charge it. You can charge Regalia from the grid (usual electricity connection) or via Solar panels.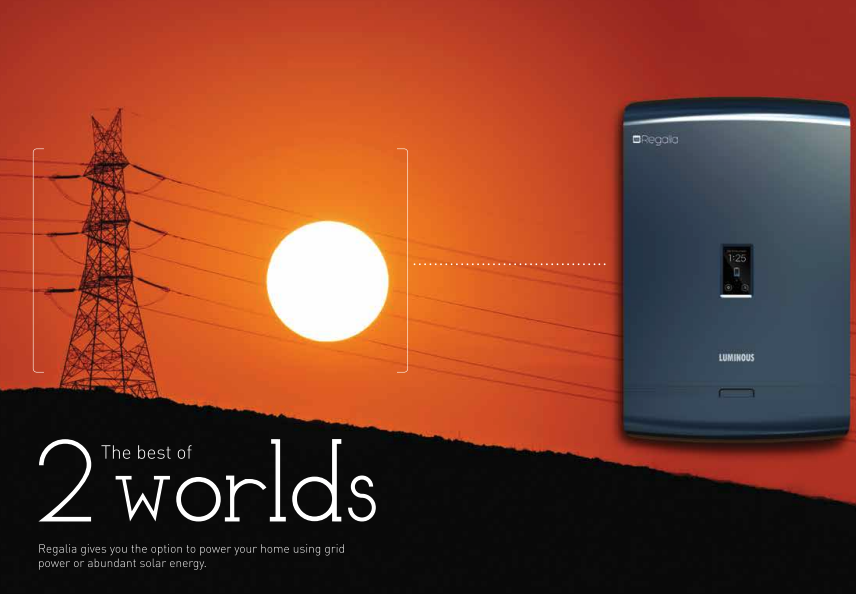 9. Environment-Friendly
The Luminous Regalia is more environment-friendly compared to conventional Inverters and UPS in 3 ways. First, the Lithium-ion batteries are more eco-friendly compared to lead-acid batteries. Second, they are up to 15% more energy efficient, which helps save electricity. The third is that the Regalia can charge using solar power hence saving electricity and carbon emissions incurred to produce the same electricity.
10. UPS Mode
The Luminous Regalia offers UPS mode, which produces pure sine wave and also eliminates any fluctuations. This mode ensures that there is no damage to sensitive devices such as desktop computers and other sensitive electronic gadgets.
Hence the Luminous Regalia is a perfect power backup solution for a modern lifestyle home, which deserves nothing but the best of technology. It offers great peace of mind with 5 years battery warranty, 2 years overall warranty and a lifespan of up to 10 years.
Summary
Reviewer
Review Date
Reviewed Item
Luminous Regalia Smart Power Backup UPS Inverter
Author Rating





More related stories below: