Most phones are filled with the same contact multiple times. This can make it hard to navigate. Read more to find out How To Merge Duplicate Contacts On Android Phone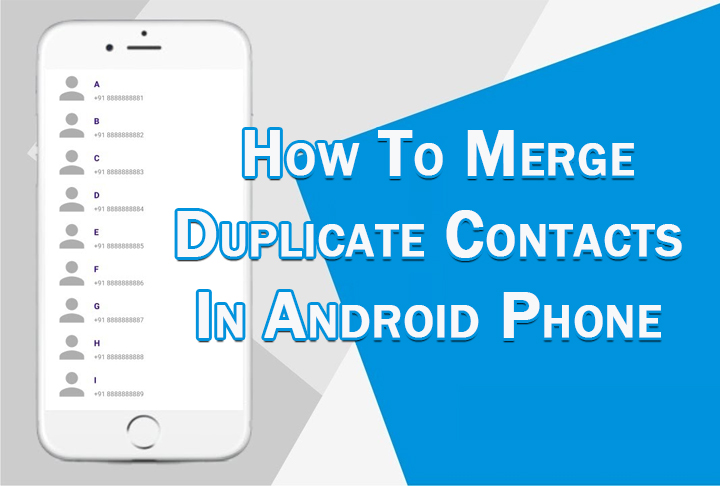 Sometimes you can find the same number stored multiple times over. Fortunately, the Android OS offers multiple ways to merge duplicate contacts.
However, the easiest way to merge duplicate contacts using the pre-installed Contacts app. In case you don't have this app, it can be downloaded from the Google Play store.
Also Read: How To Find Wi-Fi Password On Android Phone
How To Merge Duplicate Contacts On Android Phone
Open the Contacts app and switch to your Google account.
Next, tap Fix & Manage.
Then, tap Merge & Fix.
Next, tap Merge duplicates.
Now, verify that the contacts are duplicates, and tap Merge or Merge all.
Then, tap OK.
That's it! The merged contacts will now appear as single contacts.
Also read: How To Make Offline UPI Payments
NOTE
Make sure you dismiss any misidentified duplicates before you tap Merge all. If the app has made a mistake, tap Dismiss. You can also use this option to keep some duplicates separate.
While you can't merge contacts saved in different Google Accounts, you can merge contacts from my Gmail to my Android. Simply go to Settings > Google > Settings for Google apps > Google Contacts sync > Also sync device contacts and enable Automatically back up & sync device contacts.
Additionally, you can merge your Facebook contacts with your Android phone. Simply go to Settings > Passwords & Accounts or Accounts & Synchronization > Facebook > Account sync. To get automatic updates, turn on Automatically sync app data.
Also read: How To Check If Your PAN And Aadhar Are Linked? If Not Linked, How To Link It?
We hope the above-mentioned article was helpful. Let us know in the comments section below.
More related stories below: